Maxis delivers strong Q2 with growth across all segments

Service revenue increased to RM2,084 million, up 4.3% YoY
EBITDA increased to RM1,014 million, up 0.8% YoY
CAPEX investment at RM241 million, up 33.9% YoY
Operating Free Cash Flow (OFCF) increased to RM1,174 million, up 40.3% YoY
Declares interim dividend of 5 sen net per share
Maxis Berhad (Maxis) recorded a strong Q2 2022 performance, delivering solid growth across all segments within its core Consumer Business and good momentum in its Enterprise Business.
With more Malaysians increasingly relying on converged connectivity and digital experiences at home, work and on the go, Maxis continues to attract customers with highly relevant solutions to meet their digital lifestyles. This resulted in increased revenue across the Company's mobile and fixed offerings, with market leadership in both Postpaid and Prepaid mobile.
Concurrently, Maxis' Enterprise Business maintained its growth momentum this year on the back of its core mobile strength. Maxis has been focused on playing a key role in supporting SMEs and Enterprises in their digitalisation ambitions through holistic converged ICT offerings and strategic collaborations.
With a strong commitment to supporting the nation's digital ambitions, Maxis continued to invest in its All-Ways Connected network (Maxis' Rangkaian Menyeluruh) during the quarter, with a significant portion of these investments going into fulfilling Jalinan Digital Negara (JENDELA) aspirations, upgrading its core network capacity and providing the best network experience for its customers. This has resulted in higher customer satisfaction levels than the previous quarter, with a touchpoint Net Promoter Score (TP-NPS) of +64 points.
With its strong Operating Free Cash Flow supporting a sustainable dividend yield, Maxis declared an interim dividend of 5 sen net per share for the quarter.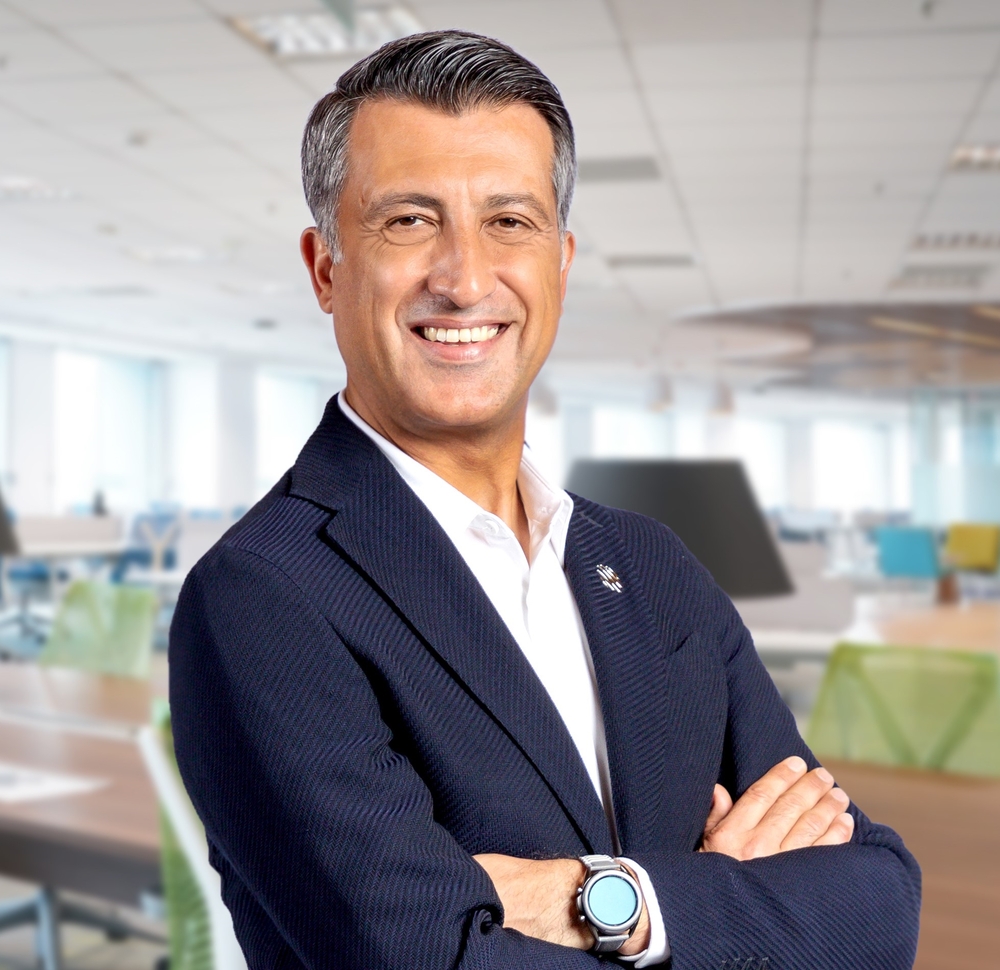 Comment by Gökhan Ogut, CEO, Maxis:

"Our solid performance across all segments underlines our sharp focus on our strategy and agility, and we are well-positioned for continued growth in a rapidly changing and competitive telco landscape. We are focused on continuously improving our converged network performance and leveraging our strong talent pool in striving to deliver the best innovation and services to our customers."
Q2 financial highlights Year-on-Year – Q2 2022 vs Q2 2021
·Service Revenue increased to RM2,084 million, up 4.3%, owing to solid contributions from both its Consumer and Enterprise Businesses
Consumer Business recorded growth across all segments, bringing its revenue to RM1,698 million, up by 4.4%.

Subscribers for its Postpaid segment (Maxis Postpaid & Hotlink Postpaid) continued to increase, recording a healthy 7.5% growth, bringing the total number of postpaid subscriptions to 3.2 million
With borders reopening leading to the influx of tourists and foreign workers, Prepaid was resilient with Hotlink Prepaid Unlimited and Hotlink Prepaid Pantas offerings proving to be popular. The segment also had the highest ARPU in 18 months, at RM39.10, due to increased internet spend encouraged by the introduction of new internet passes of HotlinkMU.
Home Connectivity was up by 18.1%, leading to a 19.4% growth in revenue. Home connections increased by 3.7% QoQ, translating into 23k additional connections for the quarter, bringing the total Maxis home fiber connections to 638k. This is attributable to a combined success of Maxis' strong distribution channel strategy and marketing efforts.

Enterprise Business continued its upwards momentum, delivering RM386 million in revenue, up 4.0%, leveraging its strength in mobile, while its growing fixed and solutions segment yielded favorable results with a growth of 6.9%. With Enterprise Business Registration Numbers (BRNs) up 4.0% YoY, it provided Maxis the opportunity for future revenue uplift.
EBITDA improved to RM1,014 million, up 0.8% YoY thanks to effective cost management efforts despite various challenges including higher device costs under successful postpaid contracting, higher costs for network expansion as well as the impairment loss of accounts receivable. The return of international travel also saw a partial recovery in international roaming, contributing to EBITDA growth.
Profit after Tax (PAT) was healthy at RM329 million with the higher EBITDA, although dipping by 8.6% YoY due to higher depreciation and amortization costs from revision of spectrum rights' useful life as well as a one-off increase in corporate tax rate to 33% (Prosperity Tax).
CAPEX for the quarter was at RM241 million, up 33.9% YoY with the company continuing its heavy investments to deliver the best converged network performance and customer experience, boosting its capacity to support the nation's digitalisation agenda. Contributions to JENDELA's Universal Service Provision (USP) fund was recorded at about RM250 million in the first half of 2022 alone.
Operating free cash flow (OFCF) went up by a substantial 40.3% YoY to land at RM1,174 million on the back of the company's solid capital management initiatives.
Key Highlights for Q2 2022
Reinforcing Maxis as the preferred converged solutions provider
Formed one of the largest 5G alliances comprising global and local technology industry partners, innovator and lighthouse customers, to accelerate technology breakthroughs and IoT enterprise solutions to drive digital transformation and innovation.
Continued to enable digitalisation for SMEs:

Partnership with Terengganu State Government agency, TD1303 to help digitalise more entrepreneurs in the State.
As Technology Solutions Provider under MDEC's SME Digitalisation Grant, helped digitalise a total of 25,700 SMEs as at Q2 2022

Commitment to enabling a digital-ready future through technology and innovation:

Launched Managed Voice, a revolutionary fully managed solution that allows enterprises to use their fixed business number on their mobile devices anywhere. The proposition was timely with the impending implementation of Fixed Number Portability (FNP) in Malaysia, crucial for the broader broadband, data and ICT segments beyond fixed voice.
Rewarding customers with amazing deals and experiences
Launched the all-new Hotlink App that gives both Prepaid and Hotlink Postpaid users everything they need in a single, all-in-one consolidated platform.
In conjunction with the Raya festivities, launched Jualan Riang Raya to offer the latest range of smartphones, tablets, and smart TVs, bundled with connectivity with the best network with highly affordable deals to enable easy ownership of devices.
Empowering and recognizing communities in a digital world
Empowered more women entrepreneurs by providing devices to B40 communities in Sarawak through Jabatan Wanita dan Keluarga Sarawak (JWKS) for easier access to eKelas Usahawan programme which has seen over 1,500 entrepreneurs trained so far.
Continued to grow its flagship community programme, Maxis eKelas, with over 53k students registered todate now accessing exciting digital learning content for Math, Science and English as well as STEM content.