Maxis provides aid to B40 communities in conjunction with recent CNY to help families stay safe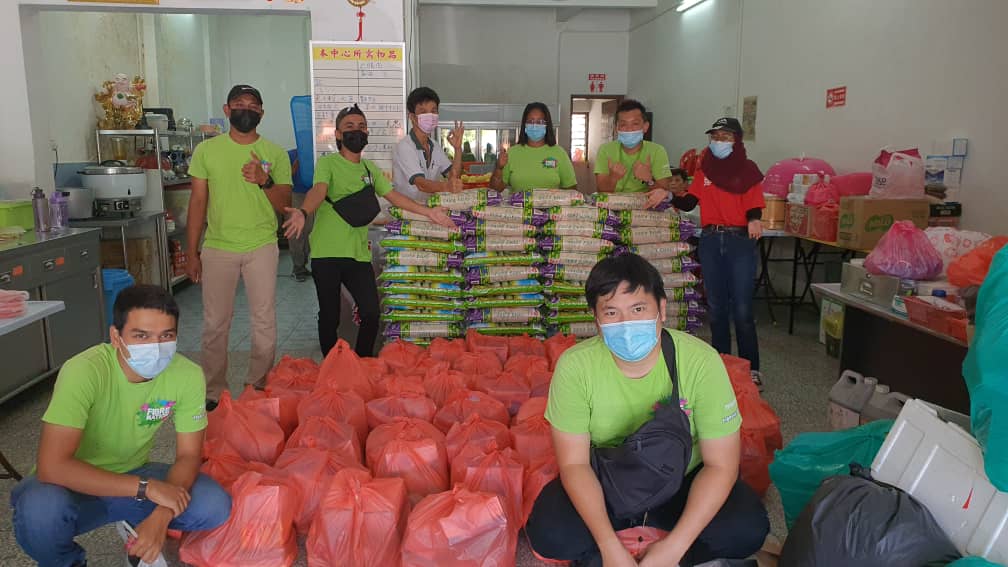 Aid to B40 households in Central and Northern region, consisting of personal protective equipment and basic household necessities
Maxis volunteers delivered the kits via community leaders in phases under strict SOPs
Maxis remains committed to its community outreach for COVID-19 relief efforts
In the spirit of encouraging families to stay healthy together in conjunction with the recent Chinese New Year festive season, Maxis provided essential aid to B40 households in the Central and Northern regions. These included face masks, hand sanitisers and basic household necessities such as rice, flour, oil and assorted groceries.
The aid was distributed to households at Desa Mentari in Petaling Jaya as well as in Sungai Rapat in Ipoh through Anning Community Centre. Volunteers from Maxis' regional offices delivered the aid kits to the community leaders in phases under strict SOPs, keeping their presence on ground to a minimum and ensuring physical distancing to protect Maxis employees, the public as well as recipients.
"We are grateful that we are able to assist these families to bring some festive spirit to their households. Our hope is that they continue to stay healthy and safe during these difficult times, and that our small contribution with the help of our volunteers have made a difference in easing their burden," said Mariam Bevi Batcha, Chief Corporate Affairs Officer, Maxis.
"This initiative gave us the opportunity to come together in community spirit and strengthen ties with one another as neighbours. We were touched to see their happy faces when the families came to collect their aid kits at our community hall. We are grateful to Maxis for their contribution that has brought joy to the families here," said Faudzi bin Esbat, Chairman of Desa Mentari Residents Association.
"The community here was very grateful for the help extended and how it complemented what the Anning Community Centre does for the underprivileged here," said Yeap Kok Jun, Anning Community Manager, from Pertubuhan Komuniti Anning Ipoh, Perak.
Ringing in the CNY celebrations with an inspiring message to all Malaysians on the importance of health and family togetherness, Maxis earlier launched its festive campaign and short film, Little Lion. To get more families to be active and healthier together, Maxis launched its social contest #MaxisHealthyToHuat, inspired by lion dancing moves.
Throughout the pandemic, Maxis is actively continuing its community outreach and aid for COVID-19 relief efforts. Recently, the company contributed RM500,000 to Yayasan Kebajikan Negara (YKN) in support of COVID-19 related aid through the distribution of an estimated 5,000 food boxes to communities severely impacted by the pandemic, as well as allocation for flood-stricken areas. The contribution to YKN is part of the RM1 million pledged by Maxis via the GLC/GLIC Disaster Response Network (GDRN) in the recently launched "To Malaysia, With Love" initiative driven by Malaysian Communications and Multimedia Commission (MCMC). Additionally, Maxis had undertaken a multi-pronged approach to help communities affected by floods with its network mitigation initiatives and distribution of 1,000 food boxes, as well as to helping its affected dealers with cleaning and repair works for their stores.