Maxis inspires Malaysian families to celebrate health as a blessing this CNY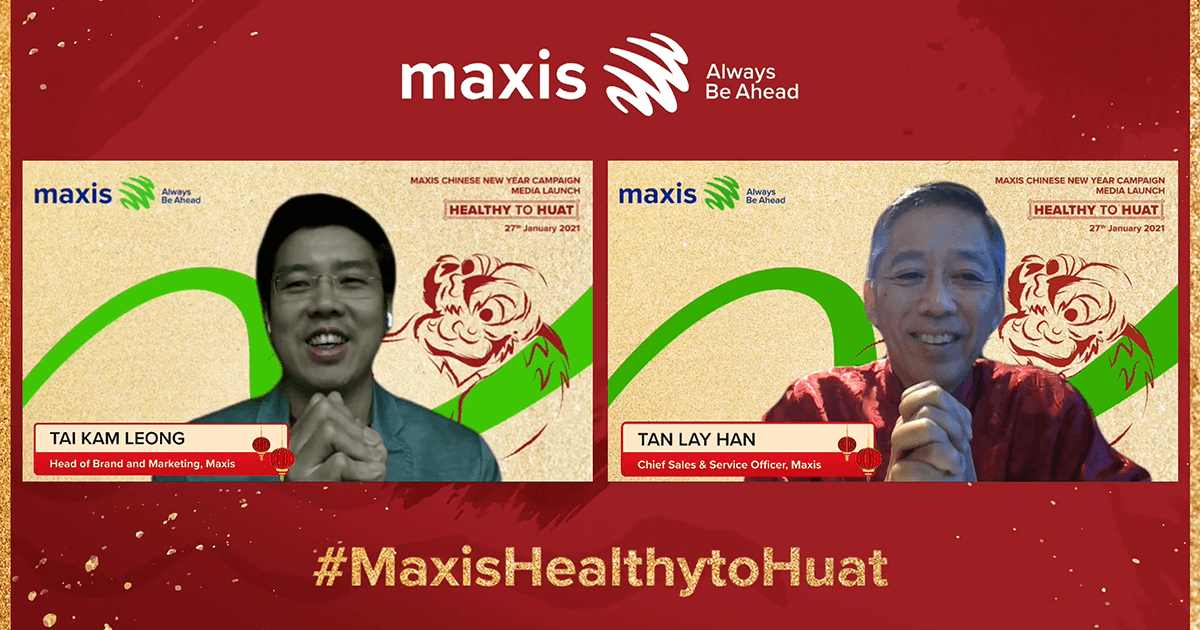 Maxis' festive film, Little Lion, provides introspective view on important family values amidst the backdrop of an extraordinary years
Participate in campaign via social contest, #MaxisHealthyToHuat, inspired by lion dancing moves, and stand a chance to win 5G phones
Special promos and deals for Maxis, Hotlink, Hotlink Postpaid and Maxis Business customer in conjunction with CNY
In these extraordinary times, Maxis remains committed to supporting the nation and customer needs with many initiatives. As the Chinese New Year festive season approaches, Maxis is ringing in the celebrations with an inspiring message to all Malaysians, on the importance of health and family togetherness this festive season.
True family prosperity takes on a different meaning, as depicted in Maxis' festive film, Little Lion. A seven-year-old boy, aspiring to be a lion dancer in his family's famous lion dance troupe, is frustrated when everyone in the family is more occupied with daily chores instead of training in a challenging pandemic environment. But as the young boy discovers, wealth and fame are not everything – most importantly, the family stays healthy, together.

"While wishing each other prosperity is synonymous with the Chinese New Year, perhaps in recent times there has been a shift in priorities. We'd like to share with Malaysians a different perspective that the more profound meaning of the season is often taken for granted – our health and that of our loved ones and being healthy together. During this festive time of the year, and more so in times like these, Maxis is committed to enabling families to Always Be Ahead by staying healthy together through the power of digital connectivity and social media," said Tai Kam Leong, Head of Brand and Marketing, Maxis.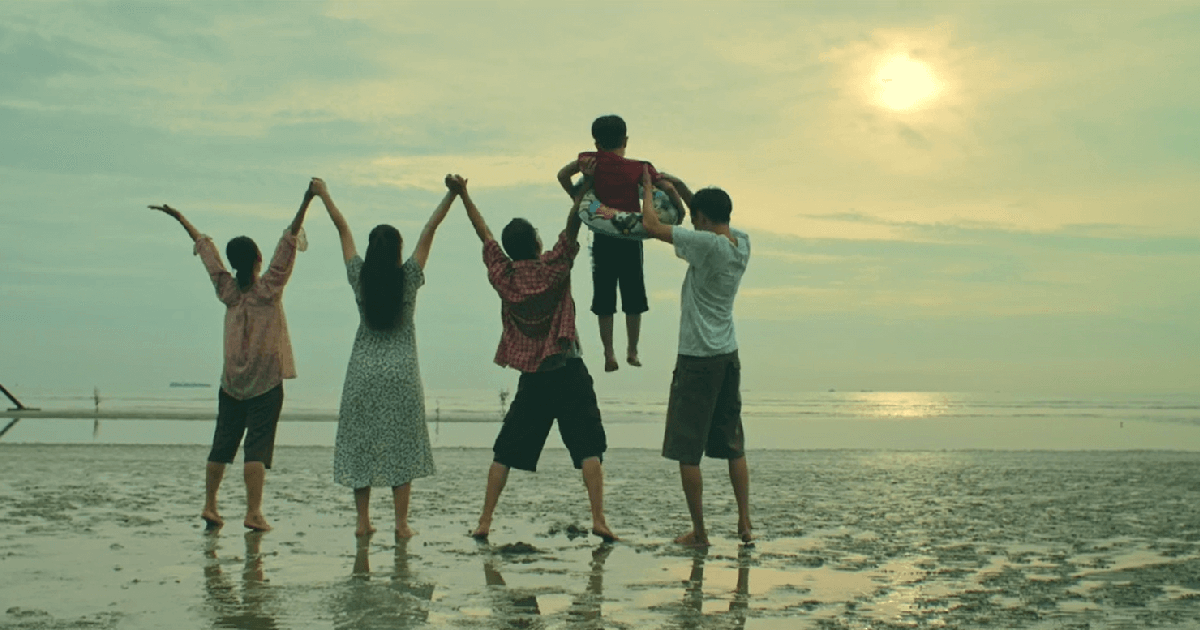 The Art of Healthy to Huat
Maxis is inviting families in Malaysia to be active and healthier together on social media, through a series of fun CNY activities, inspired by the movements of lion dancing. Local influencers, Shaine, Audrey Ooi, Jestinna Kuan, Jorise Lee and Joe Chang, will be kickstarting the contest by showing off five movements inspired by lion dancing for the public on social media. In true festive spirit, participation is open to all Malaysians. Here's how it works:
Firstly, participants need to take a video of themselves with a family member performing any or all of these five moves as creatively as possible:

The Horse Stance
The Lion Leaps
The Lion's Drum Beat
The Lion Stands Tall
The Lion's Strike

Upload as many videos as they like on Maxis' Facebook with the hashtag #MaxisHealthytoHuat.
Participants whose video(s) show the most creative interpretation of all five moves will stand a chance to win a Samsung Galaxy Z Fold2 5G phone, worth RM7,999. The video must include a family member and must be uploaded using the correct hashtag #MaxisHealthytoHuat. There are 15 Samsung Galaxy Z Fold2 5G phones to be given away.
More CNY promos for customers to enjoy
As always, Maxis and Hotlink wants to reward its customers with even more promos and great value in conjunction with CNY:
Promos & Deals
Details
HotlinkMU CNY Promo
Customers can purchase selected HotlinkMU promos for prosperous surprise GBs from 7-28 Feb!
Hotlink Postpaid – New smartphones from only RM1!
Customers who sign up with Hotlink Postpaid can get to purchase a brand new Vivo Y12s, Realme C12 or Vivo Y20 from RM1, from now until end Feb.
Hotlink 牛牛康乐庆丰年
(Hotlink Health & Wealth Ox Year)

Catch two CNY livestream episodes with popular Chinese influencers, Jo妈妈 (Jo Mama) and Harry Pang, exploring the CNY themes of family, health and fate (Zodiac). Watch as Jo Mama teaches Harry to cook two delicious and healthy CNY dishes.

·       Streaming Date: 11 Feb 2021

·       Streaming Time: 9.30pm

Streaming Platform: Hotlink Facebook page + "Jo妈妈饭团之家" Facebook

Maxis RM1 Device Promo
Customers can get a new phone for just RM1 when they add a share line on the Maxis Postpaid plan. The offer is ongoing.
Maxis Fibre Samsung TV
Maxis Postpaid customers can bring home a 65" Samsung 4K TV from only RM1/month when they sign up for Maxis Fibre 800Mbps from RM299/month, while stocks last.
Maxis, Hotlink App rewards
Customers can enjoy special rewards of RM10 GrabFood and Lazada e-vouchers on their Maxis, Hotlink and Hotlink Postpaid apps on 12 February, while stocks last.
Maxis Business Free Device Promo
Maxis Business Postpaid customers can get a new smartphone for free when they sign up for a share line, from now until 4 Mar.