Maxis contributes food packages to communities in need with 'Bersyukur Raya dengan Maxis'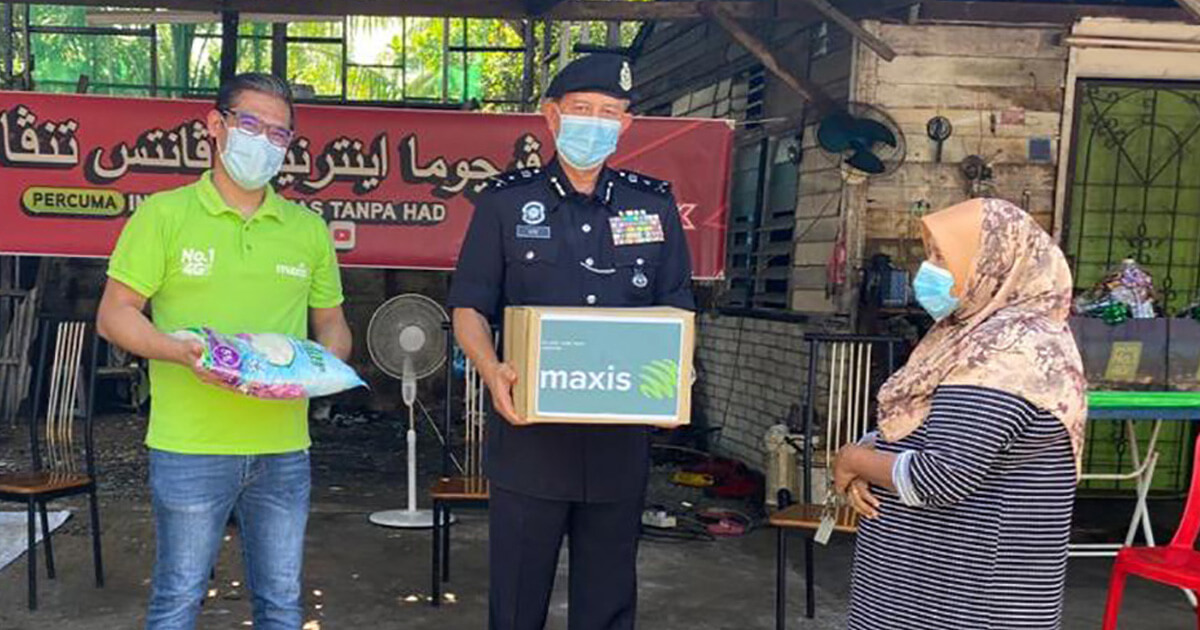 Maxis volunteers, M Squad, join forces to provide food packages in two phases for 300 families across several regions
Food packages consisting of daily necessities were packed and delivered to each family ahead of Hari Raya
Part of Maxis on-going festive charity initiative to ease the burden of communities in need
With a genuine desire to give back, Maxis remains committed to creating a positive, long lasting impact to the community that it serves, with a focus on education, festive charity, disaster relief and entrepreneurship.
Set against the backdrop of these unprecedented times, this year's Raya did not stop Maxis from continuing its festive charity initiatives. Synonymous with Maxis' #KitaSapotKita campaign to inspire positivity in spite of challenging circumstances across the nation, the values of giving and sharing remain strong under the 'new normal'. In a special 'Bersyukur Raya Dengan Maxis' programme, 300 families in several regions in Peninsular Malaysia received food packages, with the coordination efforts of Maxis volunteers, M Squad.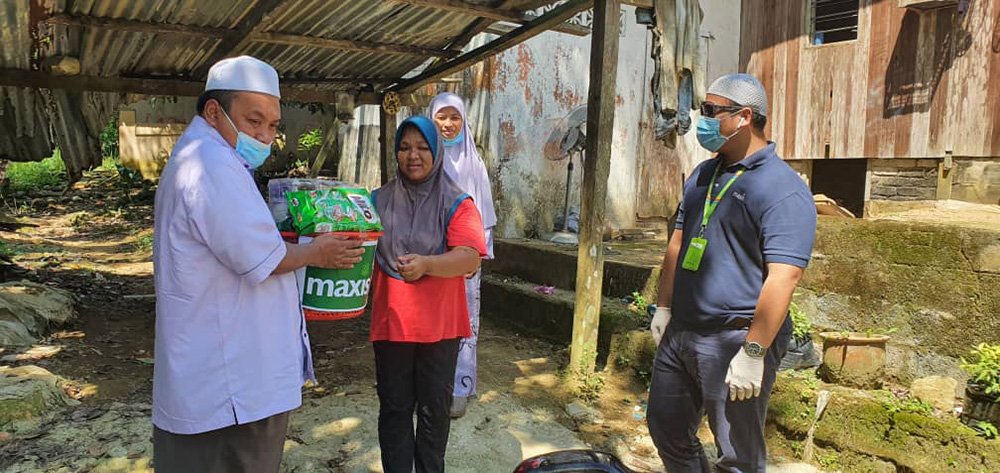 Volunteers coordinated with the respective Ketua Kampung, Ahli Dewan Undangan Negeri (ADUNs), authorities and local networks to identify households in need in the towns of Batu Pahat, Johor Bahru, Nilai, Tanah Putih, Setiu and Machang. Food packages which included wheat flour, white rice, cooking oil, instant noodles and various canned goods, were then packed and shipped off using delivery services under strict SOP measures to each recipient.

"While we embrace life in the 'new normal', the values such as giving and sharing should not be forgotten as they are deeply rooted in Malaysian culture, especially during times in need. At Maxis, our employees have been equally passionate in lending a hand to help make this programme a success. We hope that our humble contribution will go a long way in bringing cheer to the families," said Mazlan bin Mokhtar, Maxis' Head of Southern Region.
"This programme was just a glimpse of how the little things in life can go a long way especially for those in need. We are grateful that we were able to do our bit for the community, no matter what the circumstances. We hope to continue empowering Malaysia to remain positive and stay united," said Bhaarthyraja Thanapal, Maxis' Head of East Coast Region.
M Squad is an internal Maxis' employee volunteer programme that provides employees with opportunities to take part in outreach activities and initiatives that they care about, and to give back to the community. Unlike previous Maxis' festive charity activities, there were a limited number of volunteers on the ground to comply with current SOPs and social distancing guidelines. M Squad volunteers were equipped with face masks and hand sanitisers, and ensured minimal contact as the care packages were distributed.
During the Ramadan month, Maxis partnered with Astro to distribute 9,000 packets of Bubur Lambuk to frontliners and charity homes across locations in Kuala Lumpur and Klang Valley, including Hospital Kuala Lumpur, IPD Sentul and Rumah Titian Kasih. Activities around Bubur Lambuk such as English language quizzes and creative contests were also organised for students of eKelas, Maxis' flagship community programme.
Maxis had earlier launched its #KitaSapotKita campaign to inspire positivity by reaching out to the community through various initiatives. The campaign also saw Maxis collaborating with local artists to produce a music video called 'Make It Through', an inspiring song on positive collaboration that provided an avenue for the public to actively support fellow Malaysians by turning social shares into donations for those in need.