Offering you valuable opportunities through our Employer Value Proposition
Explore what we do at Maxis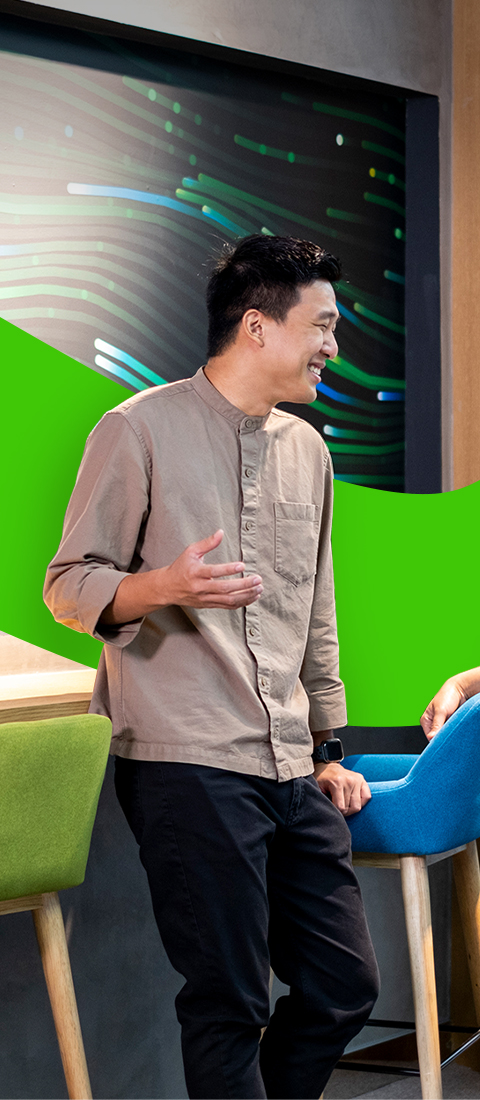 Create impact for yourself and others
Bring your expertise and make a difference in an inclusive and diverse community.
"At Maxis, there are endless learning opportunities and resources for your growth and development. You will get the opportunity be part of the growth and evolution of the team as we work towards the same goals and achieve our targets. It has given me the platform to try out new things and improve myself. To me, that's what makes Maxis a great place to work."
---
Saviendra AP Ganesan
Young Talent Associate
"Maxis' strong focus on its people presents endless growth opportunities for progress and development across diverse career paths.

Working on complex projects using new technology together with a solid team are some of the qualities that make Maxis the ideal place to build a rewarding long term career. "
---
Eunice Chin
Business Analyst
"I've had the opportunity to work with a vast volume of data from various sources that we analyze for business intelligence and to aid the management with key business decisions. It has allowed me to broaden my experience significantly with many opportunities to advance my career."
---
Dinishwaren
Data Architect
Preserving a strong ethical culture at Maxis
We appreciate that adhering to high standards of ethical conduct is fundamental to maintaining the trust and confidence of our customers and partners. We firmly believe in the culture of transparency, honesty and fairness. Watch how we stay committed to conducting our business professionally and ethically with the highest standard of integrity.
Get ahead in your tech career with Maxis
As Malaysia's leading converged solutions provider, we constantly harness the best of innovation, human ingenuity, as well as technology to always be ahead. Hear from our talented experts - Bee Hong, Ivan, Ahmemah, and Prasad, about how learning, career mobility, and strong leadership at Maxis have enabled them to thrive in their tech careers and make a meaningful impact. Ready to be at the forefront of technology while turning your ambitions into achievements? Learn more here: https://www.maxis.com.my/techcareer/
Get ready to turn your ambitions into achievements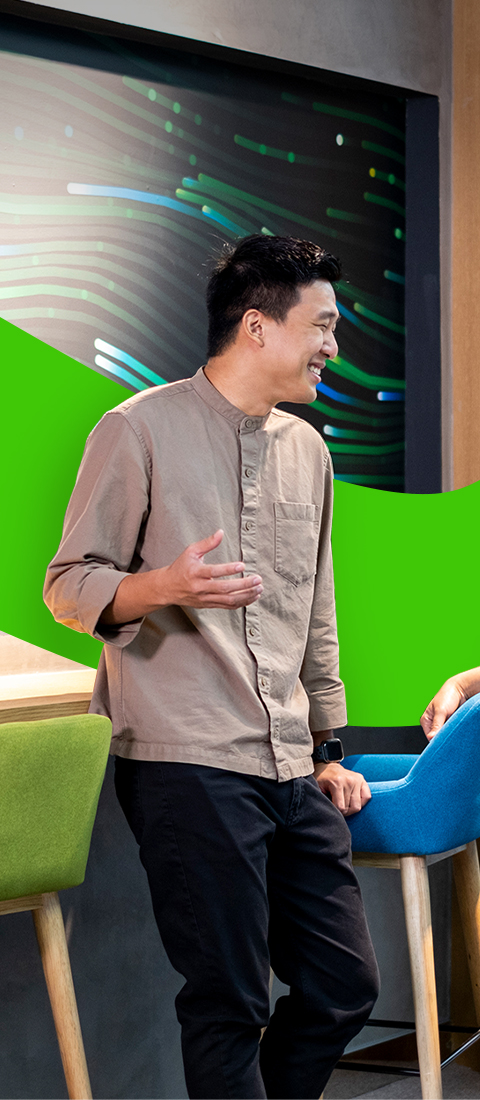 Step into your future
Turn your ambitions into achievements in an environment that supports your growth through learning and strong leadership.
"Prior to starting my internship at Maxis, I imagined it to be a highly stressful environment and I was pleasantly surprised that it was the complete opposite! I was impressed by how everyone came together as a team to ensure deadlines are met while still having fun at work. On top of that, I was able to apply what I've learned at university while gaining so much new knowledge in just 3 short months."
---
Thulasy A/P Chandran
Former intern, Network Division
"The programme structure offered a well-rounded experience that not only exposed me to industry related skills but also soft skills such as communication and leadership. I appreciate the guidance given to us through supervision and mentorship from experienced professionals."
---
Syahida binti Ab Manaf
Former intern, Network Division
"It was a tough time for a lot of people during the MCO. Working together with the team made me feel like I was also on the front line, assisting my leaders in developing and implementing our plan. It taught me to be resilient and to think from new perspectives."
---
Kingsley Low
Former intern, Sales & Service Division