Maxis Family Plan. Equal enjoyment, greater value.​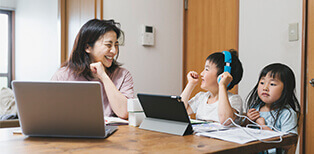 Level up to faster, better and stronger home WiFi
Now the whole family can experience blazing fast speed on all devices like never before with superfast home internet.
The plan that's made for you and your family.
Even more for everyone to enjoy together
One family, different needs? What will abah do?
Upgrading just got easier! Let us guide you through your update via WhatsApp
We'll guide you through with your selections:
Have questions about Maxis Family Plan?
Register your interest
Leave us your details and we'll assist you.
Register Now
Check our FAQs
Get your questions answered.
Read more
Terms of Use
Read the full terms & conditions here.
Read more