Maxis receives recognition for high compliance towards tax contribution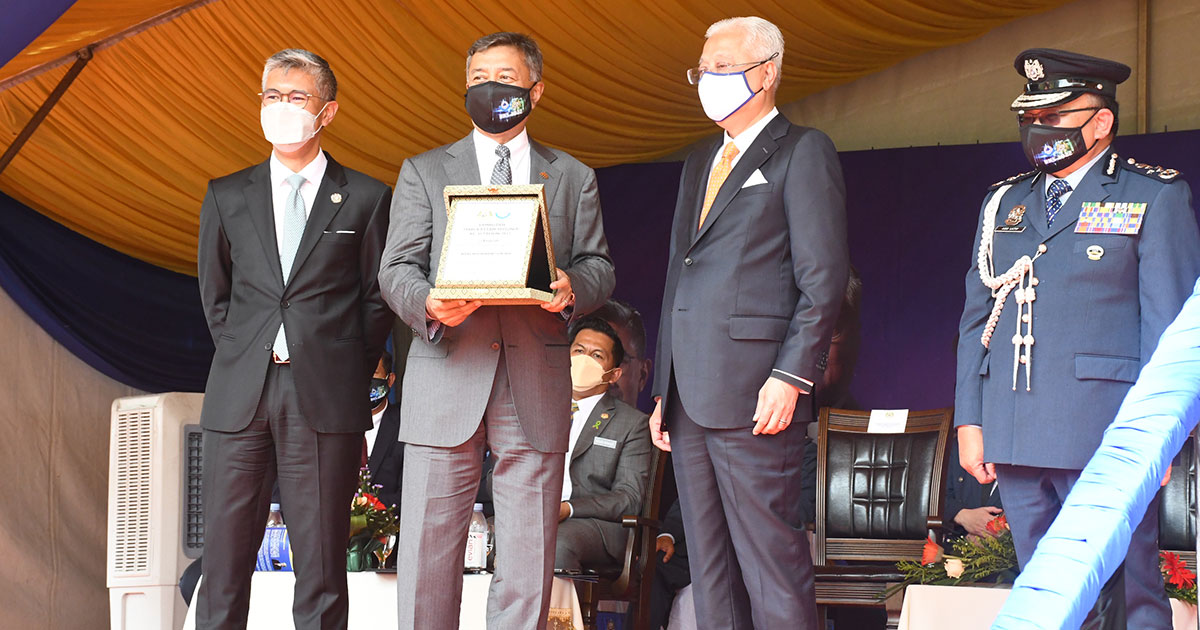 Awarded certificate of merit by Royal Malaysian Customs Department for the top 3 highest service tax contribution in 2021 in the high performing private company category
Award is a testament to Maxis being highly compliant that has led to its significant contribution to indirect tax contribution
Maxis committed to investing and playing its part in the nation's growth and progress
Maxis has been awarded the Anugerah Syarikat Swasta Berprestasi Tinggi by the Royal Malaysian Customs Department (RMCD) for being the top three highest service tax contributor in 2021 in the high-performing private company category. The award which was given out in conjunction with the recent 40th World Customs Day, recognised Maxis as being highly compliant leading to its significant contribution to indirect tax towards RMCD's 2021 revenue target collections.
Maxis' Chairman, YBhg Tan Sri Dato' Mokhzani bin Mahathir was at the event to receive the award from the Prime Minister of Malaysia, Yang Amat Berhormat Dato' Sri Ismail Sabri bin Yaakob.
"Maxis is honoured to have received this recognition by RMCD whom we applaud for their efforts and role in establishing a sound framework in public administration of the country. This award is a testament to our commitment to strong compliance in everything that we do," said Tan Sri Dato' Mokhzani.
"Tax revenue is a significant contributor to a nation's progress, and we are proud to contributing towards the country's development, especially in this accelerating digital economy," said Gokhan Ogut, Maxis' Chief Executive Officer.
For over 25 years, Maxis has been a leading, home-grown Malaysian brand with a commitment to the nation's growth, evidenced in substantial investments in its network, people and support for communities – serving millions of customers, including businesses, across mobile and fibre to contribute towards building a digital ecosystem and infrastructure for the nation.
Recently, Maxis declared its commitment to empowering all Malaysians and businesses in the country to be connected in every possible way, at all times, with the launch of Rangkaian Kita Rangkaian Malaysia (RKRM). It is a campaign driven by its evolution from a mobile telecommunications provider into a connectivity and digital solutions expert that offers solutions for every segment, powered by its leading 4G network and fibre coverage as well as the best 5G innovation.