Maxis distributes food boxes and cookies to B40 families in conjunction with recent CNY festivities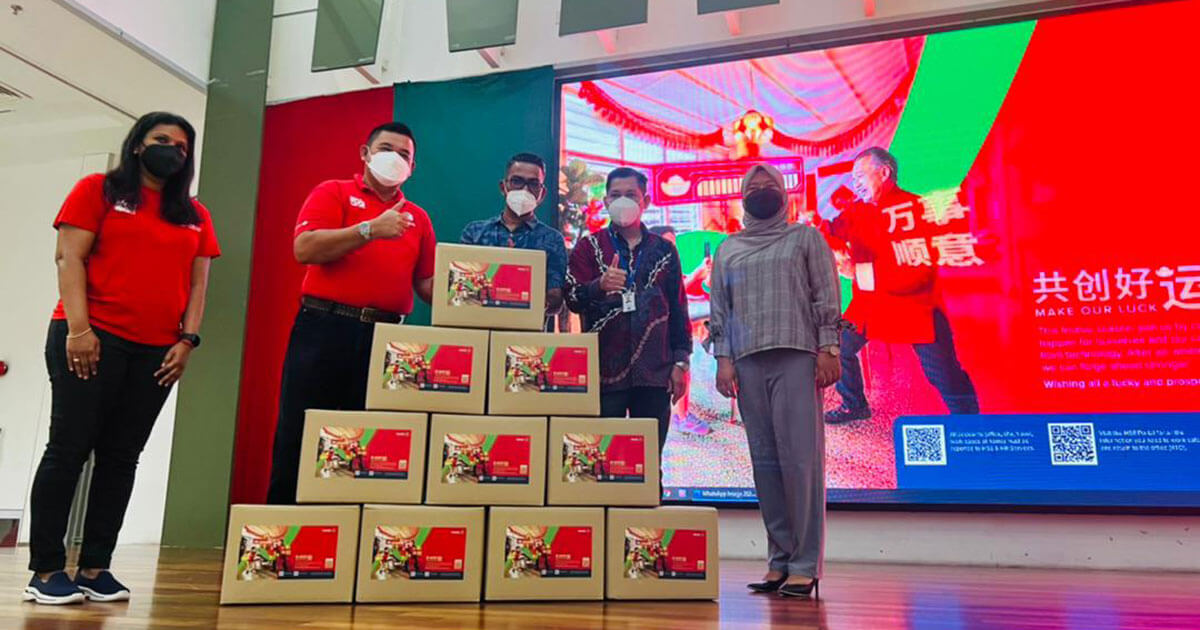 Distributed food boxes to B40 families in Johor and CNY cookies to families around Klang Valley through collaboration with NGOs
Maxis remains committed to supporting communities especially impacted by the pandemic during festive seasons
In conjunction with the recent Chinese New Year celebrations, Maxis brought festive cheer to several B40 families who were impacted by the pandemic with food boxes and CNY cookies.
A total of 150 food boxes were distributed to families in need from rural and urban areas in Johor, as well as from the fisherman villages in Pontian. Maxis employees also got together to sponsor CNY cookies to B40 families which were distributed around the Klang Valley through several NGOs – Pertiwi Soup Kitchen, Persatuan Penduduk Petaling Jaya, Caring Community Centre, Yellow House, and Persatuan Penduduk Serendah.
"As communities looked forward to a reset and the beginning of a new chapter with a year filled with more ong and huat, we are grateful to be able to assist families by bringing festive spirit to their homes. We believe it is important for us to be a network of support for communities, and together we can help each other as one Rangkaian Malaysia," said Mazlan Mokhtar, Maxis' Head of Southern region.
"We truly welcome the kind gesture from Maxis, and we thank them for bringing something to cheer up the families this festive season," said Jeffrey Phang, Chairman of Persatuan Penduduk Petaling Jaya.
Maxis has made it a regular initiative to engage and support vulnerable groups during festive seasons, including those on low incomes, people living with disabilities, senior citizens, B40 communities and the homeless.
Maxis had also earlier launched its festive campaign with an inspiring message to all Malaysians that tradition and technology should not only co-exist but in fact amplify one another. To further support individuals and businesses, Maxis had conducted two special livestream sessions, 'How to Make Our Luck', with Dato' Joey Yap, a big adopter of tech and digitalisation.