Maxis and sooka collaborate to bring unique mobile bundles for the best in sports and entertainment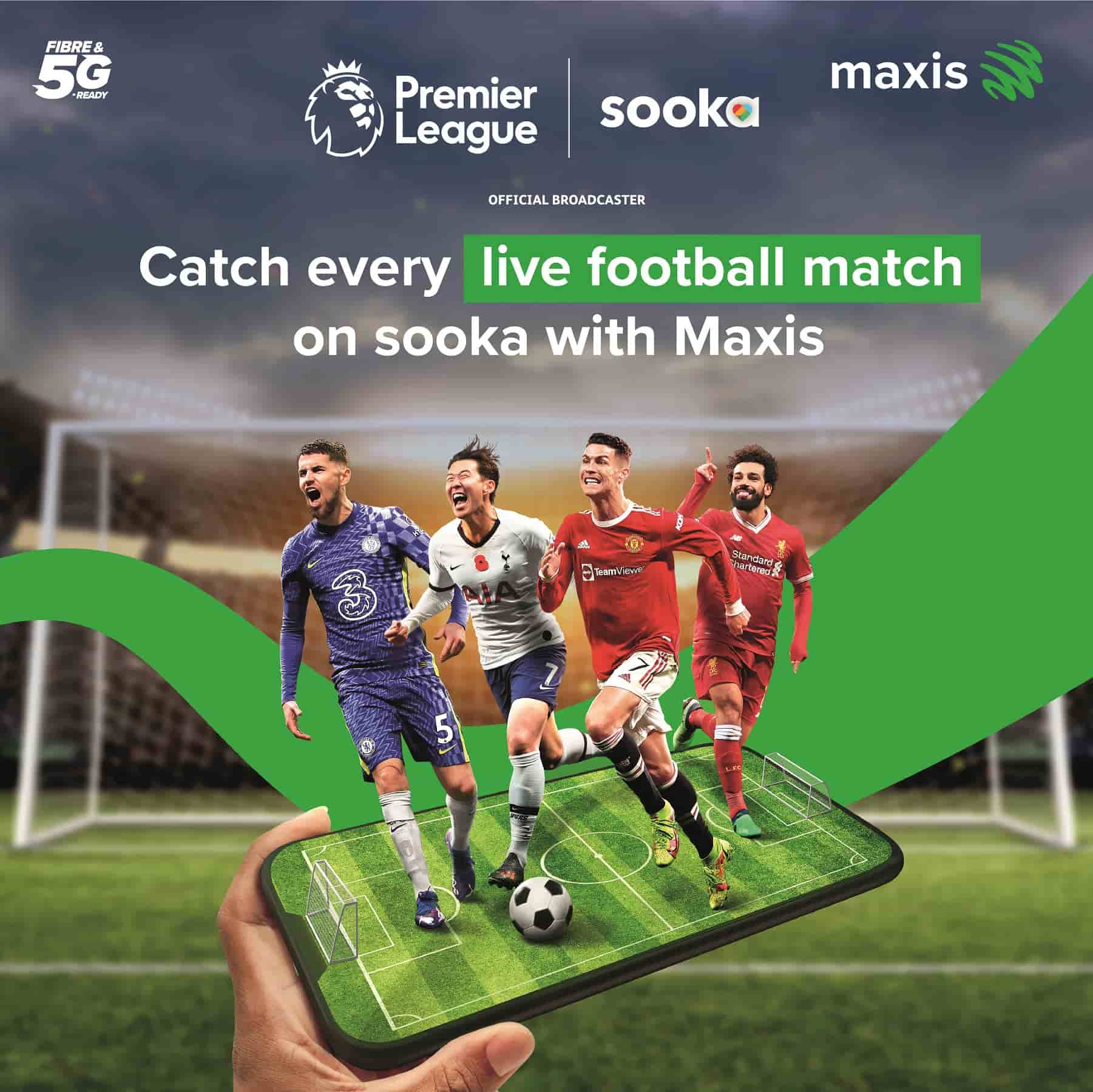 Offering the best of both worlds – uninterrupted LIVE sports as well as premium entertainment content on-the-go with affordable mobile bundles exclusively for Maxis and Hotlink customers
Enjoy LIVE sports such as Premier League, F1, BWF Badminton Championships, and the best local entertainment experience
Maxis has teamed up with sooka to make it easy for Malaysians to enjoy uninterrupted live sports, such as the Premier League, BWF Badminton World Championships, Formula 1 Championships, MotoGP and more, as well as premium entertainment content on-the-go. Maxis and Hotlink customers can browse and purchase the content on an all-in-one platform for a seamless experience, with affordable and flexible mobile bundles and data, over the best network.
sooka is Malaysia's latest streaming service for the best local entertainment, global and local LIVE sports actions, as well as curated originals and exclusives that resonate with millennials who are attuned to consuming content from their mobile devices. sooka offers comprehensive and personalised sports and entertainment plans that can be accessed on-demand with Maxis and Hotlink.
"Malaysians love binge watching videos, and especially for sports and entertainment content, they want the invaluable experience of catching it live wherever, whenever. With our mobile connectivity experience, our collaboration with sooka enables our customers to have the best of both worlds – the best content through unique mobile bundles over the best network. We are committed to bringing together the best of technologies to enable people to always be ahead in this digital world," said Arjun Varma, Head of Maxis Consumer.
"sooka's main differentiator is in our ability to provide LIVE sports events for passionate fans to enjoy on their mobile devices, enabling them to tune in at their convenience. We have a great line-up of strong sports content in 2022, and we'll continue to strengthen our sports proposition to bring the best to sports fans in Malaysia. Besides sports, we offer a wide variety of current library of premium local drama series and movies such as Love Elsa, Abang Long Fadil 1 dan 2, dan Kampung Pisang Bersiri-siri, and LIVE reality entertainment programs such as Anugerah MeleTOP Era, and a list of upcoming sooka originals slated to be launched this year, to satisfy local viewing preferences.
Since sooka's inception in June 2021, we're happy to observe that over 2.54 million users have enjoyed sooka's premium content. A strong partnership with Maxis is a great milestone for us in enabling more amazing content to all young Malaysians at a bundled value," said Andy Paterson, Head of sooka.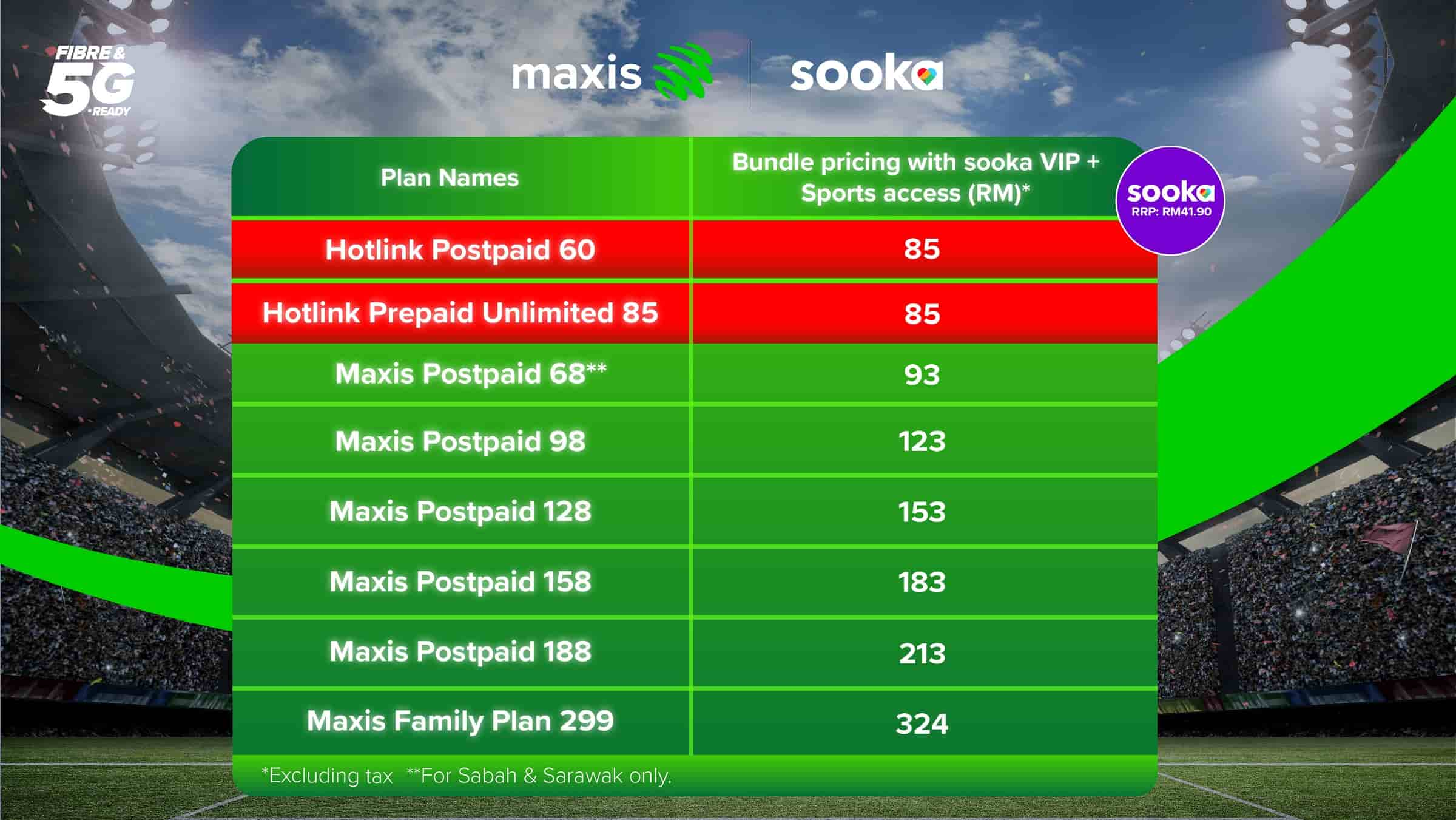 ---