Maxis delivers strong Q1 with solid growth in mobile, fibre and Enterprise, driven by convergence strategy

Service revenue increased to RM2,030 million, up 3% YoY
EBITDA stable at RM930 million
Profit After Tax (PAT) at RM298 million
Operating Free Cash Flow increased to RM669 million, up 11.3% YoY
Declared interim dividend of 5 sen net per share for the quarter
Maxis Berhad (Maxis) has recorded another resilient quarter, as it continued to ramp up investments to build strength in its core Mobile business while accelerating the growth of Fibre and Enterprise business in a continued challenging environment. Driven by its strong convergence strategy, the Company delivered an increase of 3.0% year-on-year in Service Revenue for the quarter to RM2,030 million, with stable EBITDA and Profit After Tax. Maxis declared an interim dividend of 5 sen net per share for the quarter.
Having access to more than 5 million homes nationwide with its Fibre network, Maxis expects to build around 400k premises passed within the next 12 to 18 months, with a majority to be completed within the year. Meanwhile, Maxis provides the convenience of 4G Home Wireless Broadband for areas where Fibre is not available.
Maxis' Consumer Business continued to deliver growth, maintaining leadership in mobile, network superiority and the preferred choice for converged connectivity. Meanwhile, through its solid partnerships, Maxis Business has accelerated its transformation into a strong technology partner ready to serve the market with its holistic converged ICT offerings.
In ensuring that its customers continue to enjoy an All-Ways Connected network experience, Maxis invested significantly, RM171 million in capex for the quarter. A substantial portion of this has gone into future proofing its Enterprise solutions as well as fulfilling Jalinan Digital Negara (JENDELA) targets. For the last six years, Maxis has been a leader in mobile speeds based on MCMC's annual Network Performance Report. The quarter also saw sharper focus on delivering an unmatched personalised experience in a highly digitalised environment. This led to strong customer satisfaction levels at +63 points, up 5 points YoY.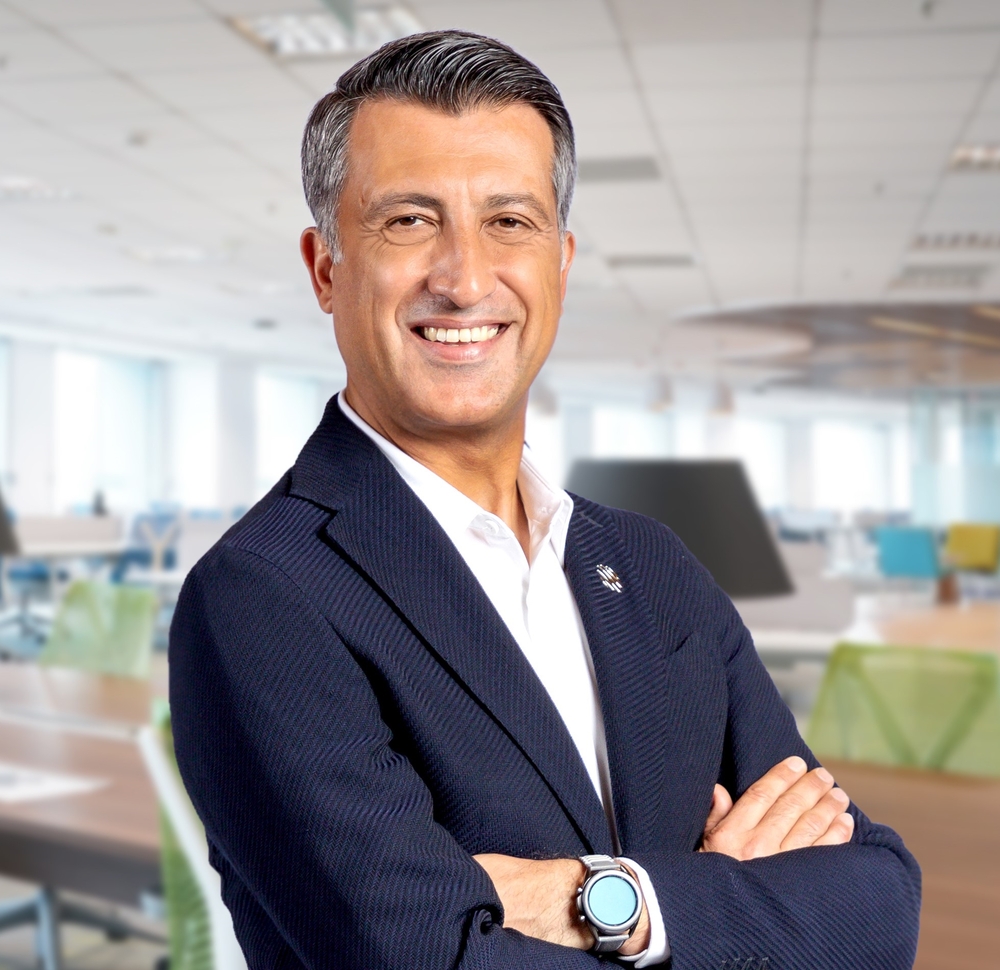 Comment by Gökhan Ogut, CEO, Maxis:
"I am pleased with our strong start to the year and our resilient performance clearly shows that our convergence strategy is on the right track. Our top priority is to continue to deliver a great converged network with an unmatched personalised experience across all channels for our customers. We are committed to building and connecting communities for the digital future of the nation."
Q1 financial highlights Year-on-Year – Q1 2022 vs Q1 2021
Service revenue rose to RM2,030 million, up 3.0% YoY, driven by Postpaid, Home Connectivity and Enterprise Business.
Consumer Business Revenue registered solid growth, increasing 2.4% to RM1,642 million, driven by Maxis' convergence strategy which reaped rewards despite a weakening prepaid market.

Postpaid segment (Maxis Postpaid & Hotlink Postpaid) was robust, with overall subscriptions up 9.2% YoY.
Prepaidsegment remained resilient with high adoption of the attractive Hotlink Prepaid Unlimited and Hotlink Prepaid Pantas plans.
Home Connectivity recorded strong numbers with connections up 19.2% YoY and an increase in service revenue by 21.2% to RM200 million. Home Fibre saw an additional 24k connections in Q1 alone driven by strong adoption of Maxis Unlimited Postpaid & Fibre converged packages.

Enterprise Business Revenue increased to RM388 million, up 5.4% as Maxis continues to build a strong foundation of accounts in its journey to become the No. 1 ICT Solutions Provider.
EBITDA was stable at RM930 million versus previous quarter, although dipping slightly by 3.2% YoY, mainly due to increased contracted device volume driving device subsidies, which will provide consistent revenue over the contract period in the coming months.
Profit after tax (PAT) was at RM298 million, lower YoY mainly from the spectrum rights amortisation. Meanwhile, PAT increased 3.1% QoQ due to lower depreciation costs with the 3G network fully shutdown.
CAPEX for the quarter stood at RM171 million, up 25.7% YoY as the Company continued to invest heavily into strengthening its ubiquitous access and platforms to deliver on Enterprise solutions, as well as rebalancing capacity.
Operating free cash flow (OFCF), normalised for RM185 million USP Payment, remained robust at RM669 million, up 11.3% YoY driven by a strong focus on working capital initiatives and cash flow management.
Key Highlights for Q1 2022
Innovative solutions and strong collaboration for an unmatched personalised experience
Introduced Hotlink Prepaid Pantas, affordable high-speed mobile internet passes for all usages and zero wastage with a longer validity period, for more control, flexibility and better-quality internet.
Collaborated with Touch 'n Go (TnG) eWallet to enable the latter's users to seamlessly browse Maxis online store to pay bills, shop for Maxis' products and services with exclusive offers and upgrade their mobile plans easily.
Accelerating the journey to become the nation's No.1 ICT Solutions Provider
As Technology Solutions Provider under MDEC's SME Digitalisation Grant, helped digitalise 24,000 SMEs as at Q1 2022.
Selected by Teladan Setia Sdn. Bhd., one of the largest Melaka-based property developers to deliver a superior home internet experience to over 2,100 homes in Taman Bertam Heights, Melaka.
Partnered with Hewlett Packard Enterprise (HPE) to be the first in the nation to bring Multi-access Edge Computing (MEC) as a digital solution for enterprises, enabling unprecedented single digit millisecond computing response time with data processed and stored at the edge of the network, and bringing cloud resources much closer to the end user than ever before.
Delivering a premium network experience with the best-in-class technologies
Achieved commercial targets for JENDELA in Q1 2022, accelerating capacity for both mobile and fixed, with 12 new sites, 609 upgraded, and expanding fibre footprint to 3k premises passed.
Together with MIMOS and Huawei Malaysia, established a tripartite partnership to build a 5G and AI Innovation Hub to help accelerate industrial use cases enabled by 5G, IoT, Cloud and AI, to help unleash the immense potential of advanced technologies that can be applied across industries.
In preparation for a future enhanced user experience, successfully trialed 10G PON (Gigabit Passive Optical Network) technology, reaching download speeds of close to 10Gbps over its live next generation fibre-to-home (FTTH) network.
Investing in the nation now and for the future
Launched Rangkaian Kita Rangkaian Malaysia (RKRM) brand campaign in a renewed and deepened commitment to empower all Malaysians and businesses in the country to be connected in every possible way, while celebrating Malaysia's strength in diversity and serving people from all walks of life based on each's unique requirements.
Named the Graduates' Choice Award 2022's Champion (telecommunications category), and M100 Leading Graduate Employers Awards 2021's first runner up (telecommunications category), a recognition of Maxis' people culture and success in engaging both its existing and future talents.
Supporting the nation and investing in communities
eKelas, Maxis' digital education programme, awarded the most innovative 'space explorers' following completion of its inaugural STEM competition for students, Misi Jelajah Digital.
Rewarded winners of Maxis' eKelas HIP competition for improvement in English proficiency and storytelling skills, with smartphones, tablets, headphones, and gift boxes with exclusive eKelas merchandise.
Maxis employees rallied together to raise more than RM100k, which includes the Company's matched amount. Collaborated with Malaysian Red Crescent Society who helped identify recipient families and distribute cash vouchers to purchase household necessities.