Maxis contributes desktops to communities under #MYBaikHati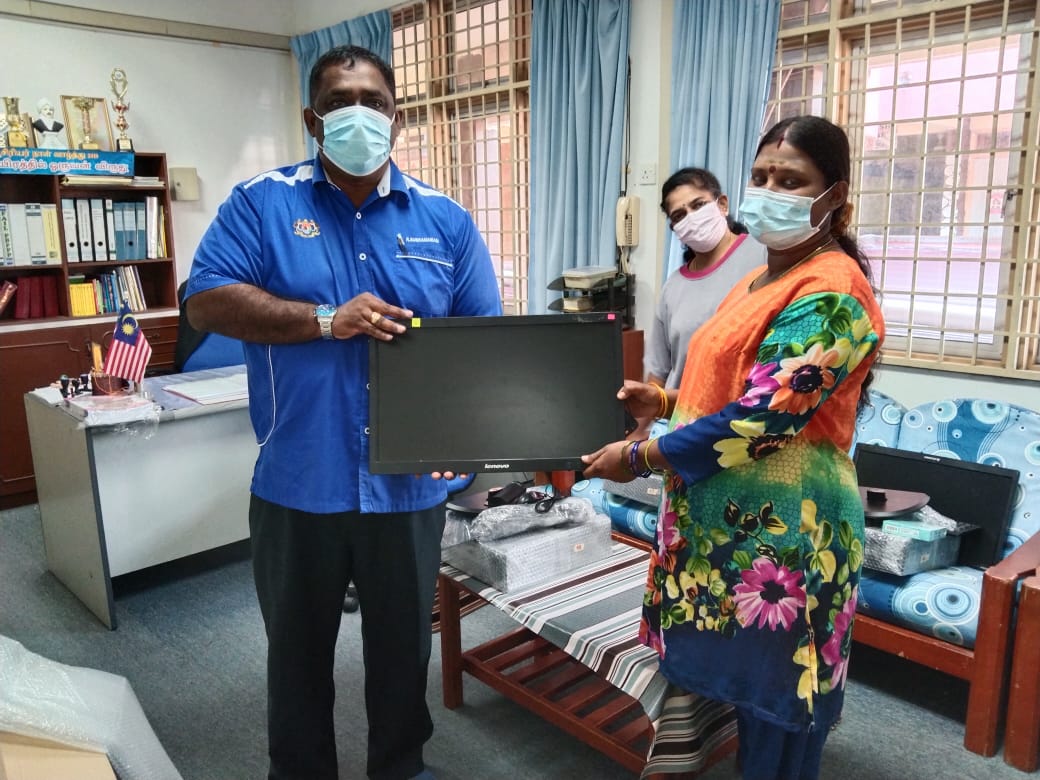 Public encouraged to donate their pre-loved devices under #MyBaikHati
420 devices comprising desktops and laptops committed to be distributed to various communities, including 40 laptops contributed by Astro Malaysia Holdings Berhad
Contribution aims to facilitate better access to devices for learning needs
Continuing its commitment provide greater access to the Internet and digital learning, Maxis has contributed refurbished desktops to several schools across the country and community centres as part of
the #MyBaikHati initiative.
Todate, Maxis has already distributed 100 of the desktops with WiFi adapters to 29 schools in Perlis, Kedah, Penang, Kelantan, Terengganu, Perak, Pahang, Negeri Sembilan, Melaka and Johor, as well as 10 desktops to PPR community centres in Penang. Meanwhile, Maxis will be distributing another 310 desktops and laptops to other locations in the coming months, including 40 laptops contributed by Astro Malaysia Holdings Berhad for the initiative.
The desktops and laptops will also enable more students to register for or access eKelas, Maxis' flagship community programme. Maxis eKelas continues to be available to students learning from home, with ramped up digital activities including additional YouTube Live sessions with quizzes and games-based learning through the eKelas portal.
In a separate initiative, Maxis has also contributed 57 Vivo Y12 smartphone units, Hotlink SIM packs, and reload top up with a value of RM90 to the Ministry of Health's Greater Klang Valley Special Task Force (GKVSTF) at MAEPS, Serdang to support their communication needs. The contribution will enable the special taskforce, comprising doctors and counsellors, to virtually monitor COVID-19 positive patients who are under home quarantine, as well as provide virtual counselling session to frontliners.
"We are glad to do our part for the #MYBaikHati initiative to enable more people to leverage technology so that they can always be ahead. All they need is a device in their hands or on their table. We look forward to continuing our efforts when we identify communities in need, and also encourage the public to donate their pre-loved devices under this initiative," said Mariam Bevi Batcha, Chief Corporate Affairs Officer, Maxis.
"The desktops will be incredibly helpful. As a teacher, I know that students have more fun and enjoy learning with the help of digital tools. We can leverage technology to cultivate digital savvy students, so we want to thank Maxis for this contribution to our school," said Anne Soosay Selvam, a teacher from Sekolah Kebangsaan Bukit Tembakau, Melaka.
"The refurbished desktops are very much welcome as our existing desktops are no longer in working condition. This will benefit our students and give them more opportunities to explore the IT field on a deeper level. We are grateful to Maxis for their contribution and for enabling digital learning in our school," said Azmi bin Aziz, another teacher at Sekolah Kebangsaan Keting, Kelantan.
The #MYBaikHati initiative which was announced earlier by the Malaysian Communications and Multimedia Commission (MCMC) is a crowdsourcing programme facilitated by the telecommunications industry to collect and refurbish pre-loved devices including laptops, tablets and/or 4G smartphones donated by the public. The devices will be distributed to help students from B40 families with their
device needs, as well as schools that need additional desktops for their computer labs.
For more information about #MYBaikHati, visit https://www.maxis.com.my/en/campaigns/mybaikhati/