Maxis delivers strong Q3, driven by steady growth in fibre and mobile broadband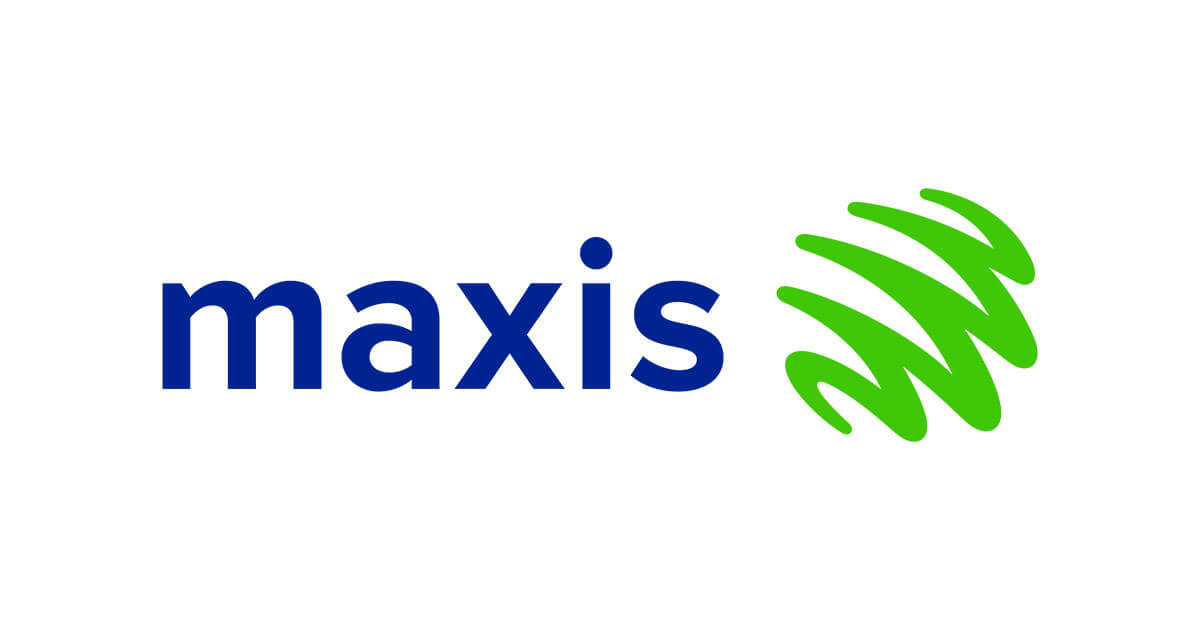 Steady service revenue growth, up 2.9% yoy to RM2,025 million
Normalised EBITDA up by 1.7% to RM984 million yoy
Strong Operating Free Cash Flow, up by 37% yoy to RM1,067 million
Declares a 4 sen net per share dividend for the quarter
Maxis Berhad (Maxis) maintained its growth momentum for the third quarter ended 30 September 2021, building on its convergence strategy and drawing strength from its core mobile and growing fibre broadband in a continued challenging environment. The Company delivered a steady increase in service revenue and healthy EBITDA, that supports continued investment in network and service capabilities. With productivity and working capital programmes improving its cash generation and delivery results, the quarter also saw Maxis declaring a 4 sen per share dividend.
Maxis continued to see healthy growth in fibre broadband with another quarter of increased home fibre connections. This was achieved on the back of strong take up of Maxis Unlimited Postpaid and Fibre bundle packages. Value-accretive plans across its consumer segments remained popular as Malaysians become more connected and seek seamless, complete digital solutions. Prepaid remained stable, with targeted branding and omnichannel marketing for youth, B40 and foreign worker segments bearing success, as well as strong take up of the attractive Hotlink Prepaid Unlimited plan. The quarter saw another high level of adoption for both Maxis and Hotlink mobile apps, a testament to the Company's ongoing digitalisation efforts in customer engagement.
Meanwhile, Maxis Business remained committed to empowering enterprises on their cloud journeys, embracing the future of digitalisation with accredited and motivated talent, the right partners, network and capability build as well as integration of new capabilities and solutions needed in an accelerating digital economy.
Capex for the quarter was at RM274 million, with investments focused on network quality and performance to support the increasing data traffic. On a blended basis, data usage was at an average of 25GB a month, an increase of 28.1% YoY.
Comment by Gökhan Ogut, CEO, Maxis:
"We are pleased to deliver another set of strong results and to continue our steady growth trajectory. Importantly, we will continue supporting all communities in Malaysia with greater access to devices, digital adoption for students and entrepreneurs as well as ongoing frontliner support and humanitarian efforts. All our initiatives during the quarter are driven by our brand purpose and our commitment to investing in the nation today and networks for growth tomorrow, so that the nation can always be ahead."
Q3 financial highlights Year-on-Year – Q3 2021 vs Q3 2020
Steady increase in service revenue, up 2.9% YoY at RM2,025 million, driven by strength in core mobile business, delivering growth across Postpaid and Fibre businesses and registering a resilient Prepaid performance.
Normalised EBITDA grew by 1.7% YoY, driven by strong convergence strategy and continued focus on cost savings.
Profit after tax (PAT) lower at RM325 million, attributable to additional investments in network and core capabilities which resulted in higher depreciation and amortisation costs.
Strong Postpaid revenue recorded growth of 7.2% YoY to RM1,030 million due to increase in both Maxis and Hotlink Postpaid subscriber base on the back of higher demand for Maxis' network and services. ARPU was healthy at RM81 per month.
Prepaid business continued to be competitive. Despite an ongoing Prepaid to Postpaid subscriber migration, the segment saw resilient adoption of the attractive Hotlink Prepaid Unlimited package, maintaining a stable ARPU at RM39 per month. Revenue for the quarter eased 4.5% to RM685 million

Total Fibre and Wireless Broadband subscriber base rose 32.8% YoY as demands for work, study and entertainment activities at home continued to increase. Total Broadband subscribers was at 709k at the end of the quarter, with Wireless Broadband subscribers up by 79.1% YoY to 197k. Double-digit growth was recorded in the Fibre segment, with a 21.7% YoY increase in revenue and 25k new connections for the quarter, on the back of higher adoption in Maxis Unlimited Postpaid & Fibre converged packages and higher speed plans.
Solid Operating free cash flow (OFCF) at RM1,067 million, an increase by 37.0% YoY, mainly attributed to lower USP payments made in Q32021 as compared to Q32020, as well as the productivity and working capital programmes improving efficiency.
A 4 sen interim dividend was declared for the quarter in light of Maxis' sound cash management, productivity and collections initiatives delivering as planned in the "new pandemic normal".
Key Highlights for Q3 2021
Strengthening the foundation of digital adoption across the country
On track with its Jalinan Digital Negara (JENDELA) targets and continues to increase its network capacity and upgrades to cater to growing demand.
Rolled out Balas Budi dengan 4G campaign in supporting customers with 3G to 4G upgrade.
Continued to offer subsidies for data and devices to enable affordable digital access to vulnerable communities, via national Jaringan Prihatin Programme.
Delighting customers with value-accretive converged offerings
New Hotlink Prepaid Internet 365 package launched to offer users the flexibility to access high-speed internet all-year-round.
Introduced Hotlink Postpaid and Fibre plan in response to the increased demand for converged solutions.
Extended the attractive Zerolution to new and existing subscribers, allowing them to purchase the latest home devices at affordable prices, and with low 36-month installments.
Reinforcing its leadership in the Enterprise solutions market
Announced largest acquisition to date of MyKRIS Asia Sdn Bhd, adding a pool of 70 qualified engineers and support team to further enhance Maxis' capabilities in Managed Network and Security Services.
Achieved Premier Provider status for Meraki SDWAN and the Cisco Small Business Specialisation in Malaysia.
Elevated its Global Credentials with Microsoft, accumulating 7 Gold and 4 Silver Cloud and Security competencies, demonstrating Maxis' best-in-class capabilities within Microsoft's solution areas.
Maxis Right Cloud launched to help simplify cloud adoption and digital transformation for Enterprise customers.
Acqui-hire of Peering One reinforced Maxis' capabilities as a one stop, end-to-end cloud solutions provider, with complete cloud offerings that address the full spectrum of business needs.
Strategic partnerships to provide the best 5G innovation
Announced strategic partnership with Malaysia Airports to develop 5G-related network services and solutions to create a Smart Airport experience for travelers.
First telco in the country to provide its customers with 5G international roaming services in Singapore, Thailand and Indonesia.
Supporting the nation's digital economy ambitions by empowering SMEs
Organised Maxis Business Spark UsahaWIRA virtual conference to guide local business owners to expand their businesses through digitalisation.
Continued to run eKelas Usahawan workshops and webinars, providing more women entrepreneurs in rural communities with the tools and digital skillsets for digital adoption.
Launched inaugural Maxis Awards to recognise and support outstanding Malaysian social enterprises and initiatives that drive positive impact in the community.
Continuing the #KitaSapotKita spirit during the pandemic
Supported Malaysian Red Crescent Society (MRCS) towards its mobile vaccination programme and as connectivity provider for MRCS Hotline numbers.
Contributed personal protective equipment and meals for frontliners at the Titiwangsa Covid Assessment Centre.
Contributed refurbished desktops to several schools and community centres across the country, as part of the national #MyBaikHati initiative.
Under Maxis eKelas, launched the first ever nationwide STEM (Science, Technology, Engineering and Mathematics) competition to foster innovation through coding, creative and designing thinking skills.