Maxis calls on bright young talent to apply for 2021 technology and leadership scholarships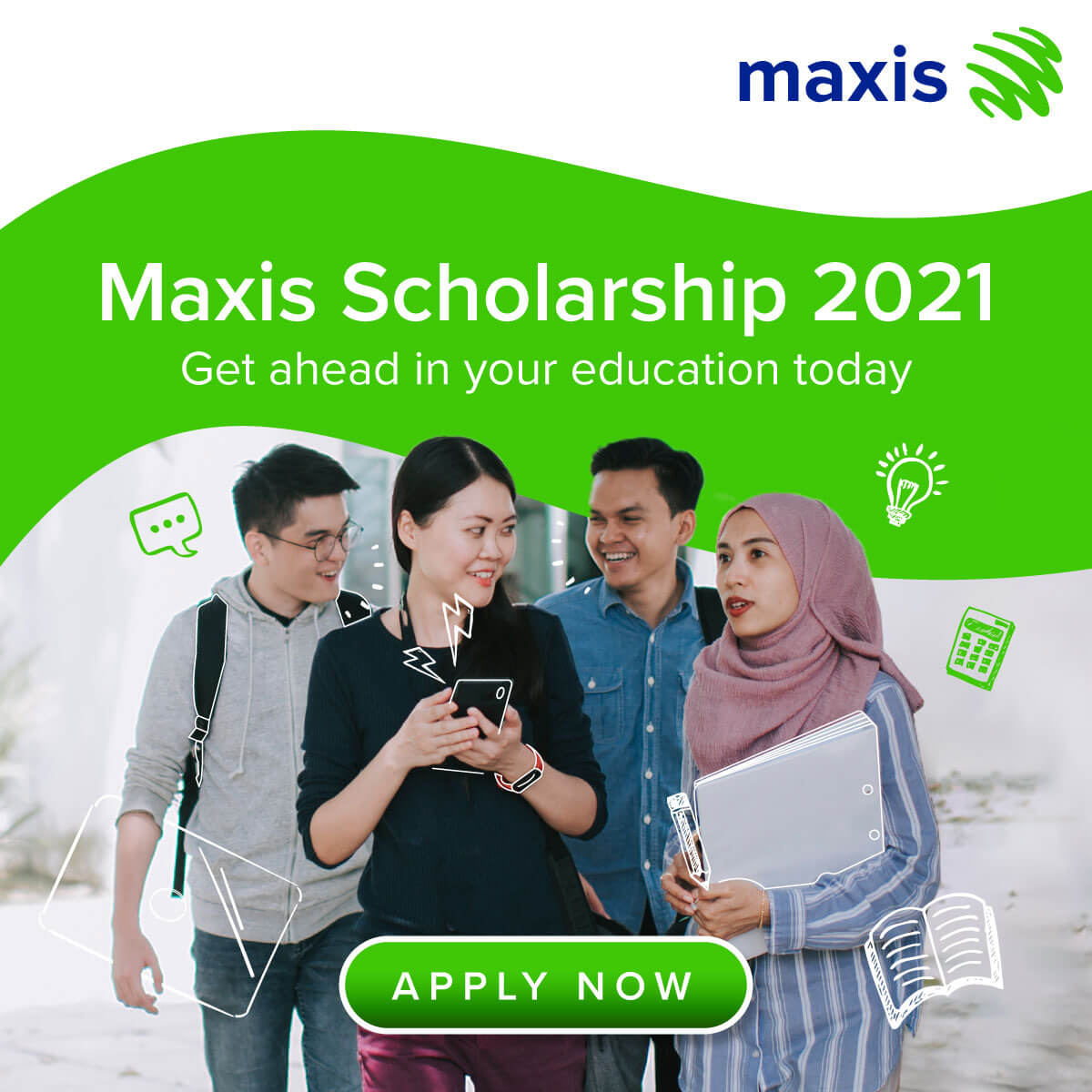 Scholarship programme with strong focus on Women, STEM, leadership and innovation
Winning scholars will receive financial assistance as well as internships and eventual job placements at Maxis
Programme part of Maxis' ambition to build talent and capabilities in an accelerating digital economy, and to enable the nation to Always Be Ahead in a changing world
Maxis is once again inviting bright young talent and women to submit their applications for this year's Maxis Scholarship Programme, which aims to develop strong Science, Technology Engineering & Mathematics (STEM) as well as leadership and innovation capabilities.
"Maxis' scholarship programme is part of our ambition to build the right skillsets, talent and capabilities for the nation in an accelerating digital economy. With new demands and opportunities arising for future leaders, we want to support them in their academic aspirations and enable top Malaysian talent and women to Always Be Ahead in a changing world. We had an amazing response from our programme that was launched last year, and we encourage tech-savvy and forward-thinking young leaders to once again submit their applications to get a head start," said Natalia Navin, Maxis' Chief Human Resource Officer.
The programme offers scholarships in three categories:
Maxis Women in Tech Scholarship: Enabling outstanding young women from all backgrounds to pursue their undergraduate studies in different tech fields.
Maxis Tech Scholarship: Shaping top talent who are passionate about technology and innovation to pursue their undergraduate studies in various fields of technologies.
Maxis Young Leaders Scholarship: Providing bright students a platform to propel them into a leadership trajectory, as well as champions of innovation and change.
Interested candidates are encouraged to check the eligibility criteria and find out how to apply at: https://bit.ly/MaxisScholarship21. The deadline for application is 24 Oct 2021.
Launched last year, the programme provides higher education opportunities to deserving and outstanding students at top Malaysian Qualifications Agency (MQA)-approved universities. Following the overwhelming response in submissions Last year, 15 individuals were awarded the scholarships following a rigorous selection process involving assessment, group activities and interviews.
Beyond financial support on living expenses, Maxis' scholars will also benefit from internship and job placements at Maxis to launch their career paths to the next level, addressing the growing need for a technology and innovation talent pool in the ICT and business sectors.
Maxis continues to invest in talent and innovation through vibrant programmes with a strong focus on tech to ensure its people are future-ready. Earlier this year, Maxis also launched its Graduate Programme to provide graduates the opportunity to immerse themselves in the new technology including data science and IoT, as well as Finance and Sales & Services.