Maxis delivers strong Q2 in line with convergence ambitions, stays focused on supporting the nation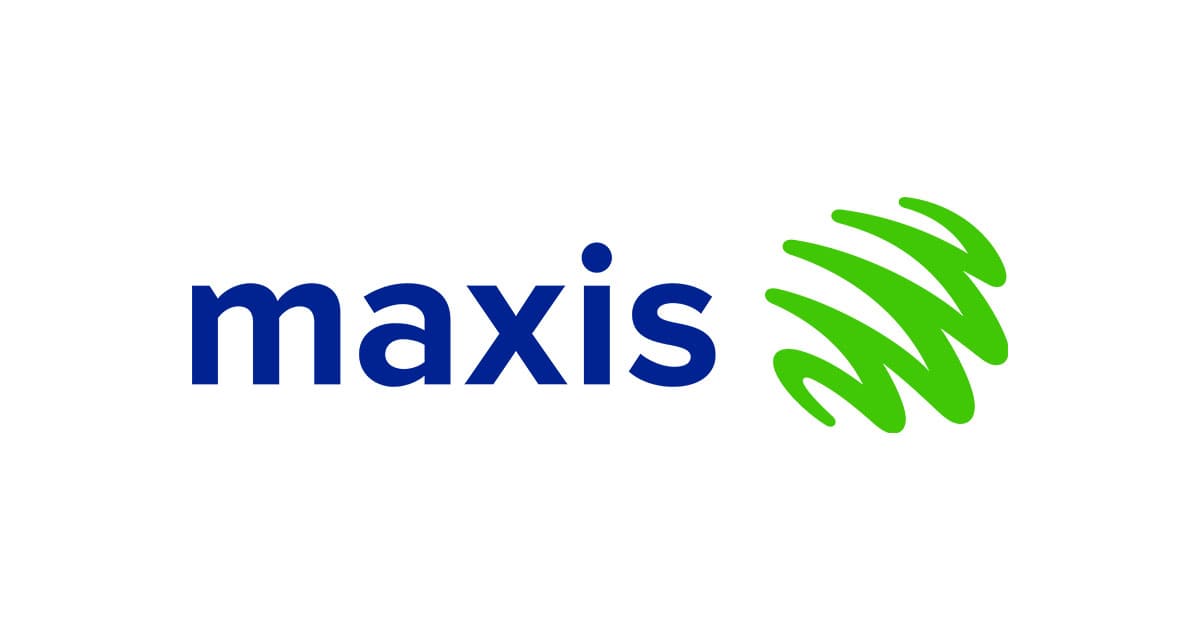 Service revenue up 3.1% yoy to RM1,988 million
Strong normalised EBITDA growth of 6.1% to RM1,011 million from Q2 2020
PAT grew 5.3% from Q2 2020 to RM360 million
Declares a 4 sen net per share dividend for the quarter
Maxis Berhad (Maxis) delivered another quarter of resilient performance on the back of its converged solutions strategy, while focusing on providing the best connectivity and support for communities in this challenging environment. For Q2 2021, the Company continued to see strength in its core mobile and home broadband businesses, driving solid service revenue as well as EBITDA and Profit After Tax (PAT) growth.
During the quarter, Maxis offered more innovative solutions for its customers, and saw solid growth in its Maxis Postpaid and Hotlink Postpaid subscriber base while keeping a strong prepaid to postpaid momentum with value-accretive Hotlink Postpaid take-up.
In the spirit of #KitaSapotKita, Maxis has been supporting the nation through this pandemic period by maintaining its robust network connectivity and helping students, SMEs, entrepreneurs and the B40 community. In Q2, Maxis distributed 3,300 food boxes for communities in five states, with plans to distribute more aid in the next six months. In support of the National Immunisation Programme, Maxis ensured uninterrupted connectivity at vaccination distribution centres through network capacity upgrades and deployment of Mobile Coverage Vehicles.
Maxis became an official partner to the Government's Jaringan Prihatin programme, offering subsidies for data and devices to enable better digital access for productivity activities. With education being an important pillar of its community initiatives, Maxis has also been ramping up digital activities including additional YouTube live sessions for eKelas, its flagship community programme, to encourage continued after school learning.
On the Enterprise front, Maxis has been supporting businesses, particularly SMEs in digitalisation. Through its role as a Technology Solutions Provider for the Government's SME digitalisation grant, over 12,700 SMEs have already taken up the grant, with Maxis guiding them through a digital onboarding experience. Maxis also continued to train women entrepreneurs from rural communities through its eKelas Usahawan programme. Meanwhile, it launched the UsahaWIRA programme to help SMEs and entrepreneurs accelerate business reactivation and build resilience for the future.
With more customers and businesses connecting to its network, Maxis' capex for the quarter stood at RM180 million to support the data traffic growth, as well as investment in Fibre and Enterprise growth. Maxis continued to fulfil its commitments to Jalinan Digital Negara (JENDELA), overachieving its H1 2021 targets while taking steps to increase its network capacity and upgrades to cater to the growing data consumption. On a blended basis, Maxis' customers used an average of 24.40GB a month, an increase of 15.8% year-on-year.
Throughout the quarter, Maxis continued to leverage its unique converged 4G network and digital solutions for an unmatched personalised experience in a highly competitive market. This has led to an all-time high customer satisfaction score of +64 points.
Comment by Gökhan Ogut, CEO, Maxis:
"We continue to support the nation by providing the best connectivity for Malaysians in these difficult times. While we are pleased with the strong performance that we have achieved for the quarter, we will remain focused on ensuring that our customers – from individuals, homes, and businesses – have access to the best solutions and services. We are committed to investing in Malaysia by driving greater digital adoption for businesses, expanding our network and building new capabilities and talent."
Q2 financial highlights year-on-year – Q2 2021 vs Q2 2020
Resilient service revenue at RM1,988 million with a healthy growth of 3.1% from the preceding year as converge strategy gains momentum and a higher contribution from Fibre and Postpaid businesses.
Normalised EBITDA showed strong growth of 6.1% to RM1,011 million due to higher revenue from Fibre and Mobile businesses.
Strong profit after tax (PAT) with a 5.3% YoY increase to RM360 million.
Healthy Postpaid revenue at RM1,002 million, a 2.2% increase since Q2 2020 and a 7.0% YoY growth of subscriber base, mainly for Maxis Postpaid and Hotlink Postpaid subscriber base. Monthly ARPU was healthy at RM81 although lower from RM85 in Q2 2020 due to the dilution effect from increased subscribers adopting Hotlink Postpaid.
Stable Prepaid revenue of RM685 million, easing 0.1% YoY as well as a 0.6% YoY decrease of subscribers. However, there is still consistent adoption of Hotlink Prepaid Unlimited despite a declining market, due to successful branding and omnichannel marketing which targets underserved markets be it B40, youth or foreign workers. Prepaid ARPU remained stable at RM38 for the quarter.
Achieved critical size and scale for home connectivity with 654k fibre and wireless subscribers, a strong growth of 28.5% YoY. Fibre revenue increased by 23.5% to RM163 million with an 18.5% increase in connections YoY. This was backed by strong adoption of Maxis Unlimited Postpaid & Fibre and higher-end plans, resulting in ARPU remaining firm at RM109. Home 4G Broadband saw an increased ARPU to RM114 and subscribers increased by 70.4% particularly in non-fibre coverage areas, leveraging Maxis 4G/LTE superior network.
Operating free cash flow (OFCF) at RM894 million mainly due to Universal Service Provision contribution payment.
Maxis and Hotlink apps continue to see increased adoption with 61% of postpaid primary account holders on the Maxis App, while 75% of prepaid mobile customers are using the Hotlink App.
A 4 sen interim dividend was declared for the quarter as productivity, collections and cash management initiatives are delivering as planned in the "new pandemic normal".
Key Highlights for Q2 2021
Continuing to add value for our customers
Enabling unlimited data across four mobile phone lines, the latest devices and home internet with the new Maxis Family Plan.
Hotlink continues to appeal to and serve a wide spectrum of Malaysians with its superior Maxis network, more affordable offerings, great rewards and is made easily available to the wider community.
Collaborated with content creators on #MenuaiKasih campaign to tell the stories of Kaamatan-Gawai festivities through mini-documentaries, video logs and interviews.
Solidifying leadership in converged solutions
Spearheading the end-to-end management of MSM Malaysia Holdings' nationwide network infrastructure.
The first cloud service provider in Malaysia to offer a comprehensive Backup-As-A-Service (BaaS) solution powered by Commvault.
Now an approved AWS Direct Connect Service Delivery Partner enabling Maxis to offer AWS Dedicated and Hosted Connections for its customers for greater flexibility and choice as well as enhancing the monitoring of the network link between Maxis and AWS.
Enabling SMEs to digitally transform their businesses
Pioneered Malaysia's first shoppable Raya film for SMEs to receive greater exposure and support.
Launched Digital Marketing Starter Kit, an all-in-one self-serve digital marketing platform to empower SMEs that are new to eCommerce and reach more customers online.
Expanding the list of solutions that Maxis can offer SMEs under the SME Digitalisation Grant with the recent addition of Maxis Digital Workspace solutions.
Continued commitment to building tech capabilities
Reinforced capabilities as a one stop, end-to-end cloud solutions provider, through the acqui-hire of Peering One Sdn Bhd for their pool of strong cloud professional specialists
Enhanced its Graduate programme to enable graduates to develop solid capabilities and hands-on experience in technology-focused fields including data science and IoT, which will help equip the future workforce of Malaysia with critical skills for the digital economy.