Maxis ramps up efforts beyond connectivity to support communities affected by floods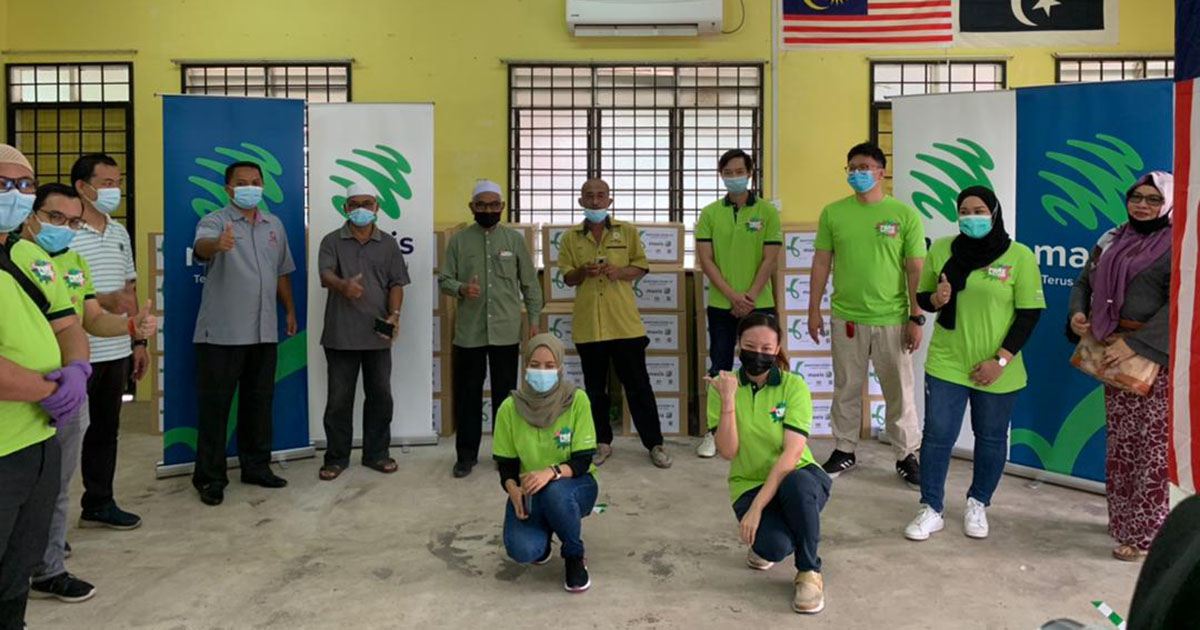 Network mitigation initiatives put in place to minimize outages through efforts such as raising of equipment platforms and deployment of gensets
1,000 food boxes allocated for East Coast flood victims in a coordinated effort with YKN
2,000 Hotlink Unlimited SIM packs will be provided to impacted families to help them stay connected
Maxis will be helping its affected dealers with cleaning up and repair efforts for their stores
In continuing its support for the nation particularly in difficult times, Maxis has undertaken a multi-pronged approach to help communities affected by the current floods. The priority was to ensure those affected could stay connected and have basic food supplies, as well as to help Maxis dealers to bounce back on their feet once the floods have subsided.
"Our hearts go out to the families impacted by not just the floods, but also the pandemic. These are unprecedented times indeed, and we want to ease their burden as much as possible. As a digital enabler, we recognise the critical need for connectivity. Rapid service restoration is crucial to help affected individuals and families stay connected, while emergency responders need all the support they can get. We will continue to monitor the situation and be on standby to mitigate any possible network disruptions and ensure high-risk areas remain connected. In the coming months, we also have plans to distribute more aid to other impacted regions in the country," said Gokhan Ogut, Chief Executive Officer, Maxis.
Network Mitigation Initiatives
Through experience of previous flood disasters, Maxis had already implemented mitigation initiatives in high-risk areas over the years. These include raising up equipment platforms and additional on-site gensets deployed to sites with potential prolonged power interruptions. In addition, Maxis also proactively conducts network health checks to ensure that all sites and gensets are in good condition and regularly maintained. Trained flood response personnel also utilised Maxis-owned boats to access flooded areas to ensure network restoration works can be undertaken quickly. Maxis also remained in close communication with critical bodies namely Malaysian Communications and Multimedia Commission (MCMC), the Malaysian Meteorological Department and utility power suppliers on power grid status, weather conditions and water levels in affected locations so they could spring into action when needed.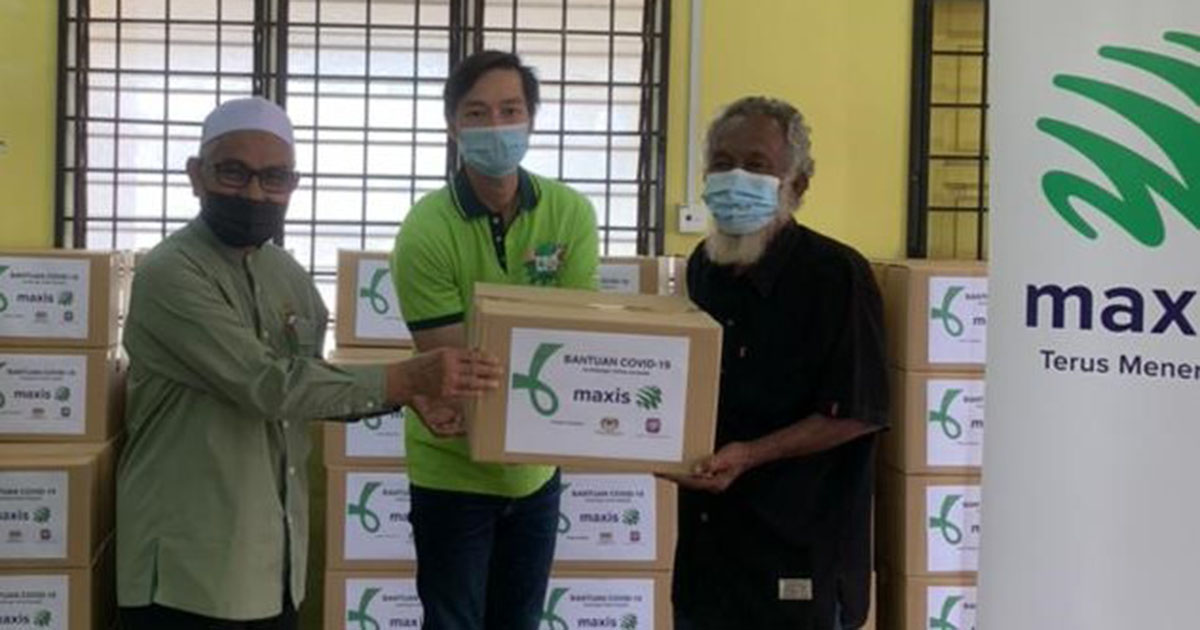 Distribution of Food Boxes
Families who were displaced during the floods are very much in need of basic food supplies as their incomes have been affected or shops are inaccessible due to their remote locations. As such, Maxis is distributing 1,000 food boxes in phases to communities in Mentakab, Maran, Indera Mahkota, Temerloh, Pekan, Kuala Lipis, Dungun, and Gua Musang. The food box distribution is being coordinated in collaboration with Yayasan Kebajikan Negara (YKN), and it is part of Maxis' contribution of RM500,000 to YKN in December 2020 for communities impacted by the pandemic as well as flood-stricken areas. The contribution to YKN is part of the RM1 million pledged by Maxis via the GLC/GLIC Disaster Response Network (GDRN) in the recently launched "To Malaysia, With Love" initiative driven by MCMC.
SIM Packs for Families to Stay Connected
Maxis will be distributing 2,000 Hotlink Unlimited SIM packs to families from impacted communities. This will include top-up tickets to provide added peace of mind in staying connected with loved ones during this difficult time.
Helping Maxis Dealers Regain Footing
Several Maxis dealers were affected by the monsoon as flood waters damaged their stores. To help them reopen their stores, Maxis will be supporting them in cleaning up, minor repairs and refurbishment of point of sale materials.