Maxis records strong Q3 performance, gains momentum towards convergence ambition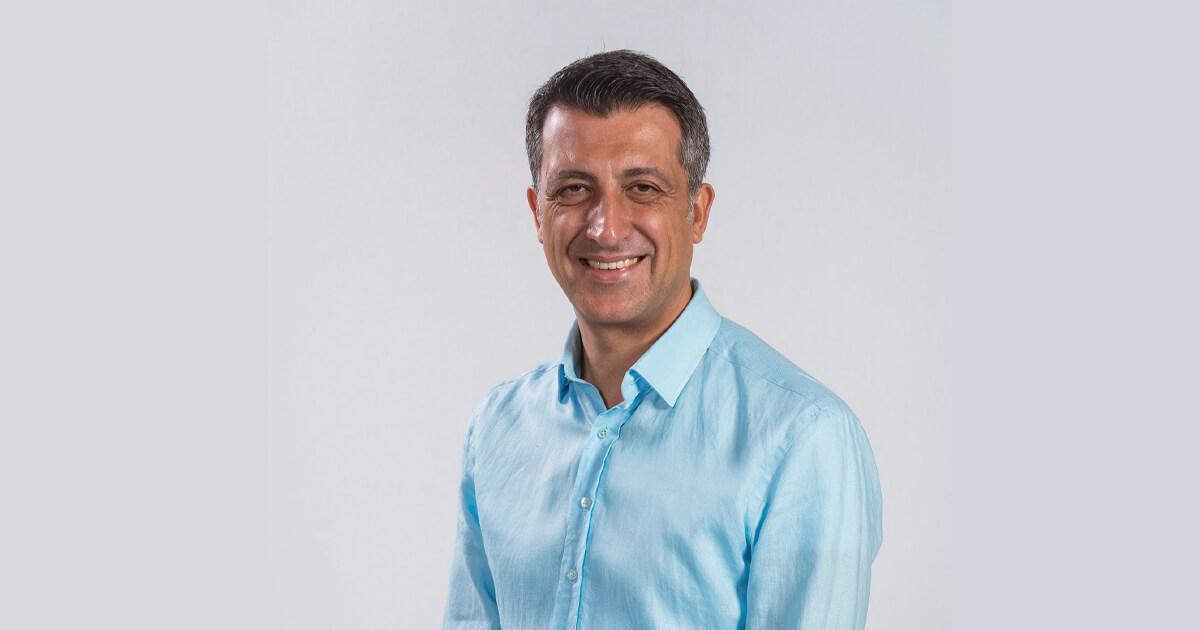 Despite COVID-19, stable service revenue (excluding wholesale) versus Q3 last year at RM1.93 billion, driven by growth in core mobile business and home fibre segment
Strong profit after tax at RM364 million for the quarter
Continued to lead in postpaid, with 3.5 million users, an increase of 6.8% year-on-year
Strong momentum in fibre with 424k subscribers, up 23.3% year-on-year
Declared a prudent distribution of third interim dividend of 4 sen net per share
Maxis Berhad (Maxis) announced today that the Company delivered a strong performance for the third quarter ended 30 September 2020. Despite the unprecedented times, Maxis continued to register stable Service Revenue, strong Profit After Tax (PAT) with a healthy normalised EBITDA, while maintaining a high EBITDA margin. Its core mobile business remained resilient, leading the market with positive uptake for its attractive Hotlink Prepaid Unlimited and MaxisONE plans. On the fibre front, the Company posted another quarter of solid growth, registering strong adoption of its MaxisONE Prime converged plan.

Meanwhile, Maxis continued to see the surge in data consumption arising from the impact of COVID-19 and Work From Home practices, as well as the extended redemption period of free 1GB per day Productivity Internet offering. On a blended basis, Maxis customers used an average of 19.49GB a month, an increase of 28.6% year-on-year. To ensure the best network experience, the Company accelerated its capacity build to support the data traffic, as well as Home Fibre and Enterprise business growth. In this demanding environment of increasing data usage, Maxis retained its network superiority among its peers based on a crowd-sourced report, particularly for videos, gaming and download speed experience.

Overall, Maxis' Q3 2020 performance reflects the Company's positive momentum of its convergence strategy, while navigating the challenges brought by COVID-19. Maxis remains focused on its purpose to bring together the best of technologies to help people, businesses and the nation to Always Be Ahead in a changing world.

Comment by Gökhan Ogut, CEO, Maxis:

"We delivered another quarter of strong performance, driven by our agility in adapting to a rapidly changing and challenging environment. Keeping our employees, customers and the communities safe continue to be a priority while we focus on providing reliable connectivity and an unmatched personalised experience. For enterprises, we are committed to developing innovative solutions and being a key partner in helping them achieve their digital ambitions. We are doubling down on our convergence, fibre and Enterprise strategy to continue to create value for our stakeholders."
Q3 financial highlights Year-on-Year – Q3 2020 vs Q3 2019
Stable underlying service revenue (excluding wholesale) at RM1,930 million, up 0.5% from Q3 2019, driven by growth in core mobile business and fibre segment.


Continued to lead in postpaid as subscriber base increased by 6.8% to 3.5 million users, largely a result of strong prepaid-to-postpaid migration as customers step up for higher value tiers especially Hotlink Postpaid. Postpaid revenue was lower by 2.3% at RM956 million. Postpaid ARPU decreased from RM90 to RM84 per month, as a result of reduced Mobile Termination Rate (MTR), COVID-19 impact on international roaming and the dilution from increasing Hotlink Postpaid entry level subscribers.


Prepaid remained competitive with a stable ARPU at RM40 per month, despite the MTR reduction since January 2020. The segment's revenue declined by 9.7% to RM717 million, while subscription base was slightly down by 6.6% to 5.9 million. This was due to continued SIM consolidation and successful conversion of customers onto the Hotlink entry point postpaid service.

Strong growth in fibre, with 23.3% increase in fibre connections yoy, bringing the total to 424k. As most of the subscriptions were of the lower tier, Maxis experienced a slight decrease in ARPU to RM104 per month from RM108 per month in Q3 2019.


Normalised EBITDA remained healthy, with a slight decrease by 4.1% to RM924 million from RM964 million in Q3 2019. Meanwhile, Normalised EBITDA margin on service revenue was 47.6% against 49.7% in Q3 2019.


Strong normalised profit after tax (PAT) of RM364 million, up 0.8% from Q3 2019 on the back of resilient EBITDA and lower operating expenses.


Operating free cash flow was RM745 million for the quarter compared to RM1,066 million in Q3 the preceding year, mainly due to two Universal Service Provision ("USP") payments made to MCMC to support connectivity for rural communities and underserved areas, as well as increased investments in network and working capital management improvements.


Strengthened commitment to delivering the best technologies and network (mobile and fixed) with RM319 million in capex, an increase of 31.8% from Q3 2019. The investments focused on enhancing Maxis' network performance and additional capacity to support data traffic growth.


Increased adoption of digital services. With increasingly digital lifestyles, the Maxis and Hotlink apps continued to show strong adoption, as more and more customers opt for convenience, rewards, and ease of transactions. As at Q3 2020, 74% of our prepaid mobile Internet customers are now using the Hotlink App against 61% last year, while 57% of our postpaid primary account holders are on the Maxis App, compared to 46% in the same period last year.


A dividend of 4 sen net per share was declared for the quarter. The prudent distribution during this challenging time will allow Maxis to continue their commitment to consumers, businesses, and communities and at the same time preserve cash and ensure protection of the core business.


Key highlights for Q3 2020

Supporting the people and businesses in Malaysia in challenging times:


Collectively as an industry, Maxis enhanced connectivity support for the rakyat's work and learning needs by extending access to the daily free 1GB Productivity Internet offer to 24 hours, until 31 December 2020.



Enabling our customers to Always Be Ahead in a changing world:


In conjunction with its 25th Anniversary, Maxis launched new brand purpose to bring the best of technologies to help people, businesses and the nation to 'Always Be Ahead' in a changing world. Maxis organised initiatives to provide fundamental skills for digital adoption and acceleration in communities across the country and had special offers for customers.


Accelerating data analytics capabilities by adopting Google Cloud, enabling Maxis to deliver more unmatched personalised experiences and services to customers.


Launched three new scholarships to support bright and deserving young Malaysians to realize their potential in technology and innovation - Maxis Women in Tech Undergraduate 2020 Scholarship, Maxis Tech Undergraduate 2020 Scholarship and the Maxis Young Leaders Undergraduate 2020 Scholarship.



Continued support for the nation's digital agenda:


Supporting the nation's JENDELA action plan and aspirations, by working with industry players to further expand 4G coverage and elevate quality of experience for all, in preparation for a steady transition into 5G deployment.


Selected as Penang's Trusted Technology Partner to set up an IoT Innovation Lab and support Penang's Smart State ambitions with best in class IoT solutions as well as the sharing of resources and knowledge.


Commenced a year-long collaboration with Malaysia Digital Economy Corporation (MDEC) to promote corporate innovation among businesses in Malaysia through coaching, leveraging market access, and events, to spur the country's digital economy.



A strong partner to SMEs and enterprises to accelerate their digital aspirations:


Encouraging enterprises to re-evaluate their digital transformation strategies through the Retransformation campaign, underlining Maxis' commitment to ensuring businesses are always ahead in a changing world.


Identified as a Technology Solutions Provider (TSP) by MDEC, to offer the widest range of connectivity and digital solutions for SMEs under the SME Digitalisation Grant. Concurrently, Maxis partnered with Bank Simpanan Nasional (BSN) for a simpler, more efficient, and convenient application for SMEs to help with quick business reactivation.


Developed the Maxis Business Digital Readiness Index, an online, interactive tool that helps businesses assess themselves and explore the right technology solutions to equip them to improve their efficiency, productivity and profitability.


Launched Usage-Based Internet, Malaysia's first pay-per-use Direct Internet Access so that businesses have the flexibility to maximise productivity and cost-efficiency without compromising on the quality of their network.