Maxis Kongsi Home Project Turns CNY eShopping Into eGiving

According to e-commerce insights publisher eCommerceMILO, there are approximately 7 million online shoppers in Malaysia. Which is why this Chinese New Year, Maxis Kongsi Home Project has teamed up with Malaysia's top online shopping destinations and EPIC Homes to create an innovative new way to crowdfund homes for families without a safe place to live.
To Kongsi-a-Home, online shoppers simply visit partners Lazada, Zalora, Gem Five, Rakuten and Happy Fresh from now until March 31 2016. Look for products with the Maxis Kongsi Home logo to add that to their shopping carts. Each purchase will donate RM8 worth of building materials to community home-building projects by EPIC Homes. (see some of EPIC Home's past building projects here https://www.epichome.org/portfolios )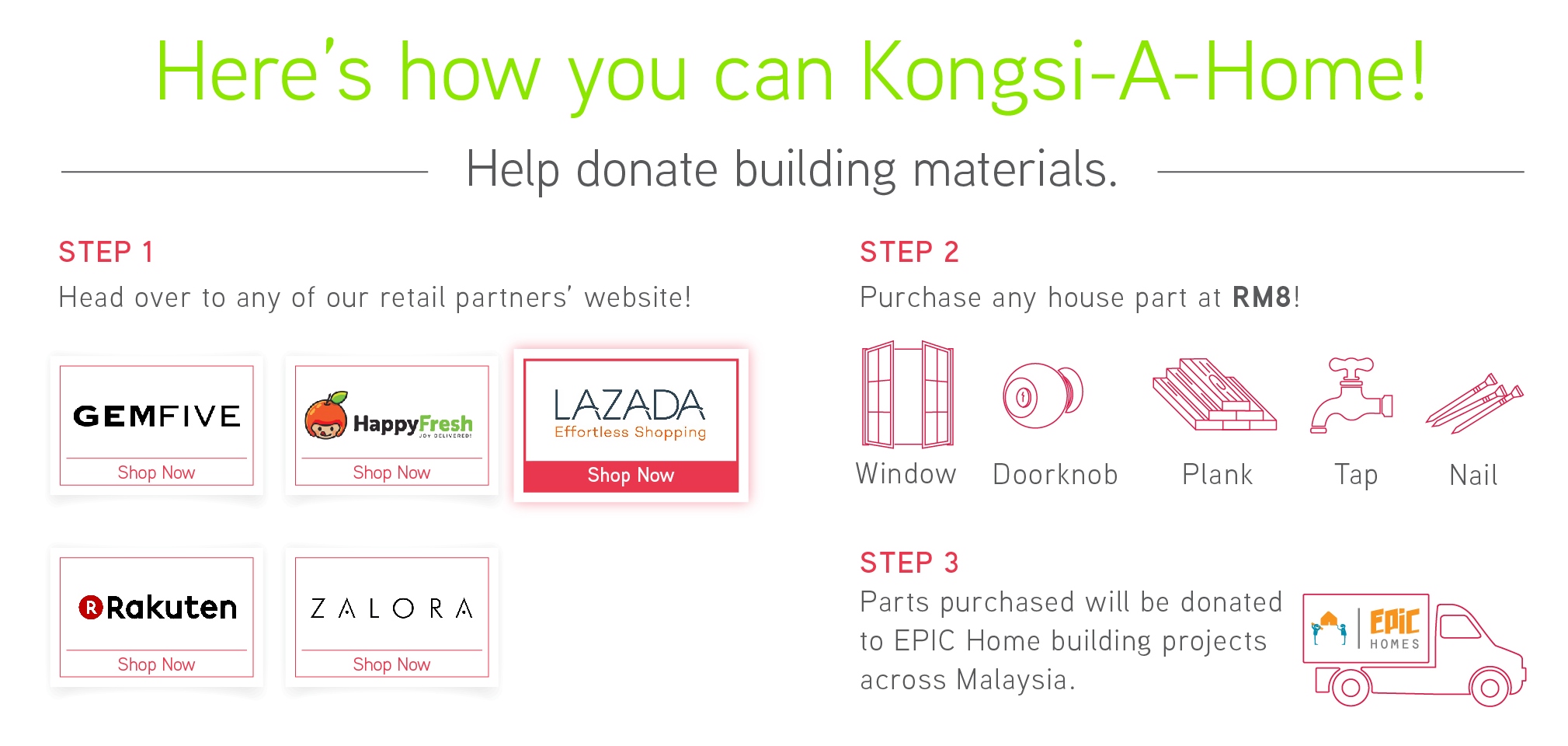 "Some people think homelessness is one of those problems too big for any one of us to solve. However we at Maxis believe the Internet makes it easier for us to join forces and start making a difference. Imagine: if just 5% of Malaysia's 7 million online shoppers donated RM8 via the Kongsi Home Project, we'd be able to crowdfund enough building materials to build new homes for 50 families. If Chinese New Year is about family, then the Kongsi Home project is a good reminder to always think about other less fortunate Malaysians as our family too," said Sulin Lau, Maxis Head of Marketing Services.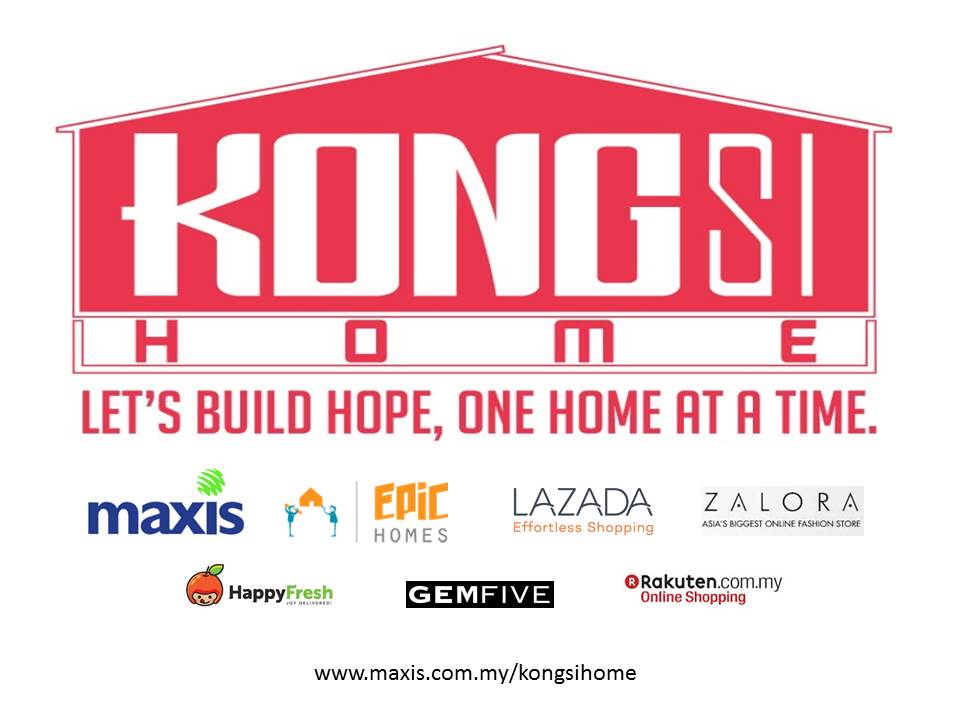 "This is a great step towards creating awareness amongst the urban communities, about the needs, the culture and lifestyles of those in the rural areas. When we're able to achieve building homes for every single family in our country, you'll know that your little action was part of something big. And I believe that would also change your life," said John-son Oei, CEO/Founder, EPIC Homes.
To learn more about Maxis Kongsi Home project and how you can donate or volunteer as a home-builder, check out our video here https://www.youtube.com/watch?v=IlGdQ01JiyI or visit www.maxis.com.my/kongsihome for more info.