Hotlink Launches Free '8GB/Month For Life'

Hot on the heels of Maxis' recent announcement of its upgraded MaxisONE plan for postpaid customers, Hotlink is now giving its increasingly Internet-hungry prepaid users a good reason to celebrate.
The Hotlink FAST prepaid plan is now giving its customers FREE 2GB of 4G Internet every WEEK for LIFE. That's 8GB/month of non-stop weekend streaming, surfing and sharing. No minimum spend or minimum reload required. All they need to do is just keep their account active.

Current Hotlink FAST users will be automatically upgraded with this new feature. To encourage more prepaid users to start trying Hotlink's superior 4G network, Hotlink will make the FREE 8GB/month at weekends feature permanent "for LIFE" for any customer on the new Hotlink FAST.

For non-weekend Internet, both 3G and 4G users can enjoy unbeatable FAST Internet deals like 5GB for RM48 a month, and the most affordable prepaid daily pass at RM3 for 1GB. And for all who can't live without their WhatsApp, LINE, WeChat or FB Messenger, there's also a Free Social Chat 24 hours a day every day.

"Our 3G and 4G prepaid users are Internet-hungry and they expect even more data for all their streaming, surfing and sharing on social media. Which is why we are constantly offering great deals and passes at great prices to keep them connected to what they love. And with 4G LTE phone prices falling as low as RM150 now, we also believe that 2016 is the year that most prepaid users will be getting their first 4G phone. Together with the explosion of streaming and sharing services on mobile, 4G data usage is set to explode in prepaid as it has done in postpaid, said Navin Manian, Maxis Head of Prepaid.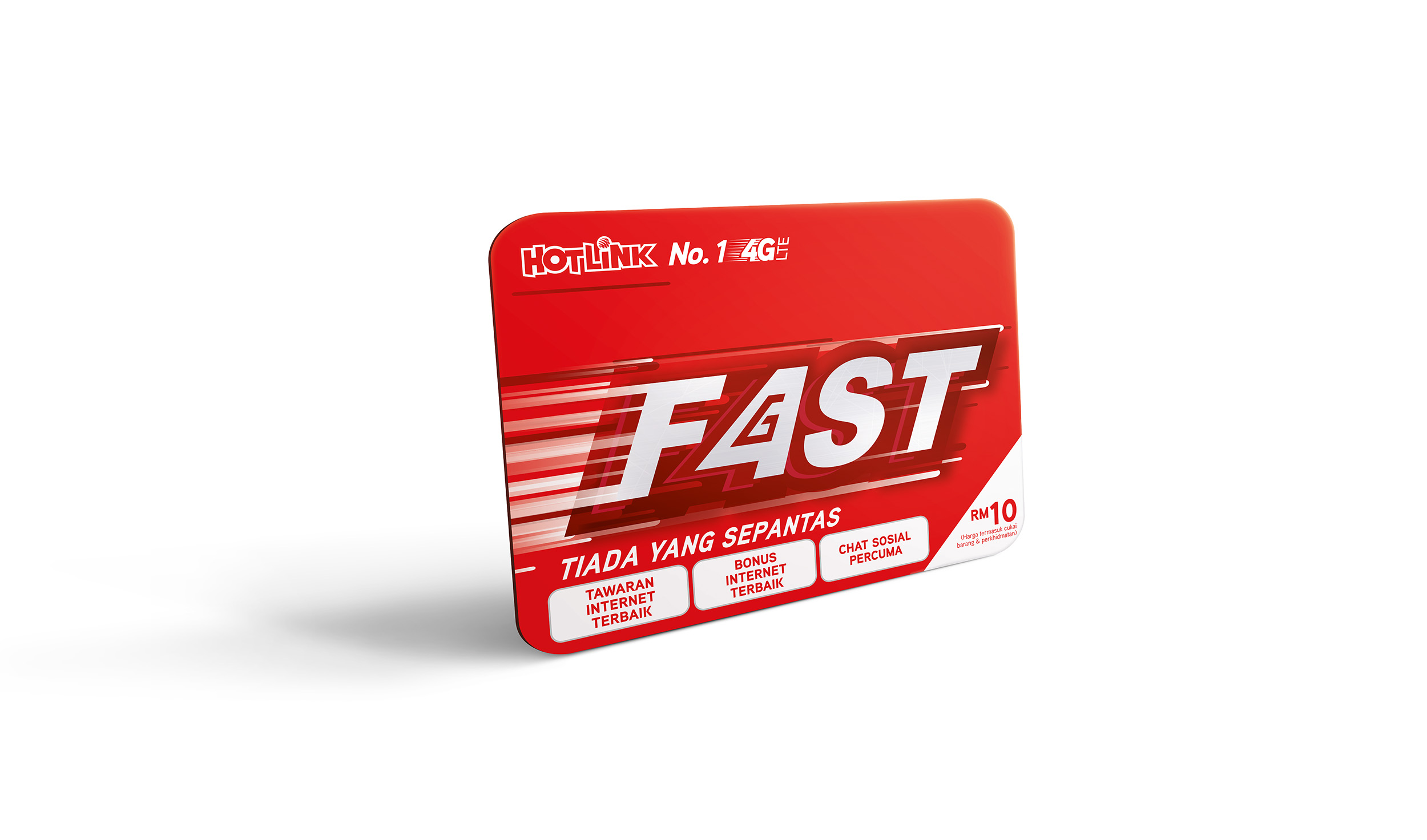 The new Hotlink FAST starter pack is priced at RM10 and comes with 300MB preloaded high speed Internet and RM5 preloaded airtime.
To get the new Hotlink FAST, customers just need to visit their nearest Hotlink Dealer or Maxis Centre. Existing Hotlink customers who wish to upgrade to the new Hotlink FAST plan can do so via the Hotlink RED App by going to 'More', select 'My Account' and select 'Change' next to 'Rateplan'. Alternatively, they can dial *100*6*1# from their mobile phones.

To learn more about the new Hotlink FAST, visit www.hotlink.com.my.