Maxis Delivers Steady Financials In Q1 2018

Highlights: Year-on-Year (yoy) - Q1 2018 Vs Q1 2017:
Normalised PAT stable at RM510 million on the back of solid EBITDA
Normalised EBITDA continued to be stable at RM1,020 million slightly lower from RM1,024 million a year ago. EBITDA margin (on service revenue) was high at 51.5% against 49.3% last year, reflecting positive results from cost optimisation initiatives
Service revenue was marginally lower at RM1,980 million from RM2,076 million a year ago due to intense competition, particularly in the prepaid market
Postpaid revenue grew 5.2% yoy to RM985 million from RM936 million last year, registering the highest shared line acquisition and increased average revenue per account (ARPA) through mobile and fixed offerings. This was supported by high monthly postpaid ARPU of RM92 and our flagship MaxisONE Plan (MOP) which continued to attract high-value subscribers. MOP registered 283k new additions yoy, bringing the total base to 2.0 million customers
Prepaid revenue softened to RM849 million from RM1,006 million last year due to lower subscription base. This was driven by aggressive price competition, continued SIM consolidation and migration to postpaid. We continued to sustain high Mobile Internet (MI) penetration of 73%, which supported our high prepaid ARPU of RM41 per month
Declared a first interim dividend of five sen per share
Stable Q1:
|   | Q1 2018 (RM'm) | Q1 2017 (RM'm) | YoY (%) |
| --- | --- | --- | --- |
| Service revenue | 1,980 | 2,076 | 4.6 |
| Normalised EBITDA | 1,020 | 1,024 | 0.4 |
| Normalised PAT | 510 | 510 | - |
| Capex | 107 | 162 | - |
Delivering Worry-Free Experience To Our Customers:
Blended data consumption almost doubled to 7.7GB from 4.3GB per month a year ago. This was supported by the increase in smartphone penetration which stood at 82% from 78% a year ago
Our No. 1 4G LTE network is the widest in the country with 92% population coverage. We continued to have the best data network – Maxis was voted Best Telco Provider for three years by Lowyat.NET Community Choice Awards Malaysia as well as Best LTE Network for four consecutive years
To ensure our customers continue to enjoy the best mobile streaming experience, we invested RM107 million for capex in Q1
Supporting Malaysian businesses to go digital, we have been developing smart solutions to amplify the power of the Internet in enabling new ways of working for our corporate and SME customers. Maxis' Internet of Things (IoT) offerings include mDrive, a fleet tracking solution which enables businesses to reduce cost and promotes safer driving habits within the fleet management of a company
Encouraging traction for Hotlink's new flagship products:

Hotlink RED that enables customers to have the freedom to experience the Internet the way they like it, without having to worry about time or usage restrictions
A first-of-its-kind postpaid plan in the market, Hotlink Postpaid Flex offers customers the best of both prepaid and postpaid in one plan, giving customers control and convenience on how they experience the Internet
Comment By Robert Nason, Chief Executive Officer, Maxis Berhad:
"We delivered a steady quarter with solid EBITDA and high EBITDA margin in a highly competitive market. Our focus remains on providing attractive products, great connectivity and worry-free experience to our customers. This will only get better as we progress with our ambition to be fully digital."To view Maxis' Q1 2018 financial results video release, please click here: https://youtu.be/l-rEKR_mfTQ
---
Popular Posts
collections

collections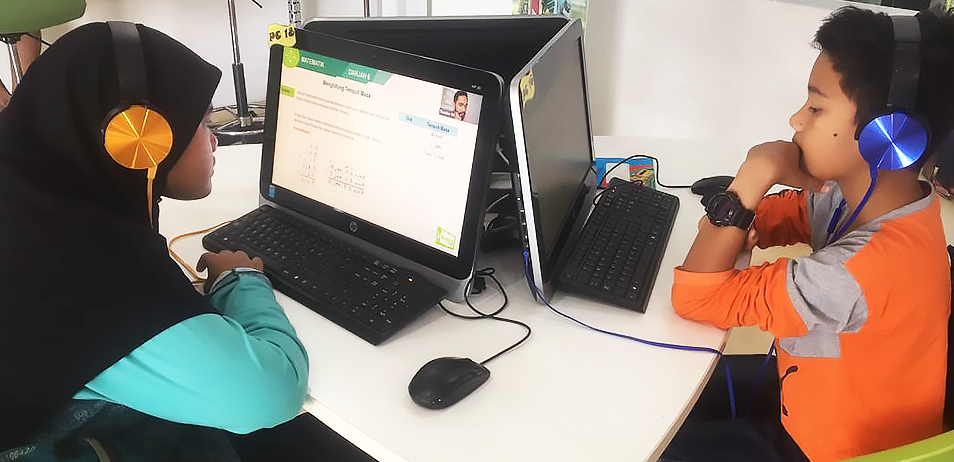 It was a bright and breezy Saturday morning at Kampung Quop, Kuching, Sarawak. Daphne Xandria with 19 of her Year 6 school friends were heading to the Pusat Internet to have their first experience learning about fractions with eCikgu.
collections

As the saying goes, 'smile, and the world will smile with you.' Hotlink and McDonald's Malaysia have teamed up to reward Malaysians…for simply smiling!