Upgrade To A 4G SIM Card And Be Part Of The Maxis 'RM1 Million 3G SIM Swap' Campaign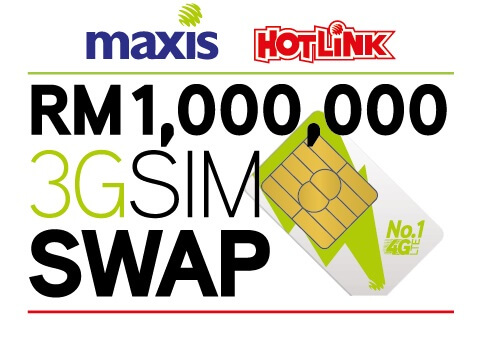 Maxis and Hotlink customers who upgrade their 3G SIM card to a 4G SIM card now be a part of a RM1 million giveaway campaign. To ensure customers enjoy the best 4G experience on their smartphones, Maxis has introduced the RM1 million 3G SIM Swap campaign, where it will reward a total of RM1 million in cash to Maxis and Hotlink customers who upgrade to a 4G SIM card. Beginning 25 April, customers who successfully complete their SIM swap will be automatically eligible to participate in the RM1 million giveaway campaign.
There will be three rounds throughout the campaign. Customers will be eligible to participate in all three rounds, as long as they haven't won. So, the earlier customers participate, the more opportunity they have to win.
The three rounds will take place on 3 May, 16 May and 21 May respectively.
Maxis continues to invest in its industry-leading 4G LTE network, which has been proven to provide the best coverage and speed for a fantastic Internet experience. It recently emerged as the overall winner with 4 stars rating, the highest rating standard in telco category in consistently delivering smooth high-definition (HD) video streaming across all 14 states, according to YouTube's Video Checkup. This tool provides YouTube users with a score of different telcos in a specific area based on YouTube playback quality.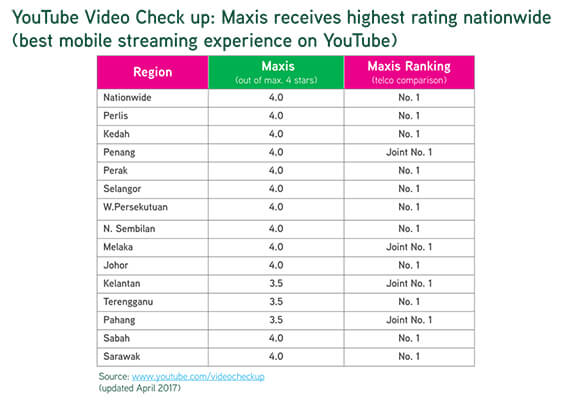 Maxis was also voted Best Telco Provider & LTE Network by Lowyat.NET Community Choice Awards Malaysia for two consecutive years, and Best Network in 2016 by MCMC Wireless & Wired Broadband Services.
"Most of our customers are already enjoying the best network experience with Maxis. However, there are still millions who have yet to upgrade to a 4G SIM card, but are already on 4G smartphones. Through this campaign, we want to help them fully experience the full capabilities of their smartphones by upgrading to a Maxis 4G SIM. Now, they can do all the things they love to do on their phones, faster and better on the No.1 4G network in the country," said Dushyan Vaithiyanathan, Maxis' Head of Consumer Business.
Customers can check if they are using an active Maxis 3G or 4G SIM card by dialing *100# or visiting their nearest Maxis Centre or participating dealer.
To participate in this exciting campaign, customers just need to:
Bring their active 3G SIM card to any Maxis Centre/participating Hotlink dealer to perform the SIM swap
Also bring proof of identity, e.g. their Identify Card or valid Passport, to prove that they are the rightful owner of the SIM card
Once their SIM swap is successfully completed, they will be automatically eligible to participate in the RM1 million giveaway
To learn more about the RM1 million 3G SIM Swap campaign, watch this video http://bit.ly/3G-SIM-Swap or visit www.maxis.com.my/4gnetwork
---
Popular Posts
collections

collections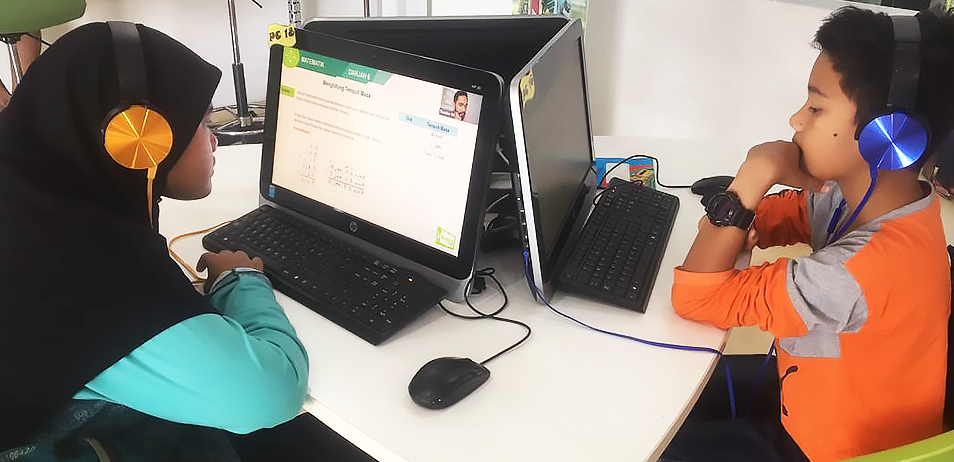 It was a bright and breezy Saturday morning at Kampung Quop, Kuching, Sarawak. Daphne Xandria with 19 of her Year 6 school friends were heading to the Pusat Internet to have their first experience learning about fractions with eCikgu.
collections

As the saying goes, 'smile, and the world will smile with you.' Hotlink and McDonald's Malaysia have teamed up to reward Malaysians…for simply smiling!