Maxis' 2013 Full Year Net Profit Rises To RM2.1 Billion
Steady revenue driven by data, enterprise and home
Enterprise Fixed segment showing potential with 18.2% year-on-year revenue growth
Giving the best internet experience with the widest 4G coverage footprint and device offerings
Delivering on dividend commitment; declared a fourth interim dividend of eight sen per share and proposed final dividend of eight sen per share bringing the total dividend for the full year 2013 to 40 sen per share
Maxis Berhad (Maxis) delivered stable revenue, stronger Earnings Before Interest, Tax, Depreciation and Amortisation (EBITDA) and EBITDA margin for the financial year ended 31 December 2013.

Maxis revenue grew 1.3% to RM9,084 million on the back of positive contributions across all business segments except Mobile segment. Excluding Career Transition Scheme (CTS) costs totalling RM143 million, content cost written-off of RM4 million and provision for contract obligations related to Home services of RM65 million, normalised EBITDA improved 3.7% to RM4,522 million and EBITDA Margin to 49.8%.

Excluding one-off items, normalised Profit After Tax (PAT) registered a 2.3% growth to RM2,097 million.

Enterprise Fixed segment, identified as Maxis' future growth driver posted a year-on-year (yoy) revenue growth of 18.2%. The Company sets its focus to significantly enhance its enterprise capabilities, offering new and innovative ways of working, such as cloud computing and managed services capabilities, targeting the small and medium enterprise (SME) market.

In terms of network investment, Maxis invested RM815 million in 2013 primarily to expand its 4G coverage footprint and population coverage nationwide. Just after a year of roll-out, Maxis continued to lead the market in having the widest 4G coverage footprint, covering 15% of the population. Maxis is the first operator in Malaysia to deploy 2x20Mhz 150Mbps LTE network, effectively doubling existing downlink speeds.

Maxis announced a fourth interim dividend of eight sen per share and proposed final dividend of eight sen per share bringing the total dividend for the full year 2013 to 40 sen per share and total dividend pay-out to shareholders to RM3 billion.

For the quarter under review, Maxis posted a revenue of RM2,224 million mainly due to decline in Mobile and International gateway segments. Excluding CTS costs totalling RM41 million, content cost written-off of RM4 million and provision for contract obligations related to Home services of RM65 million, normalised EBITDA for Q4 2013 stood at RM1,081 million with EBITDA Margin at 48.6%. PAT was RM466 million.

Chief Executive Officer Morten Lundal said, "2013 was not the easiest year for Maxis and yet we successfully delivered stable revenues with increased profit. 2014 will be a transformational year for Maxis. Looking ahead, it is clear where we need to go and what we need to do. Most importantly, we want to make sure that Maxis delivers the best Internet experience. So we will invest in network and IT, and design products and more services that maximise our customers' freedom to communicate. There will be many challenges and much excitement, and we are well positioned to take advantage of the many opportunities to deliver shareholders' value for the longer term."

---
Popular Posts
brochures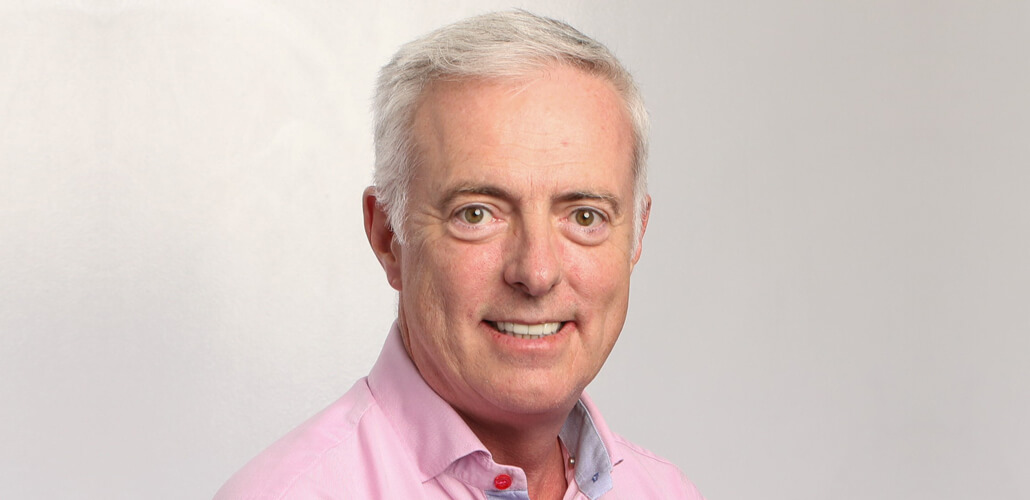 Software-defined networking isn't new but has gained traction lately. Here's why.
brochures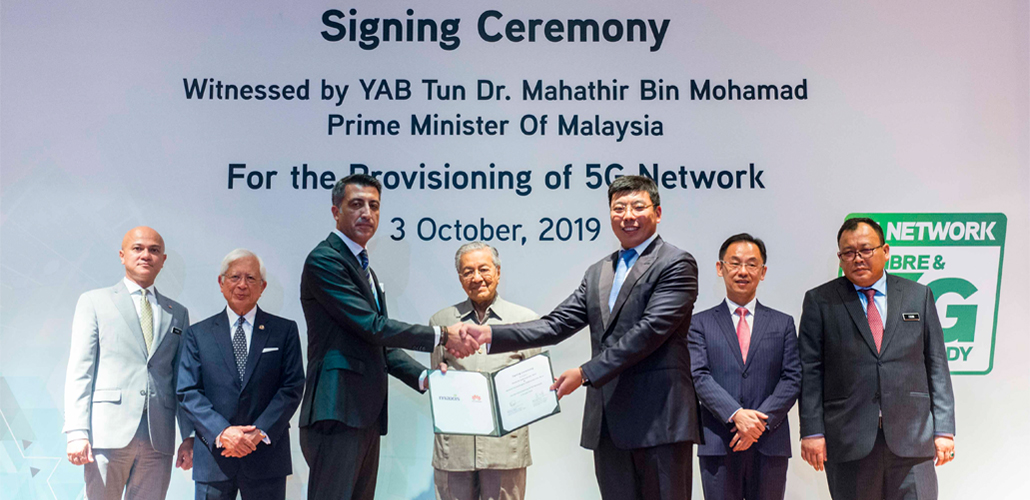 In a significant step towards superior connectivity for Malaysia, Maxis and Huawei Technologies Malaysia (Huawei) today signed an agreement for the provisioning of 5G network in the country. The signing ceremony was witnessed by Yang Amat Berhormat Tun Dr. Mahathir bin Mohamad, the Prime Minister of Malaysia at Yayasan Kepimpinan Perdana, Putrajaya.
brochures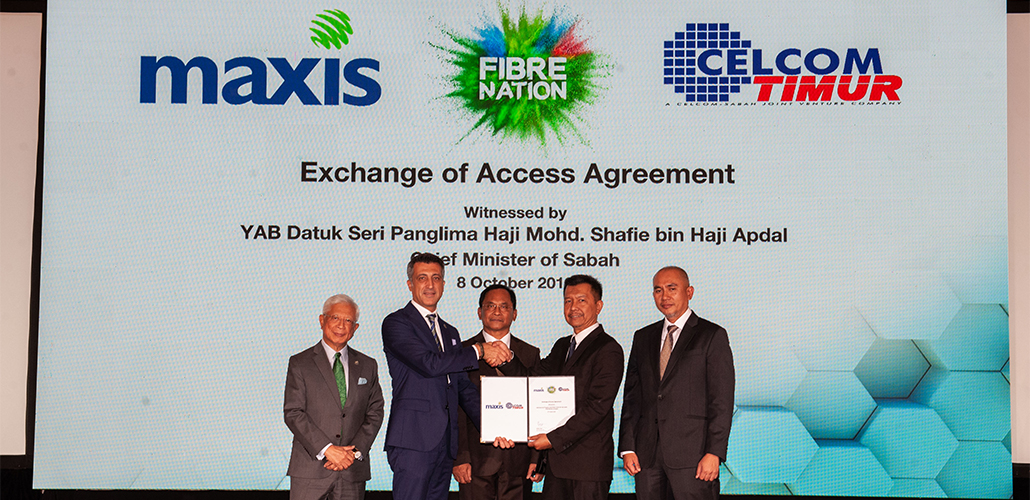 Maxis and Celcom Timur (Sabah) Sdn. Bhd. (CT Sabah) will collaborate to provide greater access to fibre connectivity to the people and businesses in Sabah through the provision of High Speed Broadband (HSBB) Network Services.