Activities & Prizes Galore At Hotlink Roadshow
Customers take part in games and activities, win exclusive prizes including Da Mouth & DJ Tenashar concert tickets and Samsung 4G devices
Sunway Pyramid was the main stop in Klang Valley of the nationwide Chinese New Year roadshow, which also made its way to Penang and Johor Bahru
Up to 6,000 Hotlink customers made their way to Sunway Pyramid from 7 to 9 February to take part in the excitement and festivities of Hotlink's roadshow in conjunction with Chinese New Year. This event was the main stop in Klang Valley in a nationwide roadshow, which made its way across the country to selected shopping malls and universities in the Klang Valley, Penang and Johor Bahru.

At Sunway Pyramid, customers took part in trivia contests and app-based challenges for a chance to win exclusive prizes, including tickets to the much anticipated Da Mouth & DJ Tenashar concert on 15 February. Up for grabs were also lucky draw prizes such as Samsung 4G devices as well as exclusive promotions for Hotlink 4G.

Maxis' Chinese New Year celebrations got underway on 13 January with the launch of Hotlink 4G, which enables its prepaid customers to experience even faster internet speeds on Malaysia's first and widest 4G network. Among the many customers who have enjoyed a more seamless internet experience with Hotlink 4G were Jessica Chee Jia Ying from Cheras. "When I load Facebook and Google, there is instant connectivity. I don't have to spend time waiting or buffering."

Anas Hariz Bin Mohamad Idris from Kuala Lumpur was instantly connected to Maxis' 4G network once he switched to Hotlink 4G. "I was using the 1GB Monthly Pass with my iPhone and got a pleasant surprise when the LTE service was provided automatically without me having to change my SIM card," Anas said.

Prasad A/L Shunmugam from Penang also enjoyed faster speeds on Hotlink 4G in his hometown. "Great speeds at Bukit Mertajam and main areas," Prasad said. "I hope Hotlink will expand its 4G coverage to Parit Buntar!"

For more details on Hotlink 4G, please visit www.hotlink.com.my

---
Popular Posts
collections

collections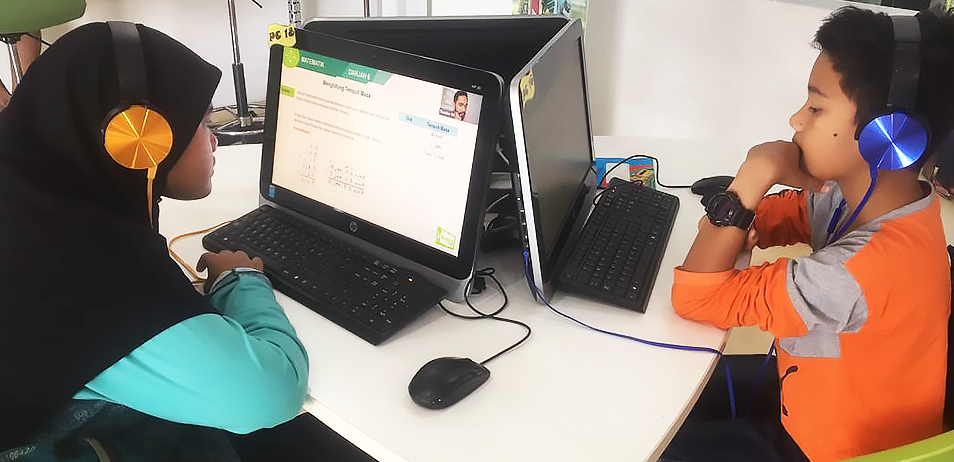 It was a bright and breezy Saturday morning at Kampung Quop, Kuching, Sarawak. Daphne Xandria with 19 of her Year 6 school friends were heading to the Pusat Internet to have their first experience learning about fractions with eCikgu.
collections

As the saying goes, 'smile, and the world will smile with you.' Hotlink and McDonald's Malaysia have teamed up to reward Malaysians…for simply smiling!