Be a Smart Roamer: International Roaming Tips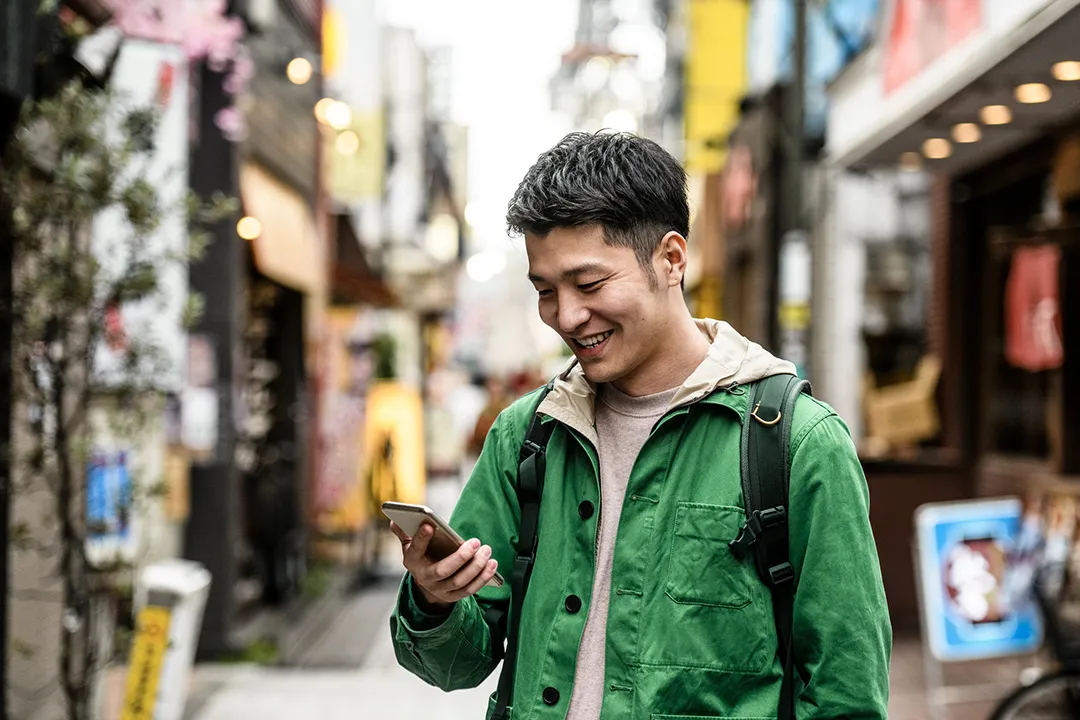 Are you tired of paying high roaming charges when you travel abroad? Do you want to stay connected with your friends and family without breaking the bank? If so, you need to be a smart roamer! 
---
What is International Roaming?
International roaming is a term that describes the ability of your phone to connect to different networks when you travel outside your home country or region. Roaming allows you to make and receive calls, send and receive texts, and use data services like browsing the web or streaming videos.
How does International Roaming work?

When you turn on your phone in a foreign country, it will automatically search for a network that has an agreement with your home operator. This is called a roaming partner. Once your phone finds a roaming partner, it will register with it and use its network to provide you with service. You don't have to do anything else, except pay attention to the roaming charges.
Roaming charges are the fees that your home operator charges you for using a roaming partner's network. These fees can vary depending on the country you're in, the type of service you use, and the plan you have. Roaming charges can be quite expensive, especially if you use a lot of data or make long calls. That's why it's important to check your roaming options before you travel and choose the best one for your needs.
How do International Roaming charges work?

Have you ever wondered why roaming charges are so high when you travel abroad? It's because your mobile network has to do an extra step to connect your call with a local operator in the country you're visiting. This extra step is costly for your mobile network, as they have to maintain agreements with operators in every country. Hence there's more charges for international roaming.
---
Things to Do Before Travelling

Check out these tips to make sure you have a smooth and hassle-free trip. 
Here are some things to do before you travel:
#1 - Activate your roaming service. 

You don't want to miss any important calls or messages while you're away, right? You can easily do this via the Maxis app or the Maxis Care portal. Just select the line or service that you want to use for roaming, tap on Service Details, tap on Value Added Services, and check if the Roaming box is checked. If it's not, just check it to switch on International Roaming. If you want to switch it off later, just uncheck the box. Simple as that!
If you're a principal line user, you can also help your share or supplementary users to activate roaming via the Maxis app. Just go to All Services and select the line that you want to enable roaming for, tap on Value Added Services, and check if the Roaming box is checked. Again, just check or uncheck the box to switch on or off International Roaming.
#2 - Choose a data package that suits your needs.

Depending on where you're going and how much data you need, you can find different options for data packages on the Maxis website. Just click Maxis Roaming page and see what's available for your destination country.
#3 - Turn off call forwarding and voicemail services. 

This will help you avoid any unwanted roaming charges while you're abroad. You can do this by dialing *100# and following the instructions on your phone.
#4 - Put your phone on airplane mode while in-flight, in transit or on a cruise. 

This will prevent your phone from connecting to any networks that might charge you extra fees. You can switch off airplane mode once you reach your destination.
#5 - Switch on your data only when you need it. 
To avoid using up your data package too quickly, you can switch on your data only when you want to use it. You can do this by going to Settings > Mobile Network > Data Roaming on your phone. Different phones may have different menus, so check your phone manual if you're not sure how to do this.
That's it! You're now ready to enjoy your trip without worrying about your phone bill. Have fun and stay safe!
---
Things to Do While You're Abroad

How to stay connected without breaking the bank? Well, don't worry, let's learn some tips on how to use your mobile data roaming smartly and save money.
#1 - Turn on your mobile data roaming only when you really need it.
Otherwise, you might end up using a lot of data without realising it. For example, some apps might run in the background and consume data even when you're not using them. So, it's better to switch off your data roaming when you're not using your phone or when you have access to WiFi.
#2 - Check out the awesome data roam passes that Maxis offers. 

Depending on where you're going and how long you're staying, you can choose the best pass for your needs. For example, if you're going for a short trip, you can get the 1-Day Unlimited Data pass that will be automatically activated for you (if applicable). This way, you don't have to worry about running out of data or getting charged extra. You can find out more about the data roam passes and the countries covered by Maxis for data roam passes.
#3 - Activate a long validity pass if you're going for a longer trip.

This pass will give you more data and more flexibility for a longer period of time. And the best part is, if you activate this pass on the same day as your auto activated 1-Day Unlimited Data pass, the charge for the 1-Day Unlimited Data pass will be waived. How cool is that?
#4 - Lastly, there are some things you should be aware of when using data roaming.

For instance, Maxis Data Roaming passes are not applicable for Maritime (cruise ship) and OnAir/Aeromobile (aircraft) usages. So, if you're on a cruise or a flight, you might want to avoid using your data roaming or else you'll be charged as pay-per-use. Also, if you're travelling near the border of two countries, your device might pick up the signal from another country's network if it's stronger than the one from your visiting country. If that happens, you'll get an SMS notification from Maxis. You can always switch back to your visiting country's network by doing a manual network selection on your device settings.

So, there you have it. Some handy tips on how to use your mobile data roaming wisely and enjoy your trip without any hassle.
---
Things to Do When You Are Back in Malaysia
Hey, just a quick reminder for you. If you turned off Call Forwarding and Voicemail before, don't forget to turn them back on when you need them. 
Also, if you're near the borders like Johor and such, you might want to turn off International Roaming service through Maxis app. This way, you can avoid unwanted charges and stay connected with your loved ones.