Save More on Postpaid Bills by Sharing a Plan With Your Family
As digital connectivity becomes increasingly integral to our daily lives, it has become a necessity to extend the convenience afforded by the internet to our loved ones. However, having a separate internet line altogether may not be the wisest choice from a financial standpoint.
Everyone knows that supporting a family isn't easy and you have to cut unnecessary costs wherever you can to reduce bills. This is where family postpaid plans come in. Modern families often have each member with an electronic device of their own to use depending on their age as it is the easiest way to stay connected with each other. So having your own family shared line is beneficial in the long run to cut down on internet bills.
In this article, we will explore the benefits and potential savings of sharing family postpaid plans.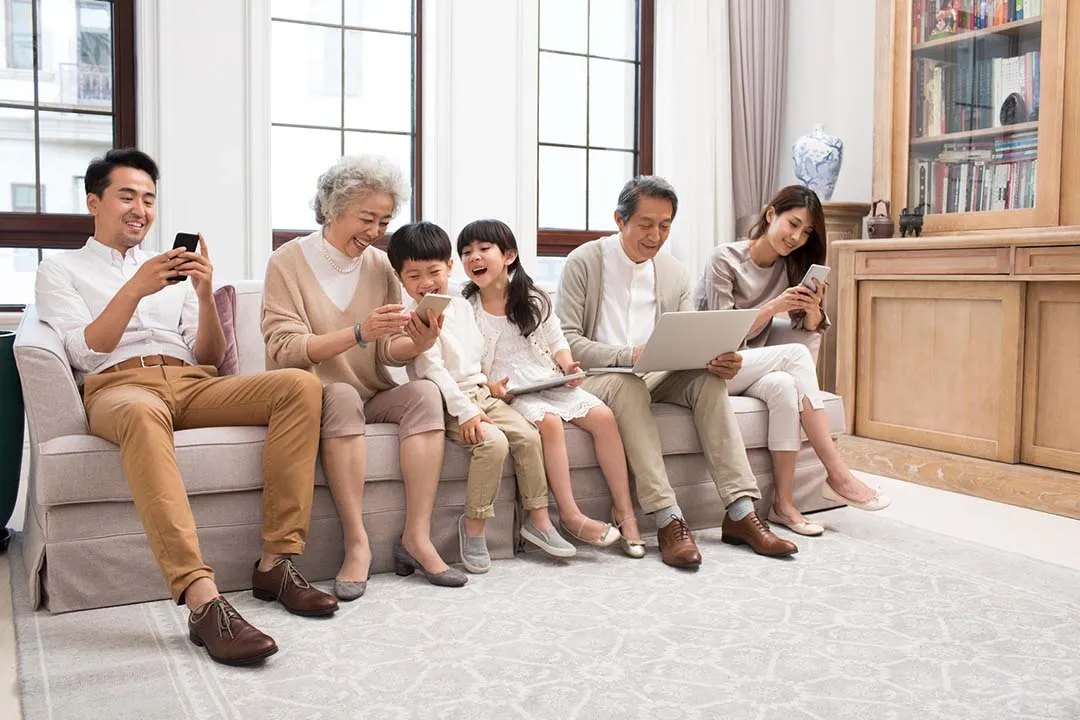 The Benefits of Sharing a Family Postpaid Plan
Imagine a world where each member of your family can stay connected over the internet with each other without worrying too much about the complexities (and expenses!) of managing individual plans. That's precisely what a family postpaid plan offers. It allows multiple users within a household to share the same mobile data plan, ensuring a seamless internet experience for all.

One of the most appealing things about family postpaid plans is the potential for great savings. Instead of having separate data plans for each family member, the internet costs can be consolidated into one bill. This would typically translate into lower monthly bills for everyone on the plan.

Furthermore, family postpaid plans today go beyond just sharing data. Some providers even offer added features like unlimited data, streaming services, gaming perks, and more. These features become accessible to all family members at a fraction of the cost compared to individual plans.
Tips for Sharing a Family Postpaid Plan

Sharing a family postpaid plan is the smart choice as it offers many benefits, including cost savings and seamless connectivity. To take the most out of your plan, here are some of our tips for signing up for postpaid plans for the family:
Choose the Correct Family Plan: Ensure that the plan you choose aligns with your family's data needs and usage patterns. For instance, unlimited data plans are perfect for families who are heavy internet users.
Set Data Usage Limits: Establish data usage limits or coordinate online activities (streaming or downloading) to prevent data congestion on the network.
Promos and Deals: Keep an eye out for the latest promotions and deals, such as Maxis Zerolution, which can further enhance your savings.
Celebrate Seamless Connectivity and Savings with Maxis Family Postpaid Plans
Indeed, sharing a plan with your family members is an intelligent choice as it offers not only greater savings but also seamless connectivity to enhance the digital experience for each family member. To that end, Maxis aims to continue offering a wide range of postpaid and mobile data plans ranging from shared family plans to our Unlimited Postpaid and Home Fibre Plan and more!
---
Start saving on your monthly postpaid bill today with Maxis. Sign up for our all-new Maxis Postpaid family plans and watch the savings come while enjoying fast internet connectivity. Don't miss out — make the switch now!