Exclusive monthly trade in offers
| Devices | Capacity | Trade-in Price (RM) |
| --- | --- | --- |
| Samsung Galaxy S22 5G | 8GB/128GB | 1,730 |
| Samsung Galaxy S22 5G | 8GB/256GB | 1,990 |
| Samsung Galaxy S22+ 5G | 8GB/256GB | 2,395 |
| Samsung Galaxy S22 Ultra 5G | 16GB/512GB | 3,280 |
| Samsung Galaxy Z Fold3 5G | 12GB/256GB | 2,795 |
| Samsung Galaxy Z Fold3 5G | 12GB/512GB | 2,960 |
| Samsung Galaxy Z Flip3 5G | 8GB/256GB | 1,715 |
| Model  | Capacity | Trade-in Price (RM) |
| --- | --- | --- |
| Samsung Galaxy S10e | 6GB/128GB | 148 |
| Samsung Galaxy S10e | 8GB/256GB | 148 |
| Samsung Galaxy S10 Lite | 8GB/128GB | 193 |
| Samsung Galaxy S10 Lite | 8GB/512GB | 209 |
| Samsung Galaxy S10 | 8GB/128GB | 176 |
| Samsung Galaxy S10 | 8GB/512GB | 180 |
| Samsung Galaxy S10 5G | 8GB/256GB | 201 |
| Samsung Galaxy S10 5G | 8GB/256GB | 201 |
| Samsung Galaxy S10 5G | 8GB/512GB | 217 |
| Samsung Galaxy S10 Plus | 8GB/128GB | 226 |
| Samsung Galaxy S10 Plus | 8GB/512GB | 242 |
| Samsung Galaxy S10 Plus | 12GB/1024GB | 262 |
| Samsung Galaxy S20 FE 4G | 6GB/128GB | 381 |
| Samsung Galaxy S20 FE 4G | 8GB/128GB | 381 |
| Samsung Galaxy S20 FE 4G | 8GB/256GB | 435 |
| Samsung Galaxy S20 FE 5G | 6GB/128GB | 414 |
| Samsung Galaxy S20 FE 5G | 8GB/128GB | 426 |
| Samsung Galaxy S20 FE 5G | 8GB/256GB | 472 |
| Samsung Galaxy S20 | 8GB/128GB | 336 |
| Samsung Galaxy S20 5G | 12GB/128GB | 381 |
| Samsung Galaxy S20+ | 8GB/128GB | 398 |
| Samsung Galaxy S20+ 5G | 12GB/128GB | 435 |
| Samsung Galaxy S20+ 5G | 12GB/256GB | 463 |
| Samsung Galaxy S20+ 5G | 12GB/512GB | 484 |
| Samsung Galaxy S20 Ultra | 8GB/128GB | 541 |
| Samsung Galaxy S20 Ultra | 12GB/128GB | 541 |
| Samsung Galaxy S20 Ultra | 16GB/512GB | 554 |
| Samsung Galaxy S20 Ultra 5G | 12GB/128GB | 541 |
| Samsung Galaxy S20 Ultra 5G | 12GB/256GB | 545 |
| Samsung Galaxy S20 Ultra 5G | 16GB/512GB | 570 |
| Samsung Galaxy S21 FE 5G | 6GB/128GB | 612 |
| Samsung Galaxy S21 FE 5G | 8GB/128GB | 635 |
| Samsung Galaxy S21 FE 5G | 8GB/256GB | 707 |
| Samsung Galaxy S21 5G | 8GB/128GB | 581 |
| Samsung Galaxy S21 5G | 8GB/256GB | 608 |
| Samsung Galaxy S21 Plus 5G | 8GB/128GB | 657 |
| Samsung Galaxy S21 Plus 5G | 8GB/256GB | 684 |
| Samsung Galaxy S21 Ultra 5G | 12GB/128GB | 815 |
| Samsung Galaxy S21 Ultra 5G | 12GB/256GB | 837 |
| Samsung Galaxy S21 Ultra 5G | 12GB/512GB | 914 |
| Samsung Galaxy S21 Ultra 5G | 16GB/512GB | 999 |
| Samsung Galaxy Note 10 Lite | 6GB/128GB | 148 |
| Samsung Galaxy Note 10 Lite | 8GB/128GB | 209 |
| Samsung Galaxy Note 10 | 8GB/256GB | 267 |
| Samsung Galaxy Note 10 5G | 12GB/256GB | 335 |
| Samsung Galaxy Note 10 Plus | 12GB/256GB | 299 |
| Samsung Galaxy Note 10 Plus | 12GB/512GB | 308 |
| Samsung Galaxy Note 10 Plus 5G | 12GB/256GB | 336 |
| Samsung Galaxy Note 10 Plus 5G | 12GB/512GB | 353 |
| Samsung Galaxy Note 20 | 8GB/256GB | 513 |
| Samsung Galaxy Note 20 5G | 8GB/128GB | 576 |
| Samsung Galaxy Note 20 5G | 8GB/256GB | 599 |
| Samsung Galaxy Note 20 Ultra | 8GB/256GB | 711 |
| Samsung Galaxy Note 20 Ultra | 8GB/512GB | 738 |
| Samsung Galaxy Note 20 Ultra 5G | 12GB/128GB | 788 |
| Samsung Galaxy Note 20 Ultra 5G | 12GB/256GB | 846 |
| Samsung Galaxy Note 20 Ultra 5G | 12GB/512GB | 1115 |
Limited quantities of the trade-in free gift available at selected Maxis stores.
The list above highlights our exclusive monthly promotion, but other models are accepted for trade-ins as well.
To find out the trade-in value of your phone, please download the Maxis Trade In app and follow the steps below.
Ready to trade in your phone? Here's how
Trade in now and enjoy greater savings on a brand-new device with Maxis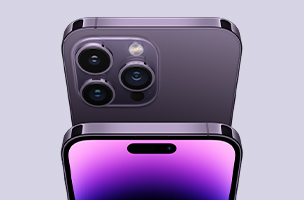 iPhone 14 Pro
Go Beyond with Pro.
Enjoy great savings with Maxis Trade In.
GET IT NOW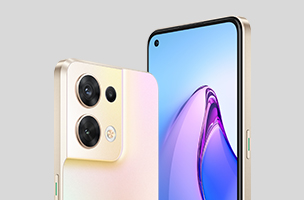 OPPO Reno8 5G
Get yours with Maxis Postpaid 98.
Save more with Maxis Trade In.
FIND OUT MORE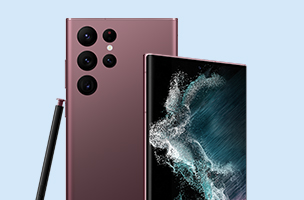 Samsung Galaxy S22
Ultra 5G
From RM115/mth on Zerolution.
Enjoy extra savings with Maxis Trade In.
FIND OUT MORE