Hotlink introduces all-new complete prepaid plan with upgraded internet passes & cashback vouchers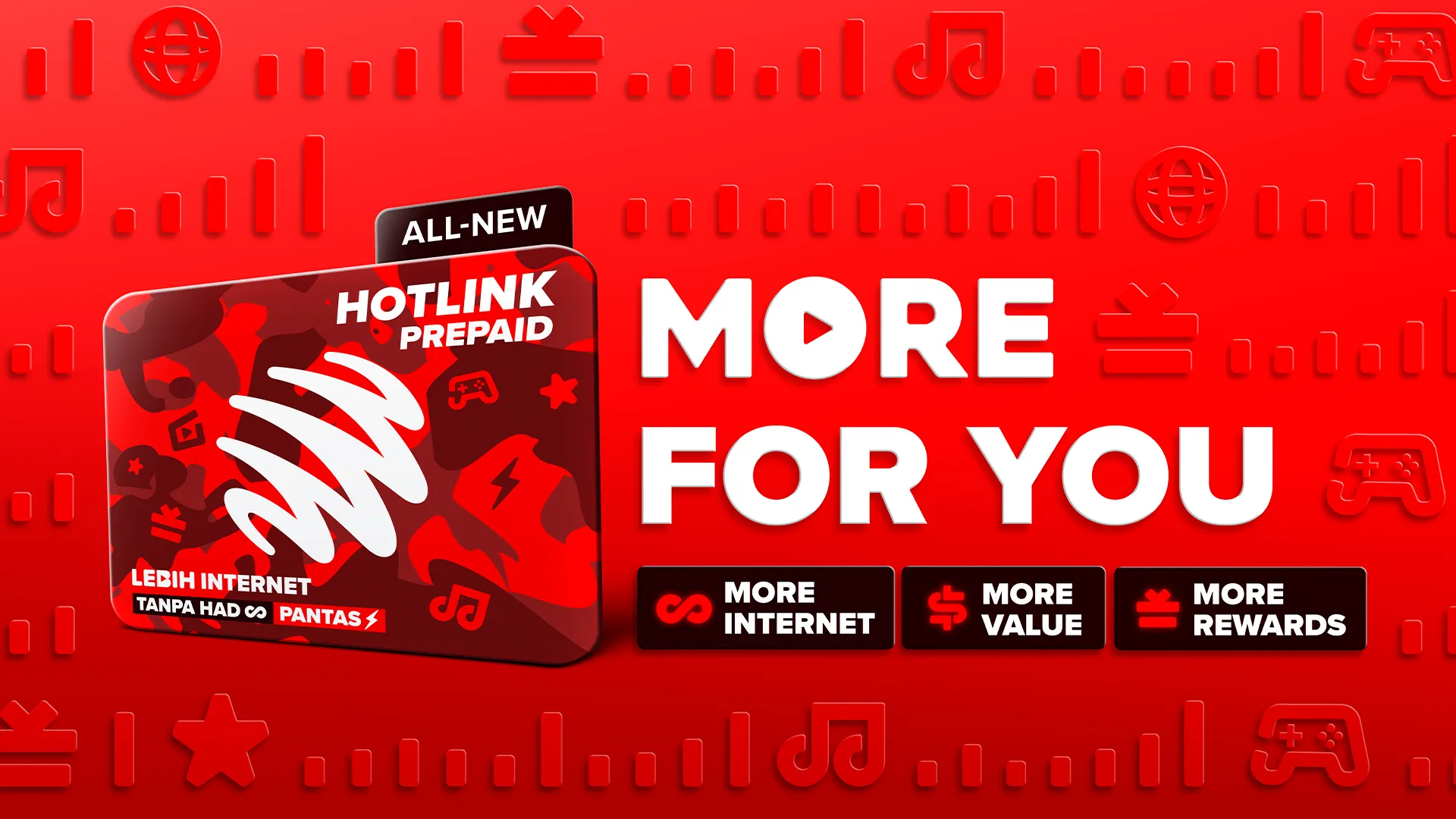 All-new plan offers more choices of internet passes, higher speeds and greater flexibility under one plan
20% cashback promo vouchers for youth on every purchase of internet passes
Exclusive deals, live sports access and free Mobile Legends: Bang Bang in-game items
Hotlink has introduced an all-new prepaid plan with upgraded internet passes, providing prepaid customers with even more value, choices and flexibility. The all-new Hotlink Prepaid Plan is an integration of the popular Hotlink Unlimited and Hotlink Pantas plans, paired with more choices of internet passes.
In conjunction with the launch, Hotlink is offering 20% cashback vouchers for youth on each purchase of the new internet passes. More details including terms and conditions are available on the Hotlink app.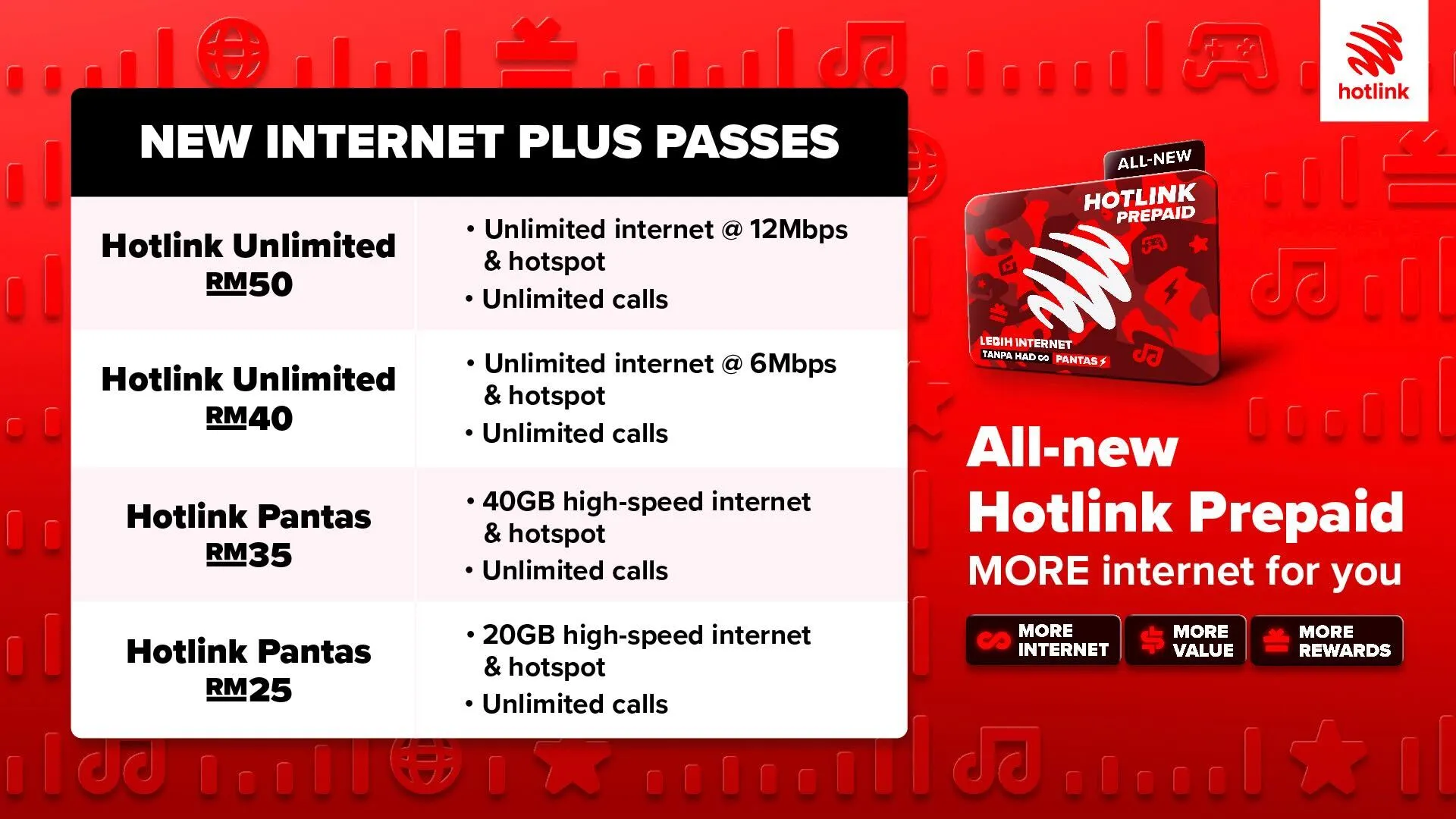 Our customers are using more and more data every day, and we are always looking to enhance our prepaid plans based on their needs and increasingly digital lifestyles. Our all-new plan essentially simplifies their journey while offering greater value - Rabiras Rajakrishnan, Head of Hotlink Consumer at Maxis.
Both the new Hotlink Unlimited RM50 and RM40 internet passes have increased internet speed to 12Mbps and 6Mbps respectively. Meanwhile, the Hotlink Pantas RM35 and RM25 passes now come with additional data.
In addition to more internet, Hotlink customers will continue to have free access to Premier League live games, free Mobile Legends: Bang Bang in-game items, attractive discounts on movie tickets and exclusive partner deals through Hotlink Rewards on the app.
Existing customers on other Hotlink plans are encouraged to switch to the new plan via Hotlink app. To find out more about the all-new Hotlink plan and exclusive rewards, visit: https://www.hotlink.com.my.