Maxis to launch attractive deals on widest range of 5G devices for customers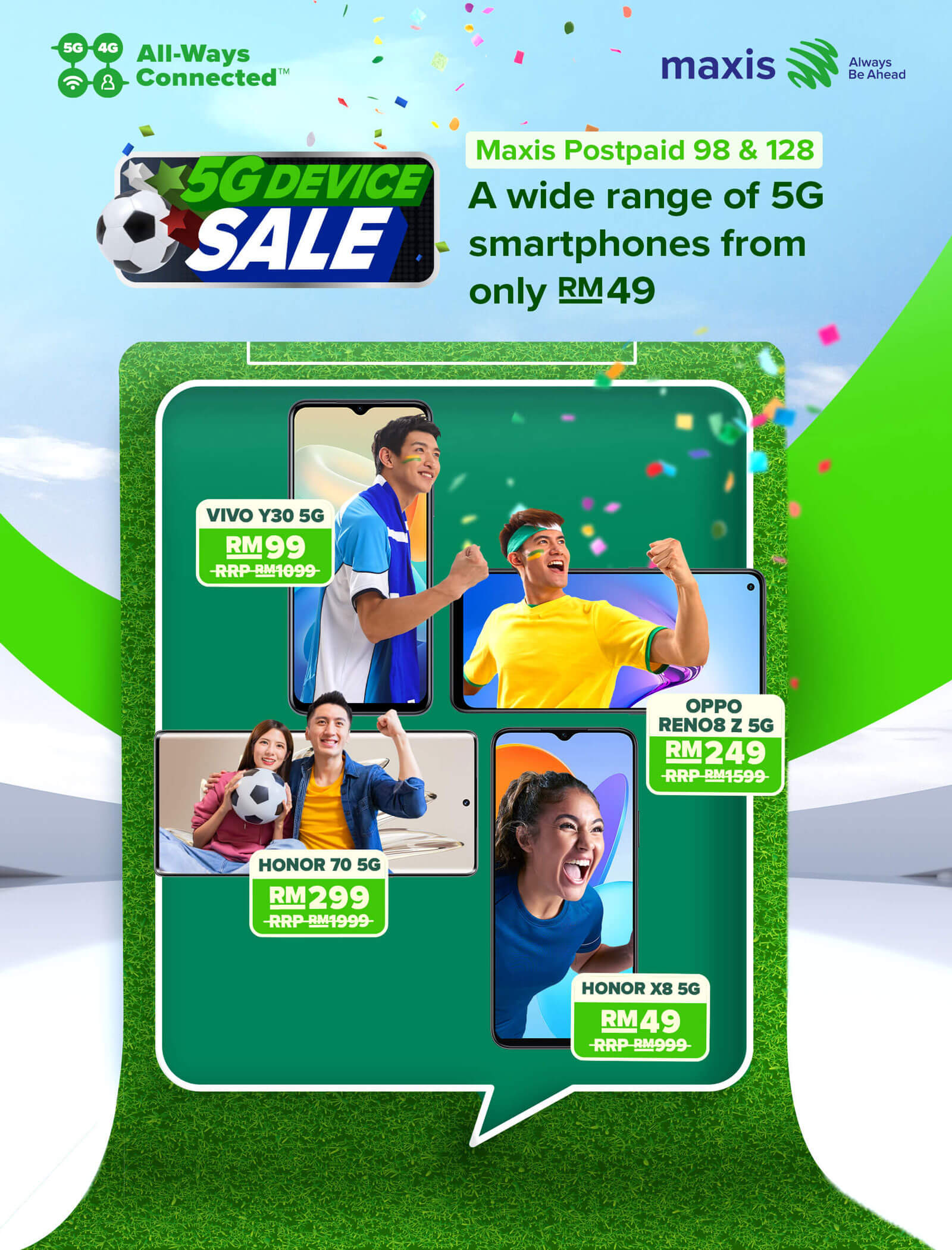 As part of its 5G Device Sale campaign, Maxis will be launching attractive deals on the widest range of 5G devices from just RM49. Starting from 4 November, Malaysians will be able to enjoy these offers with Maxis Postpaid plans, while Hotlink Postpaid customers can enjoy the most affordable 5G devices for free plus 40GB of high-speed internet when they subscribe with Hotlink Postpaid 60 plan.
"We are excited to bring our 5G device sale to everyone in Malaysia, a great opportunity to own the latest 5G devices with big savings before enjoying the best of Maxis 5G services when it becomes available soon. New and existing customers can choose from the latest range of smartphones and home devices, bundled with our postpaid and fibre plans. Our goal is always to enable easy ownership and greater access to cater to the increasingly digital lifestyles of consumers," said Loh Keh Jiat, Maxis' Chief Marketing Officer.
Meanwhile, existing and new customers who sign up for the Maxis Home Fibre 300Mbps plan can also enjoy great deals on the 65'' Samsung smart TV.
Customers can look forward to more exciting initiatives in the coming weeks, including an amazing opportunity to enjoy an upcoming global sporting event. Stay tuned!
Look out for more information on Maxis' 5G Device Sale and plans at www.maxis.com.my from 4 November onwards.