Maxis records solid Q3 performance, delivering growth across all segments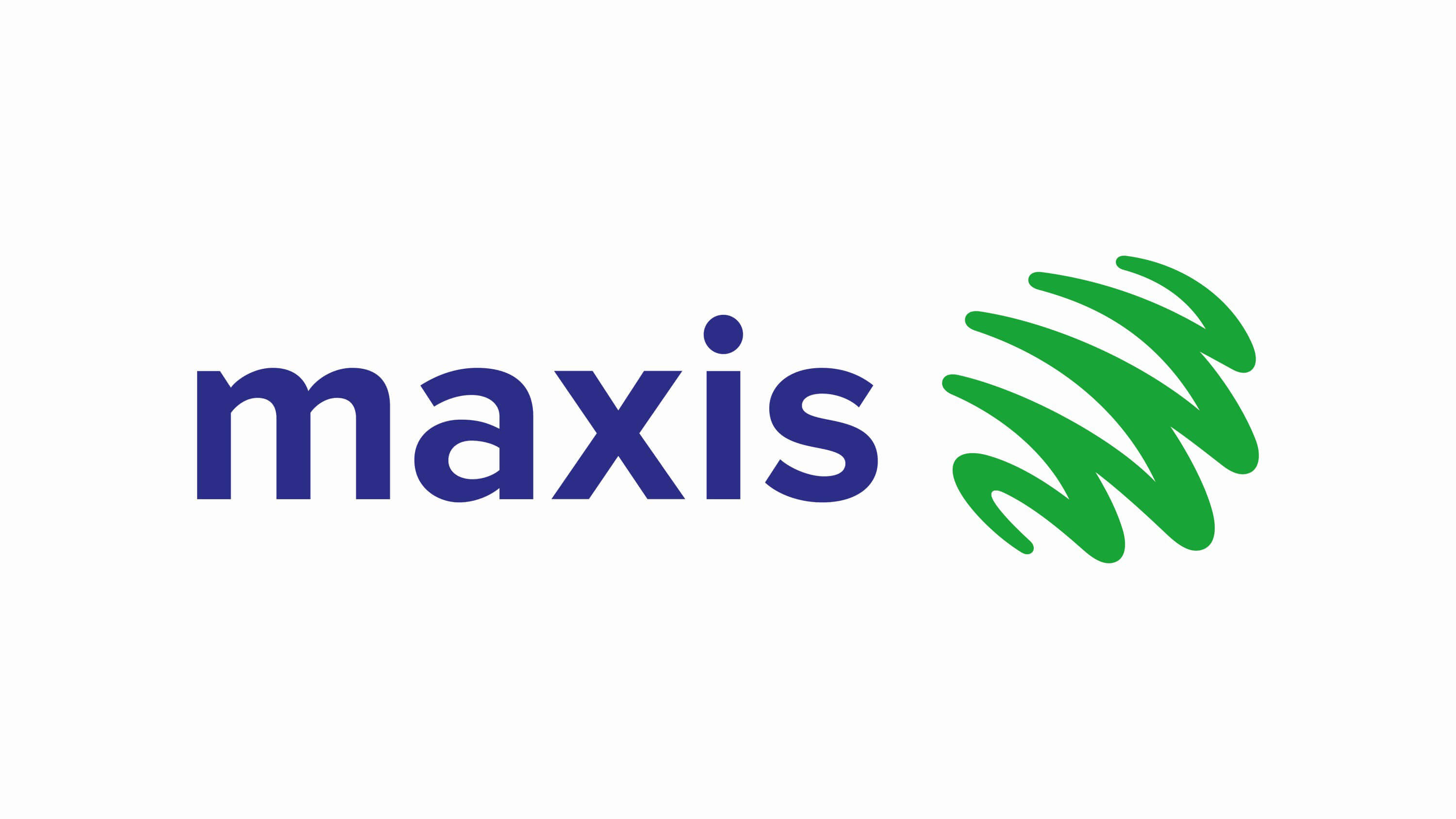 Service Revenue at RM2,108 million, up 3.7% YoY
EBITDA up 3.0% YoY to RM1,006 million
Capex investment at RM272mil for the quarter
Strong Operating Free Cash Flow at RM812 million for the quarter
Declares interim dividend of 5 sen net per share
Maxis continued to deliver growth across all segments, driven by its performance of its consumer and enterprise businesses. As a result, the Company reported higher service revenue in the third quarter ended 30 September 2022, showing healthy EBITDA and Profit After Tax. Maxis declared an interim dividend of 5 sen net per share for the quarter.
During the quarter, its home fibre broadband subscriptions continued to see growth, with the number of subscribers tripling since 2018, solidifying Maxis' position as a leader in convergence.
With more customers and businesses connecting to its network, to ensure that they enjoy an All-Ways Connected (Rangkaian Menyeluruh) network experience, Maxis continued to invest significantly in its network and in fulfilling its commitments to Jalinan Digital Negara (JENDELA). Maxis' capex investments for the quarter stood at RM272 million to support the continued growth in data traffic and fibre rollout.
Maxis' commitment to deliver an unmatched personalised experience (UPE) is a point of differentiation, including its continuous improvement in self-serve digital capabilities as well as a network performance. This has resulted in higher customer satisfaction levels than the previous quarter with a Touchpoint Net Promoter Score (TP-NPS) of +67 points, up 5 points YoY.
Meanwhile, Maxis' 5G Alliance which was formed in June, is on a strong momentum, expanding now to 23 members and working with global and local partners to create and commercialise 5G use cases as well as IoT solutions across industries in Malaysia and APAC.
Maxis recently launched its Sustainability Strategy, MAX+, which is an amplification of its corporate strategy to build a more sustainable future through Environment, Social and Governance (ESG) practices. Guided by this framework which represents the first phase of a longer journey, Maxis declared its commitment to bringing positive impact through three key pillars, namely Digitally Inclusive Society, Green Operations and Sustainable Living, and People Empowerment and Organisational Integrity.
Comment by Gökhan Ogut, CEO, Maxis:
"We are pleased with another strong performance for this quarter, which underlines our stability in building the foundation for further growth. Our focus will always be on our customers and ensuring that we continue to improve and provide the best experience through our network, digital solutions and services. We look forward to bringing soon the best of 5G services to our customers who can now sign up for exciting 5G device offers which was launched today."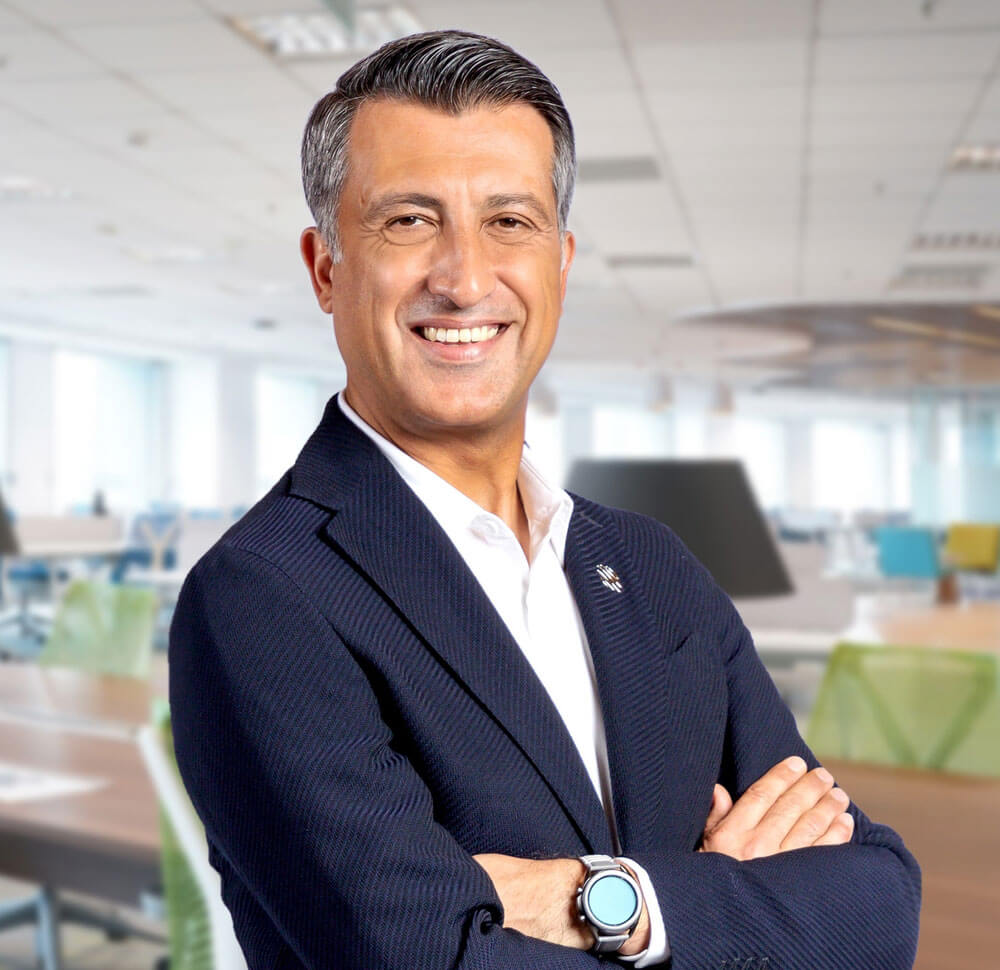 Q3 financial highlights Year-on-Year – Q3 2022 vs Q3 2021
Service Revenue increased to RM2,108 million, up 3.7%, a result of healthy growth in both Consumer and Enterprise businesses.
Consumer Business recorded a revenue of RM1,721 million, up by 4.1%:

Postpaid segment (Maxis Postpaid & Hotlink Postpaid) enjoyed steady subscriber growth, up 6.4%, bringing the total number of postpaid subscriptions to 3.27 million. This contributed to a 6.0% increase in revenue, amounting to RM830 million.
Prepaid remained resilient despite a continued pre-to-post migration, recording a slight drop of 1.8% in subscription.The segment saw continued adoption of Hotlink Unlimited, growing usage of Hotlink Prepaid Pantas from new segments and returning migrants compensating for prepaid-to-postpaid subscriber movements.
Home Connectivity saw double digit revenue growth of 16.2%, with 83k additional home connections YoY, bringing the total home fibre connections to 652k.

Enterprise Business delivered RM387 million in revenue, up 1.8%, with focus on expanding its convergence capabilities. Business Registration Numbers (BRNs) also increased by 5.0%, ensuring continued potential for revenue uplift.
EBITDA was solid, increasing by 3.0% to RM1,006 million as a result of continued cost management initiatives.
Profit after tax (PAT) was at RM315 million, 3.1% lower despite the solid EBITDA and higher YoY Profit Before Tax. This is once again due to the one-off Prosperity Tax for the year (33% on chargeable income exceeding RM100 million)
CAPEX for the quarter was at RM272 million, with the Company continuing to invest into delivering the best converged network performance and Unmatched Personalised Experience in support of the nation's digitalisation agenda.
Operating free cash flow (OFCF) for the quarter was RM812 million, down 22.6%, due to higher payment to suppliers, which is expected to normalize within the year. As at end of the quarter reported, the company retains a strong cash flow of over RM1 billion.
Key Highlights for Q3 2022
Providing the best connectivity experience for consumers and celebrating diversity with meaningful campaigns
Launched Maxis Home Fibre campaign to bring more joy to the home with faster WiFi and latest devices under Zerolution.
In conjunction with Hari Kebangsaan and Hari Malaysia, celebrated drivers of the nation's digital economy, especially the younger generation, through "Apalah Generasi ini?" campaign.<
Supporting businesses with digitalisation and fostering innovation
Launched inaugural nationwide UsahaWIRA roadshow in Penang, Johor Bahru, Kelantan, Sarawak and Kuala Lumpur to inspire more SMEs to digitalise. To date, assisted over 26,000 SMEs to digitalise via SME Digitalisation Grant.
Expanded corporate venture building efforts through significant stake in local retail analytics startup, ComeBy, to foster innovation in the retail industry and empower local entrepreneurs and businesses.
Empowering communities through passion for education
Maxis eKelas programme now benefits almost 70k students across the country, with live tutorials, exciting educational content and engaging activities.
eKelas Usahawan, Maxis' structured digital marketing workshops targeted at women entrepreneurs from B40 communities, is on a strong momentum with more than 1,900 micro entrepreneurs trained since launch in 2021.
Continued to invest in the next generation of women leaders and tech talents with the launch of Maxis Scholarship Programme 2022.