Maxis employees rally together to assist flood-impacted communities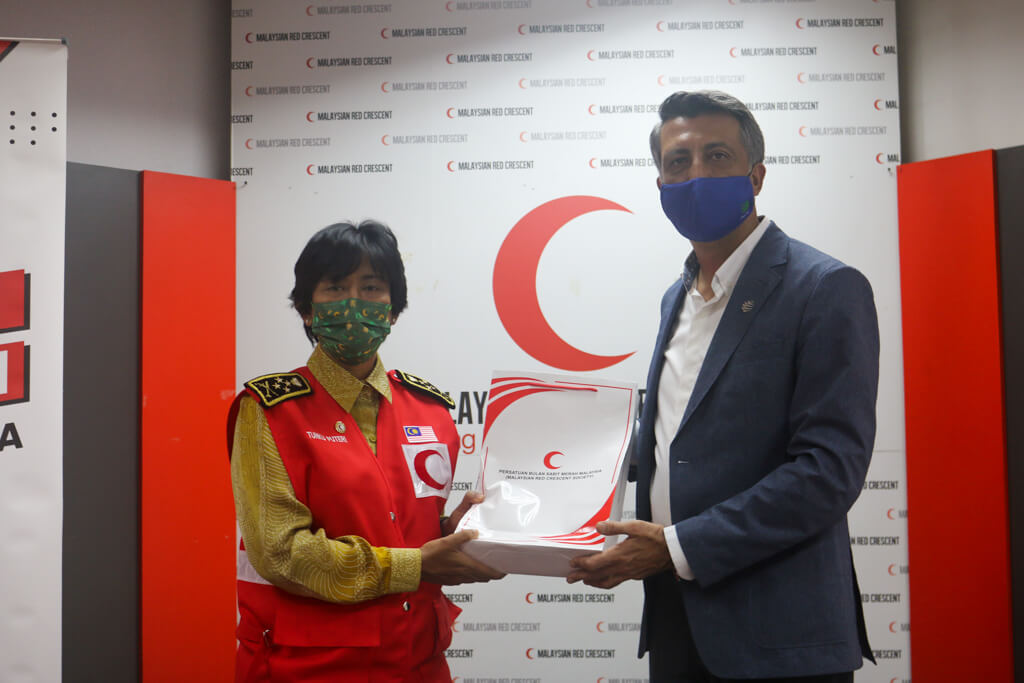 Employee donation drive campaign raises a total of RM105,871.18 after matching by Company
Collaborated with MRCS to identify impacted families in Johor, Kelantan and Terengganu to provide cash vouchers for household necessities
Maxis continues commitment to community outreach initiatives to support Malaysians in need
In the spirit of #KitaSapotKita and helping Malaysians in times of need, Maxis employees have rallied together for a donation drive for victims of the recent year end floods. Maxis then matched the amount, bringing the total raised to RM105,871.18. In channeling the funds, Maxis collaborated with Malaysian Red Crescent Society (MRCS) who helped identify recipient families in Johor, Kelantan and Terengganu that have been impacted by the floods. These families will receive cash vouchers to purchase household necessities.
At a simple ceremony held recently at MRCS' headquarters in Kuala Lumpur, National Chairperson of MRCS, Her Royal Highness Dato' Seri DiRaja Tan Sri (Dr) Tunku Puteri Intan Safinaz Binti Almarhum Sultan Abdul Halim Mu'adzam Shah, Tunku Temenggong Kedah, received the contribution from Gokhan Ogut, Chief Executive Officer of Maxis.
"Maxis was one of the first organisations to step in to contribute towards our mobile vaccination initiative last year, and we are pleased to be working with them again. We are touched by the generosity of their employees as well as the company for matching their contribution. Many families, especially from the B40 group, have lost a lot due to the floods, and this will certainly ease their burden. MRCS will continue to be a conduit for corporations to provide care and relief aid to vulnerable communities, as part of our mission," said HRH Dato' Sri DiRaja Tan Sri Tunku Puteri Intan Safinaz Almarhum Sultan Abdul Halim Mu'adzam Shah.
"The recent year end floods have been a harrowing experience for many and during these trying times, we have been inspired by Malaysians who came together to offer support. We are immensely proud of our employees who, through their deep sense of social responsibility, rallied together and mobilised this internal donation drive. We are honoured to be working with MRCS once again and hope that this contribution can bring more relief to those who are still feeling a sustained impact from the floods," said Gokhan Ogut, Chief Executive Officer, Maxis.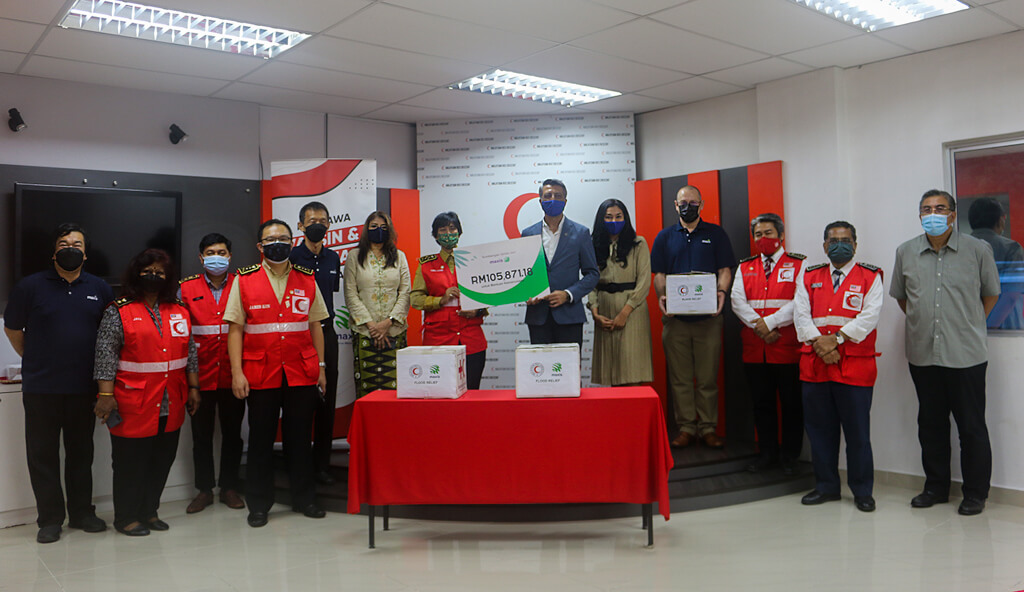 Supporting the nation in times of need
Collaborating with established NGOs like MRCS and Yayasan Kebajikan Negara (YKN), Maxis has been supporting the nation in difficult times, undertaking a multi-pronged approach to helping communities affected by the recent year end floods and pandemic.
The priority for flood relief was to ensure those affected could stay connected and have basic food supplies, as well as to help its own impacted dealers with cleanup and repair efforts. For example, Maxis worked with MRCS and YKN to deploy food boxes to B40 families in Kuala Lumpur, Selangor, Malacca and Johor, as well as communities in Kelantan, Terengganu and Pahang. Hotlink SIM packs were also distributed to families at the flood relief centres, including top-up tickets to enable them to stay connected with loved ones during the period. Meanwhile, together with the other telcos, Maxis supported the Ministry of Communication and Multimedia's industry flood relief initiative, OPS Bantu Hingga Selesai, by deploying volunteers to assist with cleanup efforts at homes heavily impacted by the floods in Selangor, as well as other support needed for families.
For pandemic related efforts, Maxis worked with both MRCS and YKN to distribute 6,000 food boxes to impacted communities throughout 2021, and also provided the Ministry of Health with personal protective equipment for medical and non-medical frontliners. In supporting the national vaccination campaign, Maxis had sponsored MRCS in its mobile vaccination programme to bring the vaccines to bedridden individuals in vulnerable communities who were unable to travel to vaccination centres. Maxis also provided connectivity for the MRCS' hotline via its Hotlink Unlimited mobile lines, pre-bundled with monthly Internet. Meanwhile, in providing greater access to technology, Maxis contributed 400 refurbished desktops and laptops to schools around the country last year.