Maxis celebrates women leaders in conjunction with International Women's Day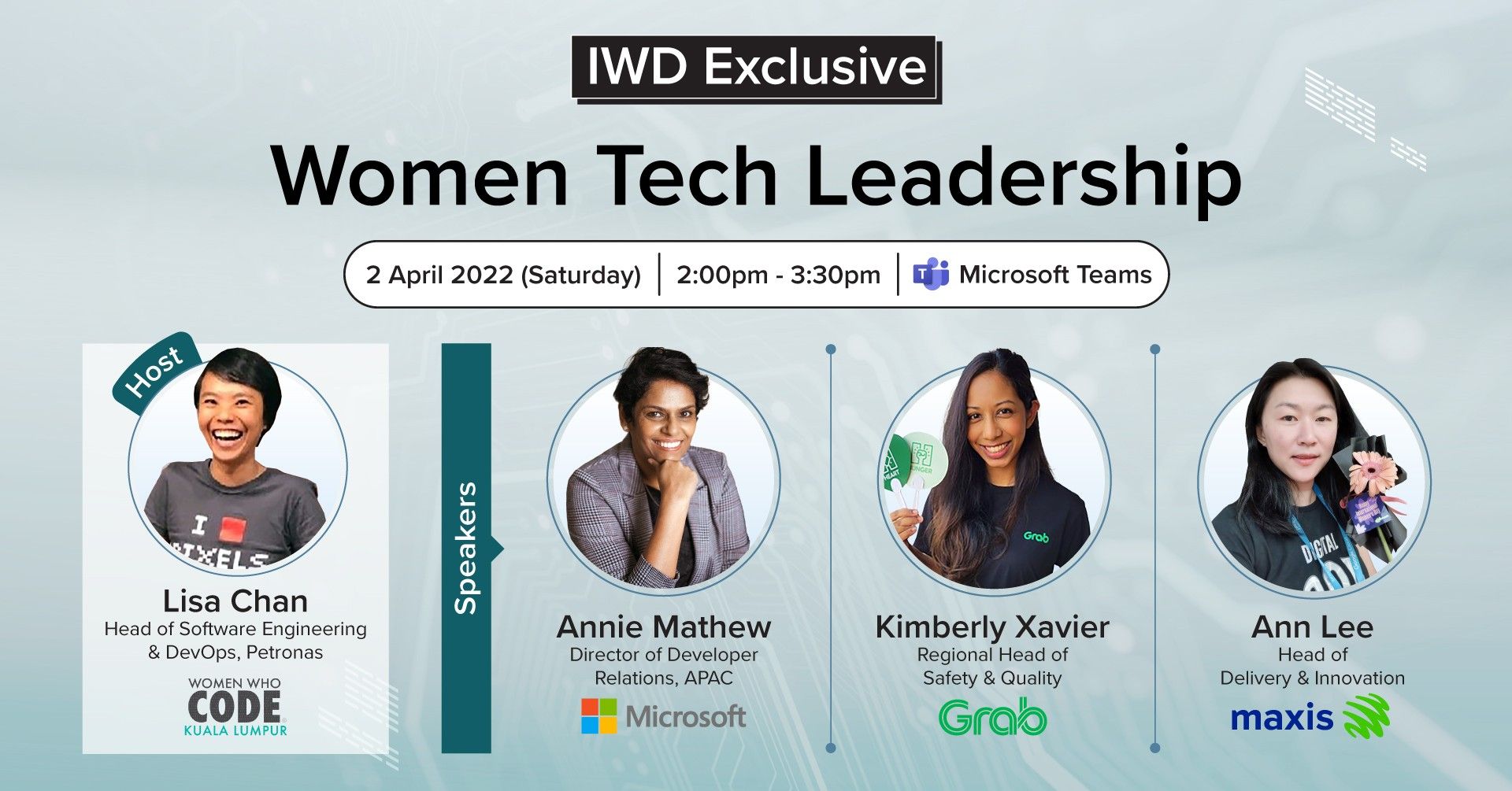 Panel Discussion on 2 April on 'Women Tech Leadership' featuring prominent women representing Grab, Maxis, Microsoft and Women Who Code
Diversity is critical to enabling tech companies in developing better and safer solutions for all communities, at all times
Maxis is committed to bringing together the best of technologies to enable women to Always Be Ahead in a changing world
As the nation's leading converged solutions provider, Maxis has always recognised diversity as a critical driver for tech companies to create better and safer solutions for all communities, at all times. In conjunction with this year's International Women's Day (IWD) held recently, Maxis is partnering with Women Who Code KL, Grab and Microsoft on an IWD Exclusive Panel to discuss 'Women in Tech Leadership'.

To be held virtually on 2 April 2022, the 90-minute panel discussion will feature Kimberly Xavier, Grab's Regional Head of Safety and Quality, Annie Mathew, Microsoft APAC's Director of Developer Relations and Ann Lee, Maxis' Head of Delivery and Innovation, and will be moderated by Women Who Code's Lisa Chan, who is also Petronas' Head of Software and DevOps. Participants will be able to hear from these women on their personal experiences and challenges while breaking the glass ceiling in their tech careers.
The session is free and open to anyone who is keen to learn more about the opportunities for women who are pursuing a career in tech: https://women-tech-lead.peatix.com
"Maxis has always encouraged all our employees to #breakthebias by empowering them with a conducive environment to thrive in this digital era. As a home-grown Malaysian brand, we know the importance of having equal representation in our workforce to ensure that we deliver the best for our customers. We are excited to host this upcoming discussion with our partners, which celebrates diversity and a forward-thinking mindset in a meaningful way," said Natalia Navin, Chief Human Resources Officer, Maxis.
As a signatory company of the United Nations Women Empowerment Principles (UN WEPs), Maxis remains committed to empowering women as part of its holistic efforts to support all Malaysians through its Rangkaian Kita, Rangkaian Malaysia campaign. The Company has always gone beyond serving its consumers and businesses by extending multiple initiatives to support all communities in the country, including women, students and B40 families. Among its efforts for women include the eKelas Usahawan programme, in which Maxis has already trained over 1,000 women entrepreneurs to help develop a stronger digital presence, with a target to train even more this year through webinars and partnerships with NGOs and government agencies. In addition, Maxis has its annual scholarship programme which includes supporting outstanding women to pursue their studies in tech fields.