Maxis showcases future-ready tech for sustainable manufacturing at SEMICON SEA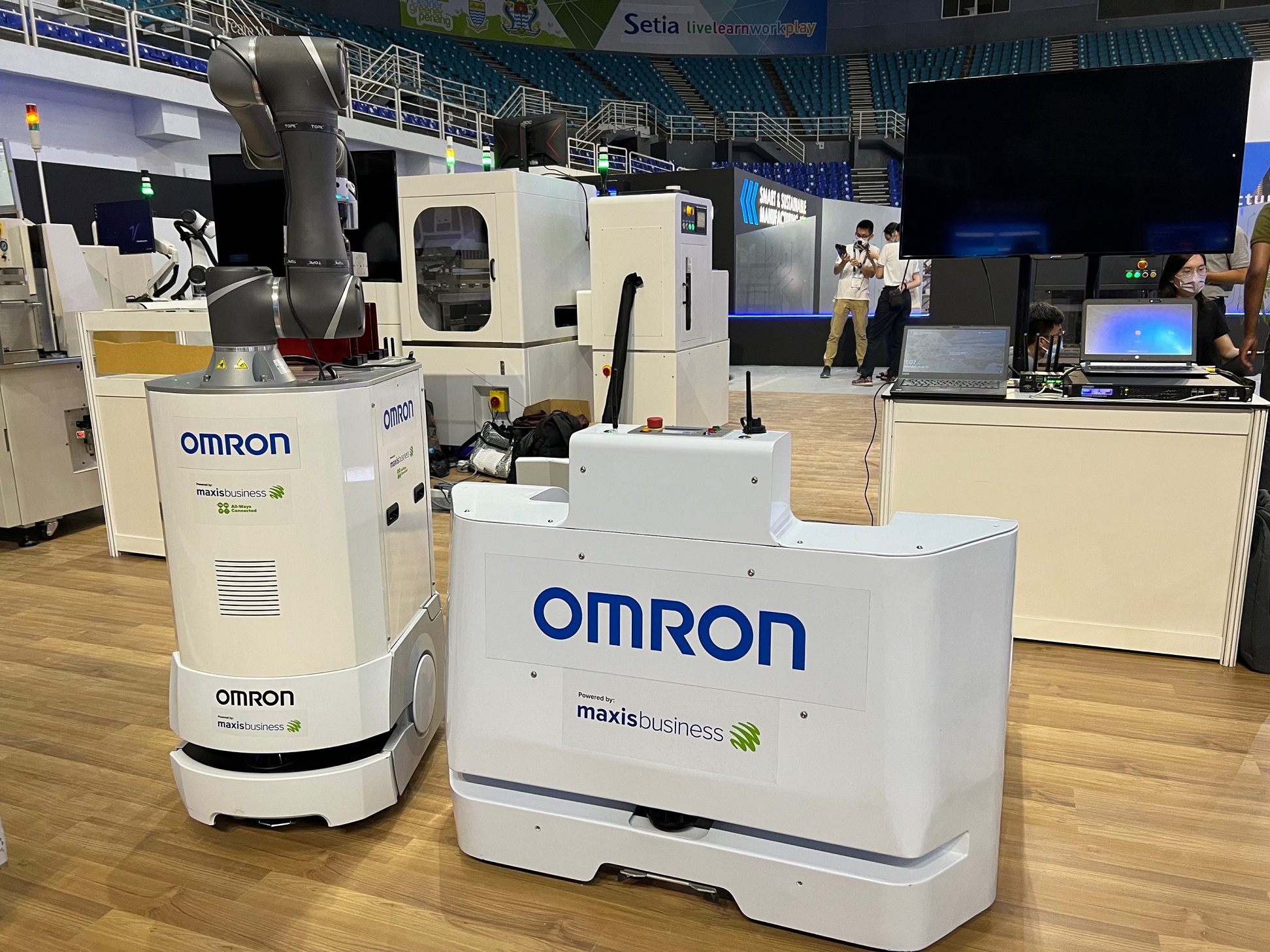 Maxis is sponsor of SEMICON SEA 2022 in line with commitment to supporting a resilient and sustainable manufacturing industry
Drives adoption of enterprise solutions and innovation across economic sectors to accelerate the country's digital ambitions
Showcases Autonomous Mobile Robots powered by Maxis' next generation network to increase operation efficiencies and effectiveness
Committed to accelerating digital transformation across industries, Maxis continues to drive the adoption of transformative enterprise solutions and innovation across economic sectors. As a proud sponsor of SEMICON Southeast Asia 2022, Maxis Business has demonstrated its support towards building a resilient and sustainable manufacturing industry.
"Businesses must continue to evolve and be more agile and digital to become the 'future enterprise'. At Maxis, we have been playing a key in this transformation, empowering enterprises with our ICT solutions, next-generation converged network and end-to-end services to help them achieve real business outcomes. We are excited to be a sponsor of SEMICON SEA and demonstrate the amazing opportunities for industries to always be ahead in this IR4.0 era," said Selvakumar Rajasekaran, Head of Enterprise Products, Maxis.
As part of the Smart & Sustainability Manufacturing Journey showcase, Maxis together with Omron, a member of the recently launched Maxis 5G Alliance, are showcasing Autonomous Mobile Robots powered by Maxis Business' next generation network. This will enable a plant with LIVE 4G-enabled Autonomous Mobile Robots to run 24/7 with zero downtime. As a result, manufacturers will be able to reduce operational costs and improve safety and productivity. This collaboration is the first of many for both parties to make inroads in developing and deploying solutions and use cases running on Maxis' connectivity.
Having partnered with Enterprises and SMEs in their digitalisation journey, Maxis delivers a differentiated experience with its Maxis Programmable Network, a MEF (Metro Ethernet Forum) 3.0-certified software-defined network, unrivalled support with fully managed secure services, and best-in-class solutions from global technology leaders. Maxis Programmable Network enables businesses to reliably scale the capacity demand to meet the requirements of the fast-changing IT environments while operating at consistently high performance.
A wide range of Maxis Business solutions are available for multiple industries for digital resiliency – from manufacturing, retail, logistics to F&B, financial services and public sectors. Through solutions for manufacturers for example, Maxis provides solutions to help drive automation, efficiency and productivity. To learn more about how Maxis helps businesses be IR4.0 ready with IoT, Cloud, mobile workforce, eCommerce solutions, together with ideas and insights, and more go to https://business.maxis.com.my/en/industries/manufacturing