Maxis continues to invest in the nation and deliver strong results behind All-Ways Connected Network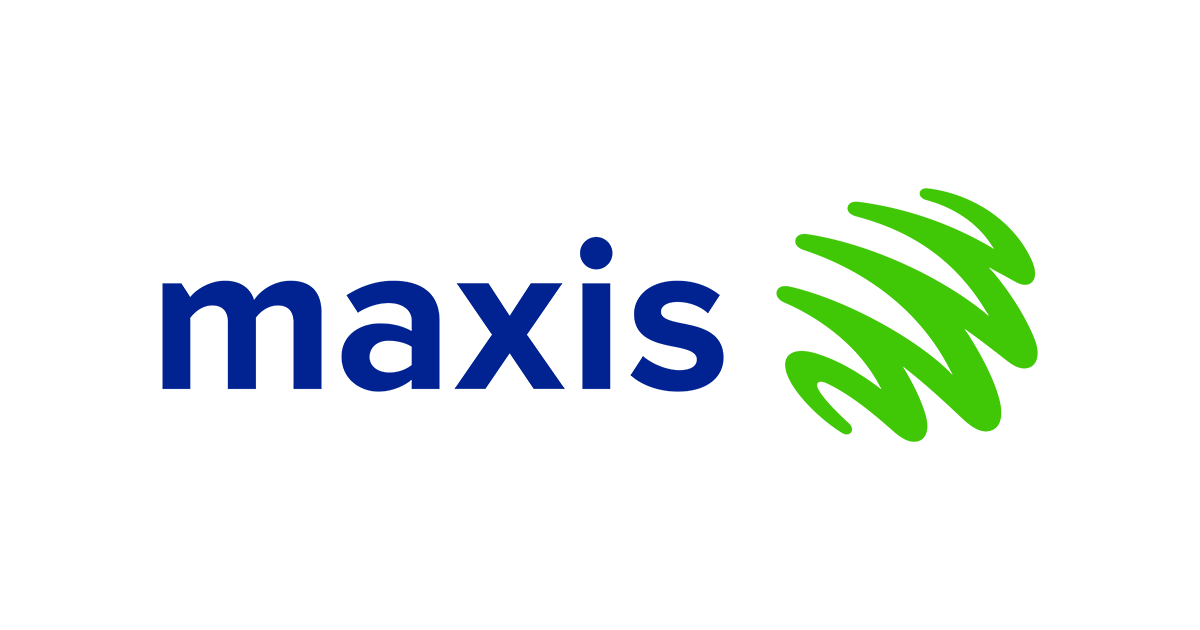 Increased service revenue to RM2,008 million for the quarter, up 1.9% YoY
Maintained a solid normalised EBITDA at RM939 million for the quarter
Invested RM597 million in capex for the quarter, the highest in a single quarter for the year
Significantly improved Operating Free Cash Flow for the quarter at RM1,278 million, up 12.2% YoY
Declared an interim dividend of 4 sen, plus a special interim dividend of 1 sen net per share
Maxis Berhad (Maxis) announced today that it closed 2021 with a resilient Q4 performance on the back of healthy growth in service revenue and strong Operating Free Cash Flow (OFCF). Progressing well with its convergence strategy, performance was driven by its core mobile business as well as solid growth in fibre and wireless broadband. Backed by a stable normalised EBITDA, Maxis registered healthy Profit After Tax even as it continued to invest in the nation through its 4G mobile network, fibre coverage and enterprise solutions. The quarter was also marked by strong focus on Maxis' working capital programme and prudent cash flow management, delivering double-digit growth in OFCF.
With a priority in providing the best customer experience, Maxis invested RM1.2 billion in capex for the year, with RM597 million in Q4 alone, the highest in a single quarter. The investment was primarily to ensure high performance of its All-Ways Connected Network, future proofing for Enterprise solutions as well as its commitments for Jalinan Digital Negara (JENDELA) which included the delivery of 50k Fibre-to-Home in 2021.
Maxis continued to focus on delivering an unmatched personalized experience, especially in an increasingly digital environment where customer data usage continued an upward trend averaging 24GB a month on a blended basis. The Company recorded a higher customer satisfaction level of +63 points for the quarter.
Maxis recognises the importance of dividends to its equity shareholders and that a prudent dividend preserves an optimal capital structure that protects our core business during this time of uncertainty. The Company declared a fourth interim dividend of 4 sen per share, plus a special interim 1 sen per share, bringing the increased annual dividend to 17 sen per share.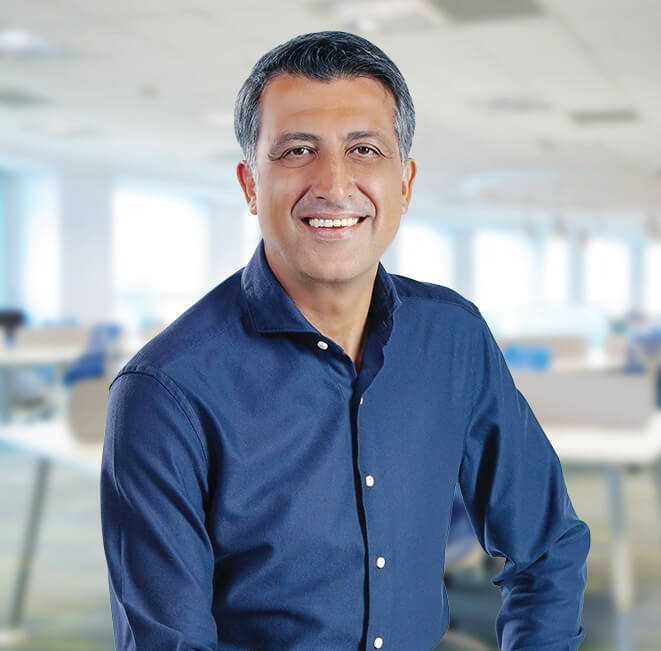 Comment by Gökhan Ogut, CEO, Maxis:
"Our convergence strategy and great agility in this fast-changing environment enabled us to be resilient, while our people have shown great commitment in supporting the needs of our customers and the community. Through our continued investments in Rangkaian Kita and support for Rangkaian Malaysia, we are committed to bringing together best-in-class technologies and our All-Ways Connected network to ensure all individuals, families and businesses in Malaysia are connected more than ever before."
Q4 financial highlights Year-on-Year – Q4 2021 vs Q4 2020
Service revenue increased to RM2,008 million, up 1.9% YoY, driven by core mobile business which delivered steady growth in Postpaid, while registering accelerated growth in Fibre and Wireless Broadband.
Normalised EBITDA remained stable at RM939 million YoY despite the challenging operating environment.
Profit after tax (PAT) dipped slightly by 9.4% YoY to RM289 million, mainly attributed to the continued heavy investments to strengthen the Maxis network, enterprise solutions and fibre coverage, as well as prudent adoption of reduced spectrum life, which resulted in high depreciation and amortisation costs.
Robust Operating free cash flow (OFCF) at RM1,278 million, up 12.2%YoY due to prudent cash flow management and improved efficiency from the working capital programme as well as lower USP and tax payments.
Postpaid revenue increased to RM1,019 million, up 4.5% YoY due to growth in both Maxis and Hotlink Postpaid subscriber base. ARPU was slightly lower at RM79 per month mainly due to the dilution effect from increased subscribers adopting the value accretive Hotlink Postpaid plan.
Prepaid revenue decreased slightly by 5.9% to RM655 million, however Prepaid subscriber base increased to 5.96 million despite the highly competitive market and declining market size. Maxis leads the prepaid market share in terms of both subscribers and revenue, attributed to the attractive Hotlink Prepaid Unlimited plan. ARPU eased to RM37 per month due to the migration of high value prepaid subscribers to postpaid along with the 3G network sunset
Fibre and Wireless Broadband subscribers continued its uptrend, recording 178k total additional connections for the quarter, up 31.2% YoY

Total Fibre subscribers was at 536k by the end of the quarter, thanks to strong adoption of its converged packages. Fibre Revenue for the quarter was at RM177 million, up 22.9% YoY. Fibre ARPU increased to RM110 per month, with adoption of higher value and higher speed packages.
Wireless Broadband total subscribers was recorded at 212k, up by a massive 68.3% YoY. Revenue for the quarter was at RM56 million, up 60% YoY. The strong momentum in this segment was contributed by subscribers in non-fibre coverage areas who opted to leverage Maxis' 4G/LTE network. ARPU was at RM130 per month.
Key Highlights for Q42021
Delighting customers with rewarding experiences and innovative solutions
First telco in Malaysia to provide its customers with 5G international roaming services in Singapore, Thailand and Indonesia. The 5G roaming service will be activated automatically on any 5G-enabled device.
Offered the latest iPhone 13 under new Zerolution 36 programme which provides greater accessibility to devices and innovation for customers to complement their digital lifestyles.
Launched the Maxis Biggest Sale with even better attractive offers with discounts of up to 70% and contracted devices, enabling more Malaysians to gain access to affordable mobile devices and digital gadgets to adapt to the digital reality
Launched Internet security bundle to help families and individuals stay protected online with the best security solutions for total peace-of-mind through a single point and at affordable prices
Strengthening position as preferred technology partners to Enterprise
Expanded suite of network solutions and technical capabilities with largest acquisition to date of MyKRIS Asia Sdn Bhd (MyKRIS Asia), enhancing Maxis' capabilities Managed network and security services anchored by Maxis Programmable Network and represents the foundation for future 5G readiness from Private Network to 5G Fixed Wireless Access.
Selected by PROTON as its partner to deploy a 5G use case comprising multiple converged solutions to power up its Tanjung Malim plant and develop Proton City as a model smart city through state-of-the-art tools and systems.
Making a difference to the lives of Malaysians from different communities
Exceeded all JENDELA commercial targets for 2021 in accelerating capacity for both mobile and fixed, with 54 new sites built, 2,471 upgraded and 21k premises passed.
Continued supporting communities impacted by the pandemic and recent floods with food aid to individuals, families and frontliners, including supporting KKMM's OPS Bantu Hingga Selesai initiative by mobilising aid and manpower resources for cleanup efforts at impacted homes.
Supported the Government's aspirations in making connectivity a basic utility through Pakej Remaja & Peranti Keluarga Malaysia to ensure that more Malaysians have greater access to affordable devices especially for productivity and education.
As Technology Solutions Provider under MDEC's SME Digitalisation Grant, helped digitalise 20,000 SMEs as at Q4 2021.
Launched the first mobile app for eKelas, Maxis' flagship community programme, with over 3,000 curated bite-sized learning content, enabling students, teachers and parents greater flexibility and convenience of accessing content on-the-go and beyond the eKelas portal.
Awarded 21 outstanding and deserving individuals with scholarships for women, STEM, leadership and innovation under Maxis Scholarship Programme 2021.
For schools around the country, provided greater access to technology through ongoing contribution of devices with a total of 392 devices distributed in 2021 to schools and during festivities.
Through eKelas Usahawan, continued to empower women entrepreneurs to build a stronger digital presence so they can grow their business and expand income opportunities. Closed the year with more than 1,000 women entrepreneurs trained.