Maxis reinforces cloud capabilities for enterprises with Right Cloud proposition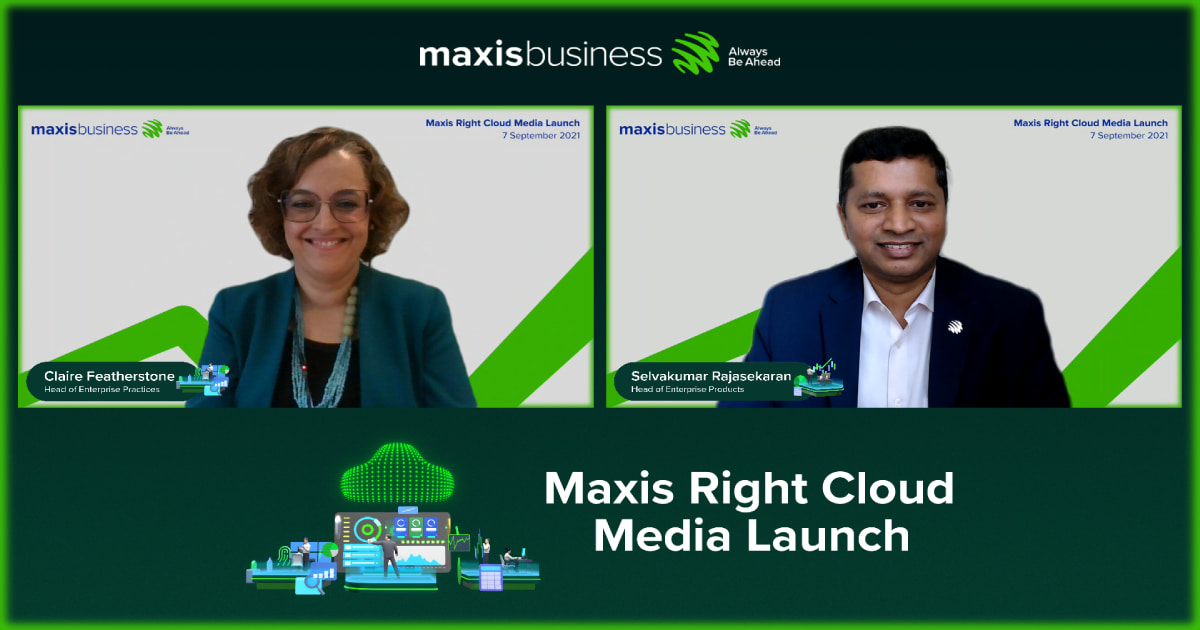 Capabilities as an end-to-end provider for enterprises to have access to the Right Cloud, Right Expertise and Right Network along with extensive range of managed cloud services and solutions
Cloud management platform will provide users access and control to cloud resources across their organisation for better efficiency and visibility
Maxis Right Cloud is supported by in-house capabilities, a large pool of certified cloud experts and advanced partnerships with leading global cloud providers
Understanding the increasing need for access to and control of resources across organisations, Maxis today launched its Right Cloud proposition, which is designed to liberate enterprises from the complexities of cloud adoption while maximising its true potential. This proposition reinforces Maxis' capabilities as an end-to-end cloud service provider supported by the right expertise and right connectivity.
Maxis Right Cloud is enabled with a cloud agnostic management platform, which provides users with greater visibility, insights and control of their cloud resources, even workloads on leading public cloud providers. This is particularly useful for enterprises leveraging various cloud providers and would like a single view of how they are currently utilizing their digital resources.
"At Maxis, we believe that a successful cloud adoption journey starts by choosing the right cloud that can meet the needs of an organization based on its objectives and current challenges. Our new proposition is built on three important elements – the Right Cloud, Right Expertise and Right Network. Combined, we are able to support enterprises with a holistic cloud transformation journey from design to implementation, so they can focus on driving business outcomes. Our ambitions to accelerate cloud adoption in the country are line with our commitment to support the nation's digital agenda," said Claire Featherstone, Maxis' Head of Enterprise Practices.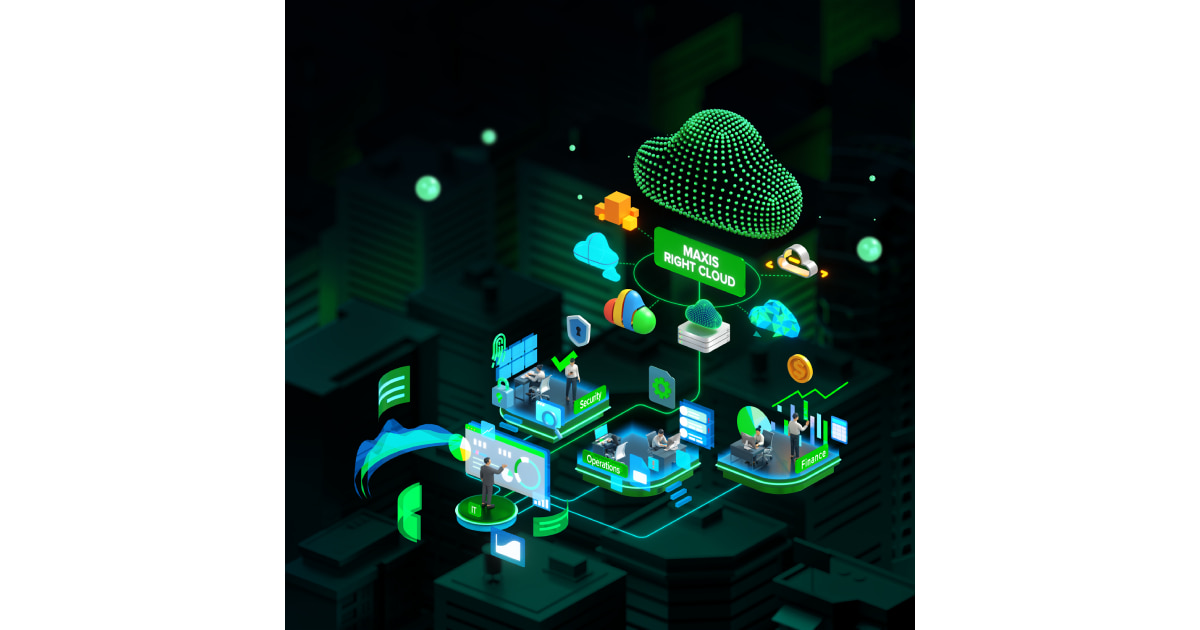 Maxis Right Cloud is supported by end-to-end in-house capabilities from assessing, designing, building, migrating, securing and managing the cloud infrastructure for businesses. In addition to working with leading public cloud providers as well as private and hybrid cloud services, Maxis also has a large pool of technical experts who are fully accredited and certified by AWS and Microsoft. Maxis has been continuously building the right technical expertise through recent acquisitions of ICMS and Peering One which have strengthened its capabilities as a one stop, end-to-end solutions provider with complete cloud offerings that address the full spectrum of business needs.
All of Maxis' cloud solutions are accessed via Maxis Programmable Network (MPN), Malaysia's first programmable software-defined network which is Metro Ethernet Forum (MEF) 3.0 certified. This network is designed to enable businesses to reliably scale the capacity demand to meet the requirements of the fast-changing IT environments while operating at consistently high performance. Services such as Bandwidth on Demand, Usage-Based Internet, and Cloud Connect are all provided through MPN.
As the leading converged solutions provider in Malaysia, Maxis provides end-to-end professional and managed cloud services from strategy and advisory, migration and optimisation, security and application modernisation to managed support. Currently Maxis offers Public Cloud, Private Cloud, Hybrid Cloud, Backup as a Service, Data Centre Services, Data Centre and Cloud Connect.
For more information about the Maxis Right Cloud portfolio, visit https://business.maxis.com.my/en/campaign/maxis-right-cloud/.