Maxis first to launch 5G international roaming service in three ASEAN countries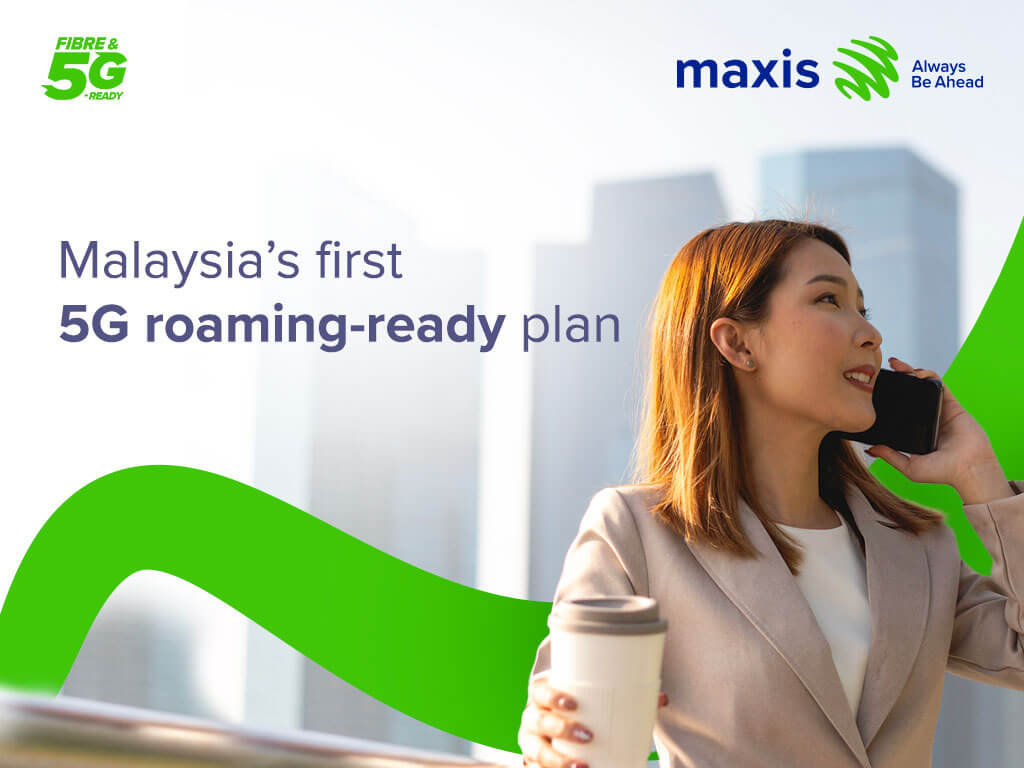 With borders progressively reopening, Maxis and Hotlink customers will be first to experience 5G connectivity while roaming with local networks in Singapore, Thailand and Indonesia
Maxis customers using 5G while roaming will be charged as per the existing 4G roaming packages with no extra charges
Plans to launch 5G roaming services in even more countries by year end
As international borders progressively reopen and with the return of more international travel on the horizon, Maxis is the first telco in the country to provide its customers with 5G international roaming services in Singapore, Thailand and Indonesia.
"We are pleased to have reached this important milestone with our roaming partners in these three countries and look forward to enabling our customers with the incredible speeds and latency of 5G when travelling. It is a testament to our strong commitment to enabling individuals and business to Always Be Ahead with the best connectivity experience wherever they are. We also urge our customers to always be safe and adhere to the relevant SOPs during their travels," said Gokhan Ogut, Maxis' Chief Executive Officer.
Once they arrive at any of these three destinations, customers can choose to roam on either Singtel in Singapore, AIS in Thailand, or Telkomsel in Indonesia. The 5G roaming service will be activated automatically on any 5G-enabled device.
Maxis customers using 5G while roaming will be charged as per the existing 4G roaming packages with no extra charges. Customers just need to access the Maxis app and click on the Maxis Roaming banner to subscribe to a preferred plan.
Hotlink customers meanwhile may just switch on data roaming to auto subscribe for a Data Roam Pass. Alternatively, they can also manually subscribe by dialing *100#, go to 'International Roaming', choose 'Country' and select one of the available passes.
Maxis is also planning to launch the 5G roaming service to other popular destinations by the end of 2021.
To find out more about Maxis 5G Roaming, visit: https://www.maxis.my/SRJb
To find out more about Hotlink 5G Roaming, visit: https://www.hotlink.my/q9c8