PETRONAS Dagangan partners with Maxis on big data analytics and converged solutions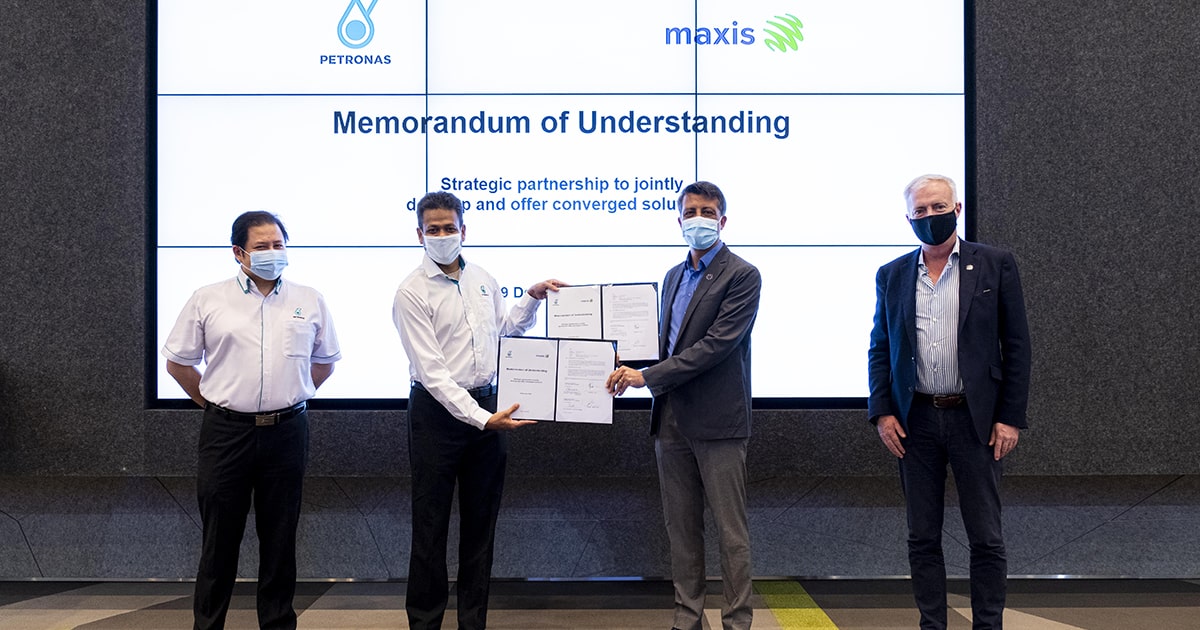 Partnership will focus on co-creating hyper personalisation for an enhanced retail experience
Both companies will also go to market with converged end-to-end solutions that will offer their respective business customers greater convenience and cost optimisation
Partnership stems from a shared vision in a fast-evolving digital landscape
Leveraging each other's strengths in technology and innovation, PETRONAS Dagangan Berhad (PDB) and Maxis have entered into a strategic partnership to jointly offer converged solutions focusing on safety, security and sustainability for businesses. Additionally, the partnership will focus on leveraging big data and advanced analytics to co-create hyper personalization for an enhanced retail experience.
"The partnership with Maxis is a step forward for PDB to create unique retail experiences at PETRONAS stations as part of our retail transformation strategy. Leveraging technology and innovation, we aspire to be at the forefront of the industry and continuously delight our customers in meeting their changing needs and lifestyles," said Azrul Osman Rani, Managing Director and Chief Executive Officer of PETRONAS Dagangan Berhad.
"In this era of Industry 4.0, we are excited to be leveraging the immense potential of technology and building a strong digital ecosystem to bring value to customers. This journey that PDB and Maxis have embarked on began from a shared vision in a fast-evolving digital landscape. Our experience in Big Data Analytics, and advanced technology enables us to offer better converged solutions for our customers. We are committed to being the No.1 technology partner and bringing together the best of technologies to enable businesses to Always Be Ahead in a changing world," said Gokhan Ogut, Maxis' Chief Executive Officer.
PDB continuously strives to create innovative solutions to delight its customer, for example Setel, Malaysia's first mobile application that integrates the e-payment platform with the fuel pump, Kedai Mesra and loyalty benefits, revolutionising customers experience at the pump. The partnership aims to co-create solutions and services that will offer a more differentiated and enhanced retail experience at PDB's retail stations, such as hyper personalisation through big data and advance analytics with Maxis as the technology enabler.
PDB and Maxis will also go to market with converged end-to-end business solutions that will offer greater convenience and cost optimization, while ensuring the safety and security of their assets, fleet and drivers. By doing so, both PDB's and Maxis Business customers can benefit from a wider suite of solutions ranging from asset management to logistic services.