Maxis offers new learning experience with new eKelas mobile app for students to learn on the go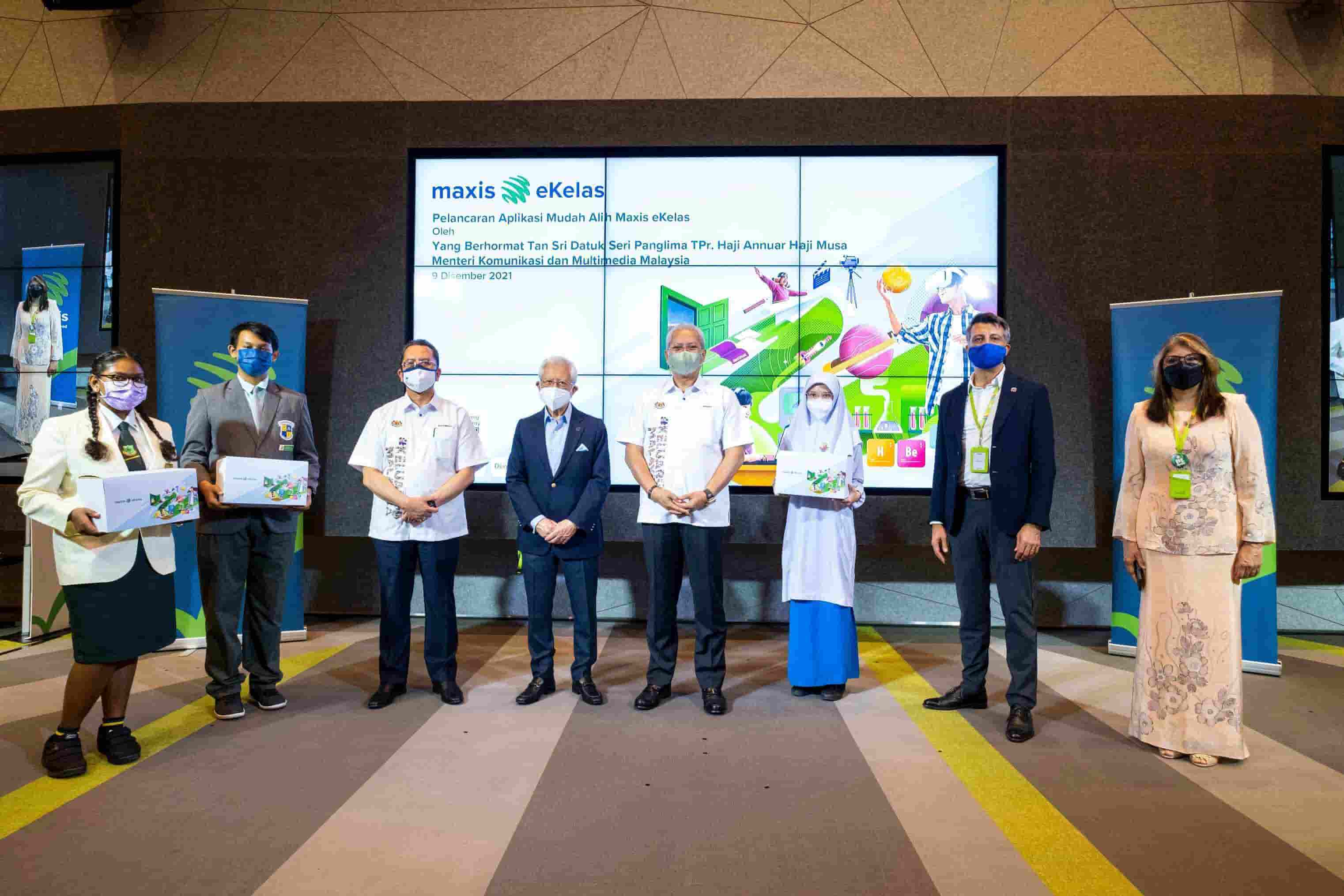 App aims to create a more vibrant community of teaching and learning, while redefining how learning can happen outside of the classroom
Offers bite-sized digestible learning content, interactive videos, exam notes, live tutorials with fun experienced teachers in-line with the MoE syllabus
Maxis remains committed to bringing together the best of technologies to enable communities to Always Be Ahead in a changing world
With a commitment to provide a richer digital learning experience, Maxis has launched its eKelas mobile app, effectively enabling students, teachers and parents greater access to exciting digital content beyond the eKelas portal, with convenience and flexibility by learning on the go. The app is available for download for free on both Apple Store and Google Play Store.
eKelas is Maxis flagship community programme, an after-school initiative for Year 4 to Form 5 students in rural communities that brings digital learning in a fun and vibrant way and provides access to quality education content through the eKelas portal. The programme has seen an acceleration in growth with over 50k students now connecting through the eKelas portal, which includes students from over 600 schools.
The eKelas mobile app was officially launched by Yang Berhormat Tan Sri Datuk Seri Panglima TPr. Haji Annuar bin Haji Musa, Minister of Communications and Multimedia. Accompanying the Minister were Maxis' Director, YM Raja Tan Sri Dato' Seri Arshad bin Raja Tun Uda and Maxis' Chief Executive Officer, Gokhan Ogut.
"Partnerships between the Government and industries are key to the efforts of achieving the nation's digital aspirations. Maxis has launched its eKelas app to help students in adapting to the new normal, besides supporting teaching and learning activities outside of the classroom," said YB Tan Sri Datuk Seri Panglima TPr. Haji Annuar.
"Maxis applauds the Ministry's efforts in spurring the digital economy as well as providing added value and benefits to Keluarga Malaysia. In line with this agenda, we are proud to see how eKelas has made an impact to the community over the years, which is a result of our passion for education. We are excited to scale a new milestone with our new eKelas mobile app, which could redefine learning outside of the classroom. It is a big part of our commitment to bring the best of technologies to enable communities to Always Be Ahead in a changing world," said Gokhan Ogut, Maxis' Chief Executive Officer.
As a mobile version of the eKelas portal, the eKelas mobile app offers more than 3,000 curated bite-sized educational content focusing on three core subjects – Mathematics, English and Science. This includes revision and learning videos, exam notes, reading materials and live tutorial sessions guided by experienced teachers and the app community manager, Abang Portal. Students can also take part in competitions HIP StoryFest and Misi Jelajah Digital to help develop coding, critical thinking, and storytelling skills. The app also allows teachers to stay connected with their classroom and students, as well as the option to share learning content with other teachers. Parents can also use the app to observe and stay up to date with their child's eKelas activities.
Maxis eKelas is available to students, parents and teachers in Malaysia, who can simply register for the programme for free via Maxis website. Many exciting programmes and digital activities are available, with more in store in the future following the launch of the new mobile app.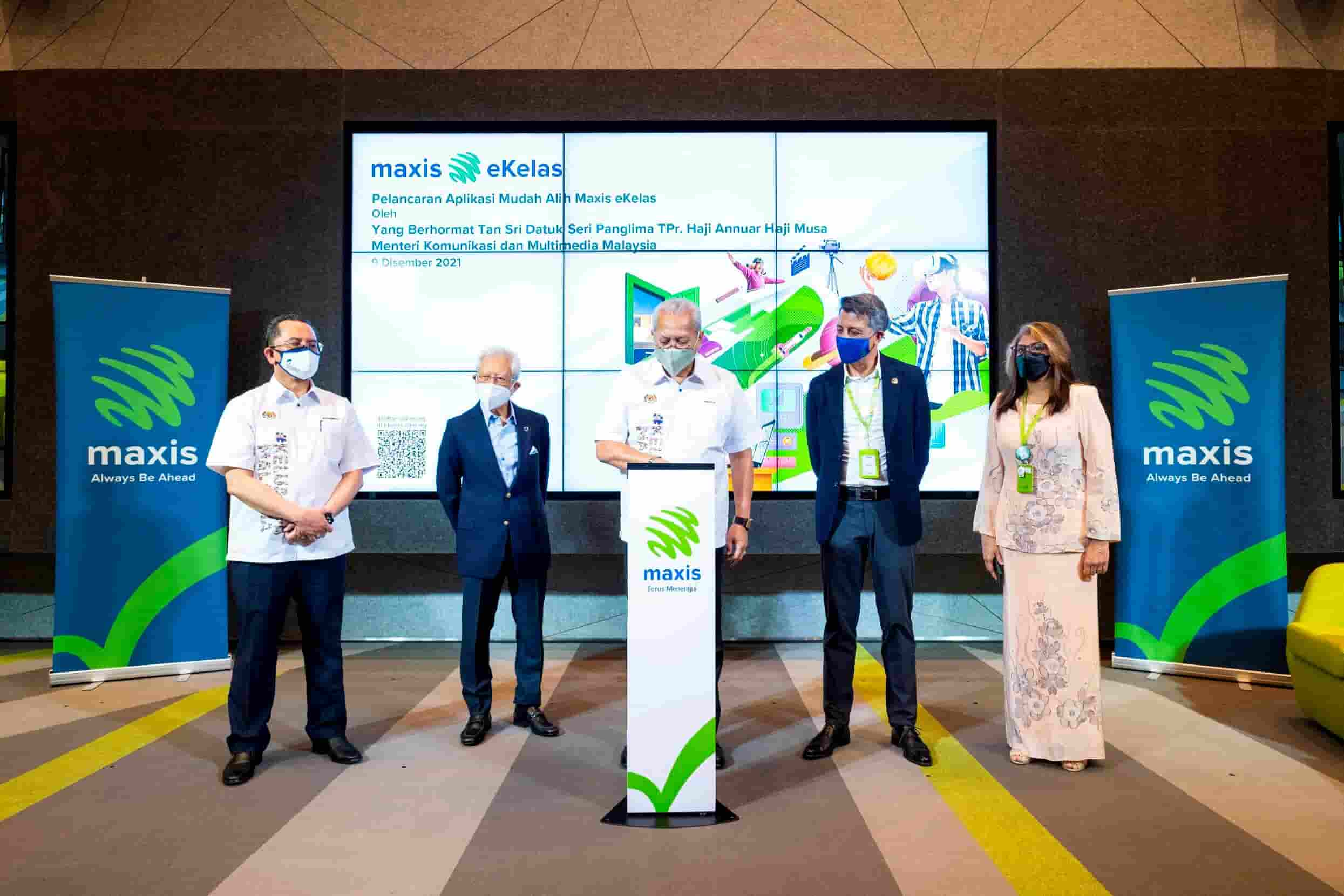 Championing digital learning
Maxis eKelas provides access to quality education content in line with the Malaysian School Syllabus. Currently focusing on Science, Mathematics and English, students are exposed to experiential learning through a combination of live tutorials, group learning, competitions as well as access to digital content through the eKelas portal. Maxis eKelas is also recognised by the Ministry of Education as an initiative under its Highly Immersive Programme, where students are eligible to collect co-curricular marks from their participation in eKelas. Maxis eKelas today provides a complete digital learning experience, including opportunities for students to take part in campaigns like STEM competitions for coding, creative and designing thinking skills, essay writing competitions and the annual Anugerah Gemilang.