Maxis collaborates with MRCS to support mobile vaccination programme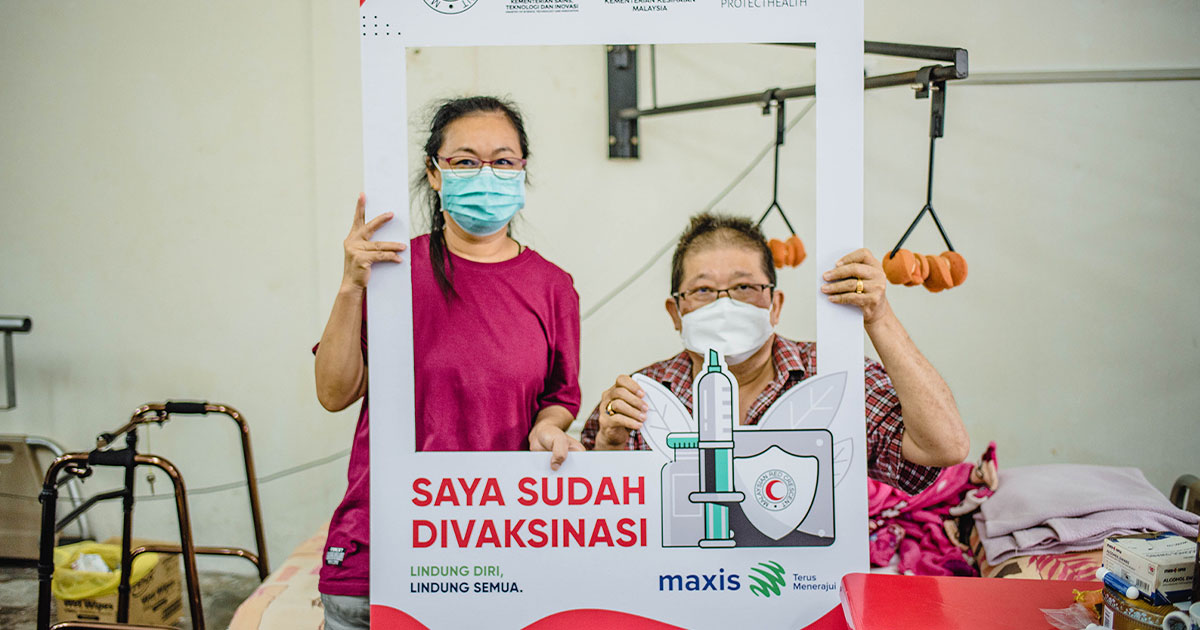 Collaboration with Malaysian Red Crescent Society (MRCS) via medical vehicle deployment to mobilise home-to-home vaccination initiatives and call-in Hotline sponsorship
Meals sponsorship to volunteers at Stadium Bukit Jalil PPV
Majority of Maxis employees have signed up to be vaccinated under National COVID-19 Immunisation Programme (PICK), with over 600 signing up under Selvax programme
In line with the government's aspirations to accelerate vaccination in the country under the National COVID-19 Immunisation Programme (PICK), Maxis has collaborated with Malaysian Red Crescent Society (MRCS) to support their mobile vaccination programme.
Maxis contributed funds to MRCS to cover the deployment of the home-to-home vaccination initiative, which goes towards the whole set up of vehicle, ambulance, medical equipment and manpower. Additionally, to ease the facilitation of the programme, Maxis is also the connectivity provider for MRCS's Hotline numbers, via sponsorship of Hotlink Unlimited mobile lines, pre-bundled with monthly internet.
"This mobile clinic initiative is aligned with MRCS' aim to provide care and relief assistance to at risk and vulnerable communities. This programme really meets our MRCS objective of leaving no one behind in all our efforts. Ensuring the vulnerable are adequately protected against the virus is a humanitarian imperative," said Her Royal Highness Dato' Sri Diraja Tan Sri Tunku Puteri Intan Safinaz Almarhum Sultan Abdul Halim Mu'adzam Shah, MRCS National Chairman.
"We are pleased to support MRCS' mobile vaccination efforts to help quickly reach out to many vulnerable individuals and groups who have difficulty making the journey to get their jabs. At the same time, we want to help frontliners who have not just sacrificed their time, but also put their lives as risk. At Maxis, we believe that the fight against the pandemic requires all of us working together to achieve one common goal, and we are committed to doing our part to help the nation," said Gokhan Ogut, Chief Executive Officer, Maxis.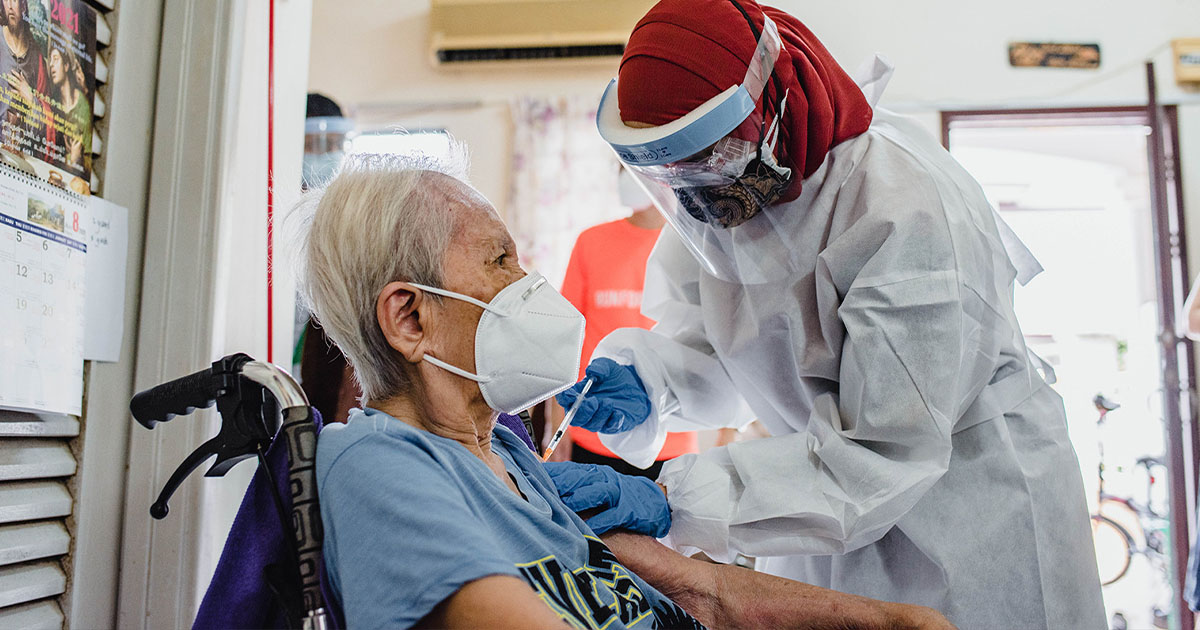 The MRCS mobile vaccination programme is part of a mobile clinic initiative under PICK which brings the COVID-19 vaccines to bedridden patients living in the Klang Valley, including the rural communities, those who are bedridden, Orang Asli, homeless, stateless / undocumented and migrants.

In addition, Maxis has also sponsored meals for volunteers at one of the vaccination distribution centres in appreciation to those who have bravely stepped up to dedicate their time in these challenging times.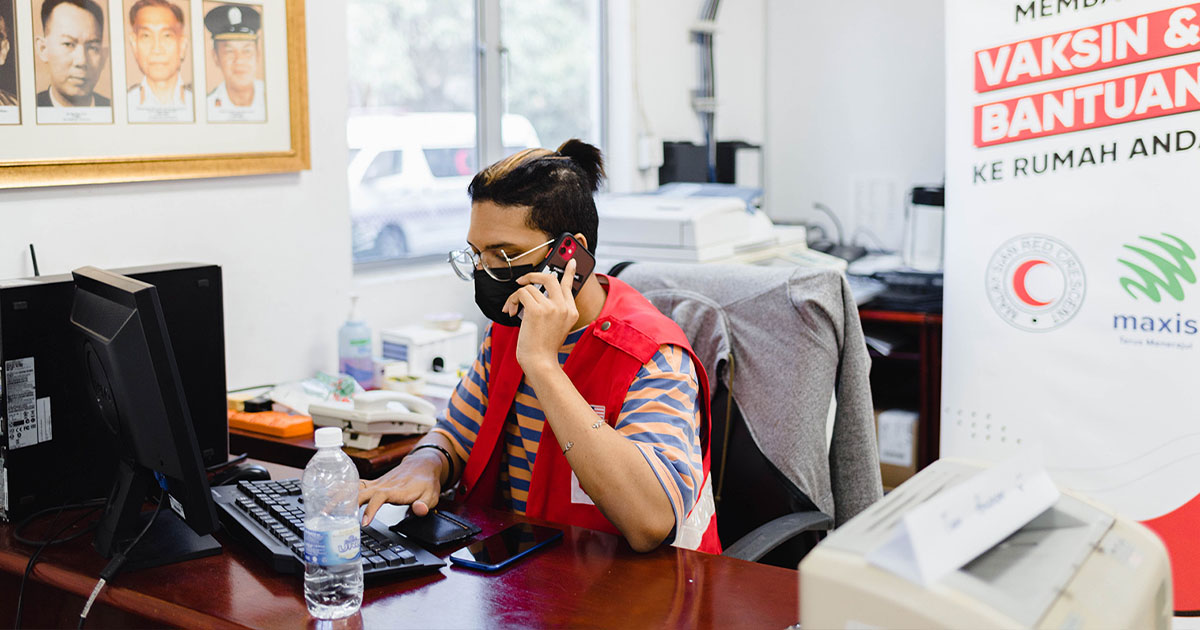 Internally, Maxis has been supportive of vaccine-adoption as part of its commitment to keeping employees protected and to ensure a safe workplace for all its employees. Under Maxis' internal vaccination drive #VaccinateTogether, over 95% of the company's employees have already signed up to be vaccinated through PICK and various other initiatives. All Maxis employees are also given additional time-off to receive their vaccination doses. Meanwhile, more than 600 of Maxis' employees and immediate family members have received their first vaccine doses at the Tropicana Gardens Mall in Petaling Jaya from 18 July 2021 onwards and from selected panel clinics outside Klang Valley from 1 August 2021 onwards, under the Selangor COVID-19 Vaccination Programme (Selvax).