Maxis and Hotlink Customers can enjoy Lazada's 11.11 "Biggest One Day Sale" directly from their apps
Users can access a specially curated site directly from their Maxis, Hotlink, and Hotlink Postpaid apps

Maxis and Hotlink customers who are new Lazada shoppers can redeem a RM12 voucher

Maxis, Hotlink and Hotlink Postpaid apps continue to engage and reward customers with delightful and personalised experiences
Continuing to deliver an unmatched personalised experience to its customers, Maxis has partnered with Lazada Malaysia (Lazada) to build a specially curated site for the highly anticipated 11.11 sale. Maxis and Hotlink users will be the only telco customers in Malaysia who can grab great Lazada shopping deals directly from their Maxis, Hotlink, and Hotlink Postpaid apps.
"The 11.11 sale is always one of the most anticipated online shopping events of the year, and we are super excited to be part of it to reward our customers with the best value. Our apps continue to be a fantastic engaging platform, so our partnership with Lazada makes sense as we provide our users with a unique and personalised shopping experience," said Navin Manian, Head of Hotlink Consumer, Maxis.
"We are pleased to embark on this partnership with Maxis and Hotlink as their preferred e-commerce platform. In the lead up to our 11.11 Biggest One Day Sale, we want to offer their customers a rewarding shopping experience, along with curated products just for them. Together, we look forward to an exciting shopping festival," said Leo Chow, CEO of Lazada Malaysia.
Here's what customers need to do on their Maxis or Hotlink Apps for a great shopping experience: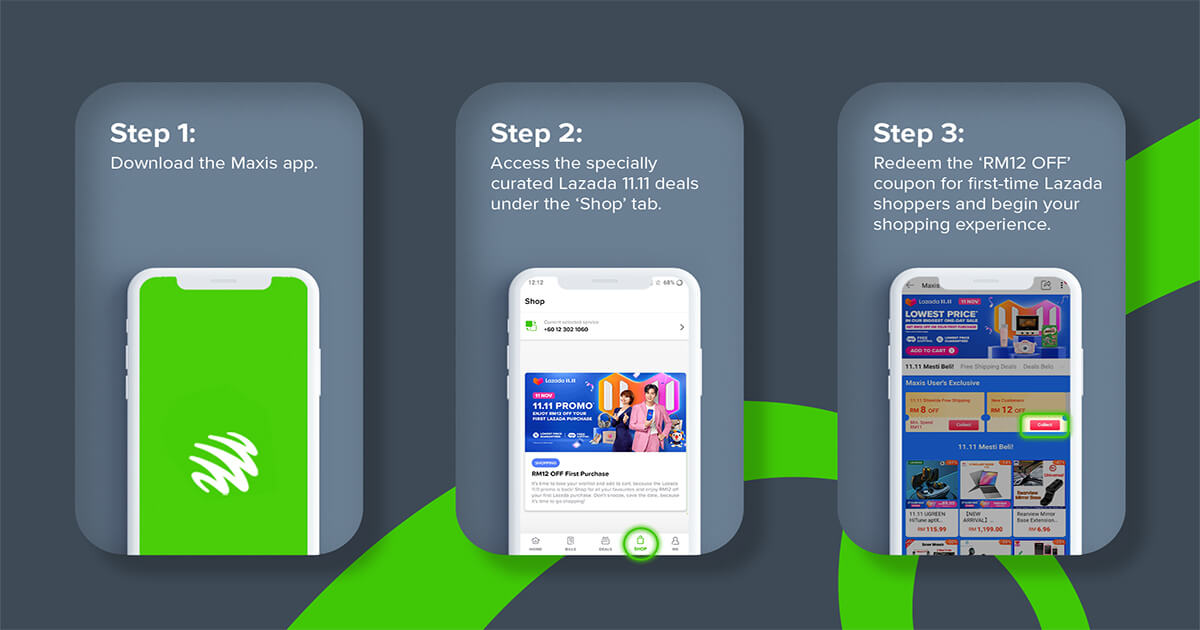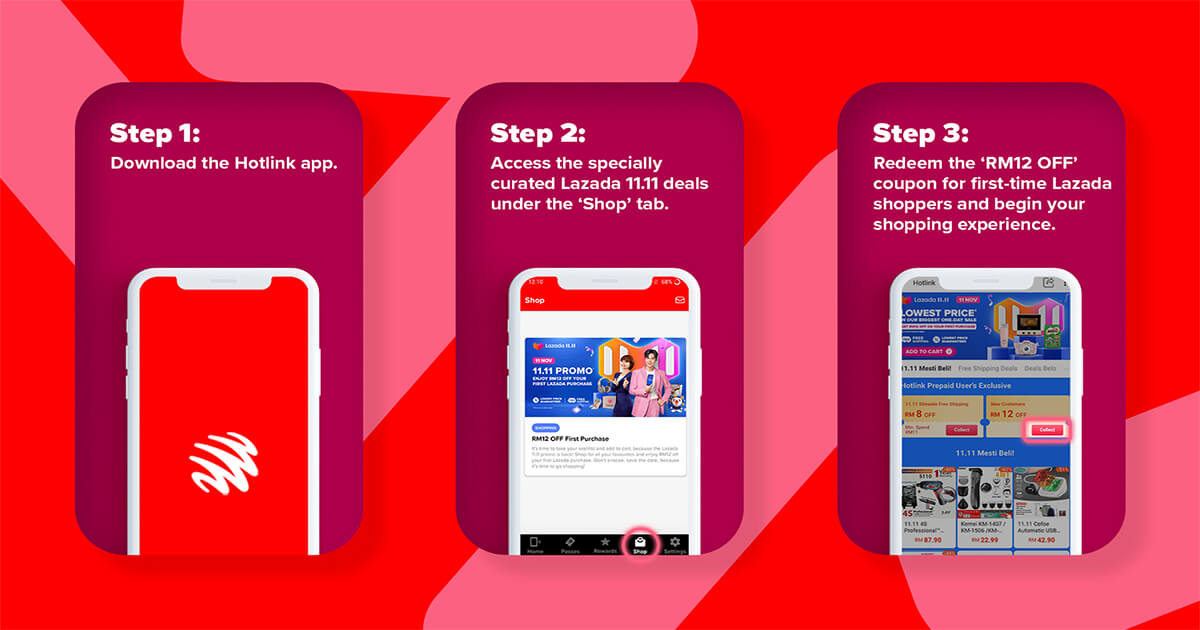 Other exciting 11.11 deals from Maxis and Lazada
In addition to shopping on Lazada direct from their Maxis and Hotlink apps, Hotlink prepaid customers will also enjoy special 11.11 HotlinkMU Internet deals with more rewards and value. All shoppers including non-Maxis and Hotlink users can also purchase the latest smartphones without any contract with up to RM890 discount, or choose 30% off Prepaid, Postpaid & Broadband plans with free delivery via the Official Maxis Store on Lazada Malaysia.
To enjoy this one-day only sale, visit https://www.lazada.com.my/shop/maxis-broadband