Bringing out the best in us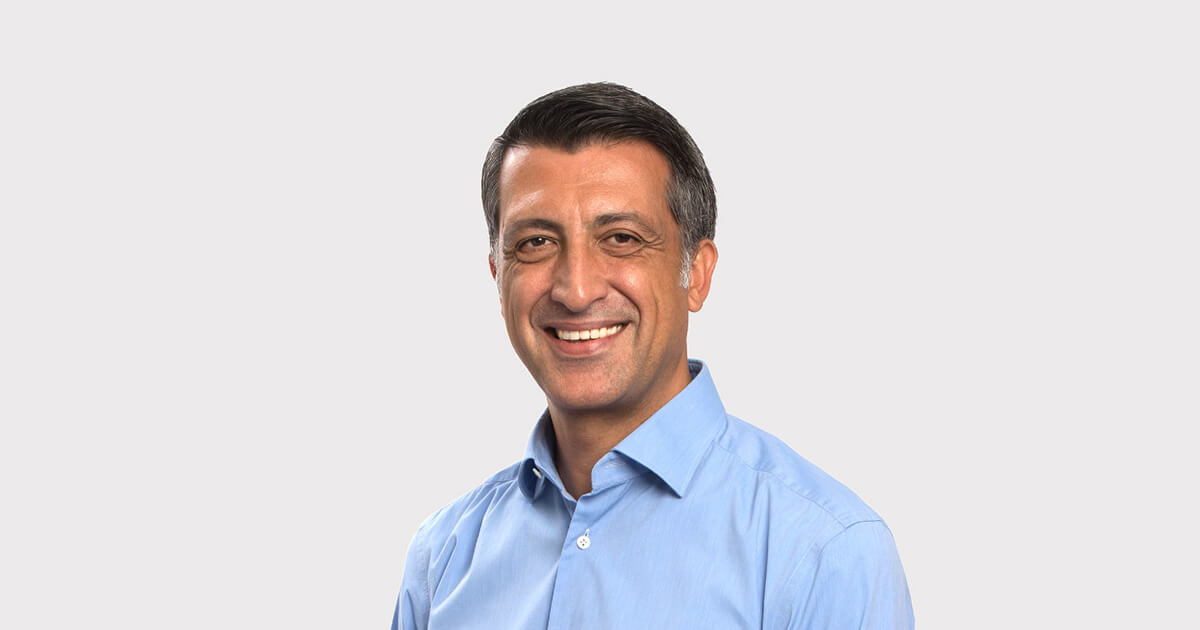 By Gokhan Ogut, Chief Executive Officer, Maxis
It's been nearly three months since Malaysia stepped into a new realm of life and business, and as the entire nation works together hand in hand to flatten the Covid-19 curve, I applaud the Government's efforts in ensuring the safety and wellbeing of the people. The announcement of all the Economic Stimulus Packages very early on to cushion the impact on the livelihoods of Malaysians, were timely in the hope of bringing much relief to the people. We remember especially those who have lost their lives – our thoughts and prayers are with their loved ones.
Notwithstanding these circumstances, this extraordinary event has helped me to see life and humanity from different perspectives. Alongside the hardships and challenges faced by many people, I am touched by the unity shown amongst Malaysians in fighting this crisis together – from constantly sharing information with one another to keep each other safe, to paying tribute and helping those who continue to dedicate their time on the field. Over the period, I have been moved by the selflessness of doctors, nurses and healthcare heroes coming together to put their lives on the line every day to protect ours. Ordinary people have put aside time to distribute food to the homeless. And we have seen many use their ingenuity and other means to invent equipment to protect healthcare workers. Malaysians have risen to the occasion.
No doubt, this global pandemic has also brought about a colossal shift in the way we have gone about our daily lives and work – even as we progress into a recovery phase, many wonder if life will indeed go back to the way it was. Malaysia is blessed with a forward technology mindset and a vibrant market, and as such, the country was up to the task of enabling businesses to function while providing connectivity to consumers for essential online activities, social interaction and entertainment during these times. With the likes of eCommerce, the cloud and high speed connectivity being more apparent than ever before, it's clear that we're heading towards a more digital world.
When work transitioned from offices to homes at the onset of the MCO and beyond, we had discovered that necessity is the mother of adaptability and what emerged is a reflection of true digital transformation at the highest levels – from digital collaboration for team meetings and conducting video conferencing to family entertainment and connecting with friends, all at our fingertips.
With heavier demands on the network as people stayed, learnt and worked from home, we observed that data traffic rates have been at unprecedented levels, driven mainly by increased activities around browsing, video streaming, instant messaging and collaboration tools. To give you a perspective, YouTube app usage, for example, generated one of the highest data volumes, having increased by a few thousand TeraBytes (1 TB = 1,024GB), while Instant Messaging and Voice over IP (VoIP) have seen an approximately 50% increase in data volume, along with collaboration tools such as Microsoft Teams, Skype and Google Hangouts, which was driven by working and studying from home. So you can only imagine the sheer volume of data being consumed across the nation, and, importantly, the increasingly important role that connectivity is playing in our lives.

One lasting outcome of this event, I believe, is that Malaysians have grown savvier at taking advantage of technology and making it work for them, both professionally and personally. You would have also read in the news of many regular hawker stall owners and market sellers improvising by using technology as much as possible to help keep their businesses running during these times – from simply using WhatsApp to being on F&B delivery platforms – proving that we are truly digital natives.
I believe these past three months or so have been a journey of discovery for Malaysia where tech is concerned. Because we have been forced to think and act differently, we are starting to think about new possibilities and breakthroughs. Meetings and engagements can be done virtually through collaboration tools. All the things that we used to think were not possible before, are now possible. It all starts with challenging all these assumptions and paradigms, and turn them into commitments that can be realised as possibilities to make them happen. In the same vein, businesses should be encouraged to be agile, adaptable, and embrace change for the better.
I salute all front liners across the nation and extend my deepest appreciation for their tireless and selfless sacrifices, from those who work in public safety, health and recovery, to the police, army and medical professionals. To our telco industry frontliners – some 12,000 of them from all operators – whose jobs require them to be in the office or on the field, thank you.
We're truly experiencing extraordinary times, and it is moving to see such great perseverance as a nation. I would like to call on everyone to take these unprecedented times as a turning point and hold on to the good practices that we have learned and adopted during this period, in order to accelerate forward towards an optimistic future. I am hopeful because humanity has prevailed from many crises in history, and I'm confident we will once again prevail, dear Malaysia.