Maxis closes 2019 with strong momentum in delivering convergence ambition
Solid operational performance, service revenue excluding wholesale up 2.5% against Q4 last year
Strong performance in postpaid, revenue grew by 4.2% against Q4 last year, added 140k revenue generating subscribers to bring total postpaid net adds for the year to 432k
Fibre connections grew 25k in the quarter to be at 369k connections in total
Forging ahead with 5G readiness and continuing with 4G network leadership
Sustained a fourth interim dividend of 5 sen net per share
Maxis Berhad (Maxis) delivered solid operational performance in the fourth quarter ended 31 December 2019, driven by strong postpaid growth, high and stable mobile ARPU as well as consistent growth in fibre subscriptions in both Consumer and Enterprise. The Company reported strong EBITDA, industry-leading EBITDA margin and healthy Profit After Tax (PAT). Backed by strong operating free cash flow, Maxis declared a fourth interim dividend of 5 sen net per share to bring the annual dividend to 20 sen.
During the quarter, Maxis showed continued leadership in postpaid with a high monthly ARPU and an increase in postpaid subscribers by 140k which brought total net additions to 432k for the year. This was driven by positive traction of both Hotlink Postpaid Flex and MaxisONE plans. Underpinning these worry-free propositions was its leading 4G network, which continued to deliver more than 3Mbps 95% of the time in a demanding environment of increasing data usage.
The continuous effort to provide an unmatched personalised experience has seen Maxis successfully maintaining high customer satisfaction levels with a Touch Point-Net Promoter Score of +56 points for the year. Financially, Maxis delivered ahead of its EBITDA and Operating Free Cash Flow guidance, demonstrating a resilient core business and gaining a strong momentum in the execution of its new strategic growth plan and ambition to be Malaysia's leading converged solutions company.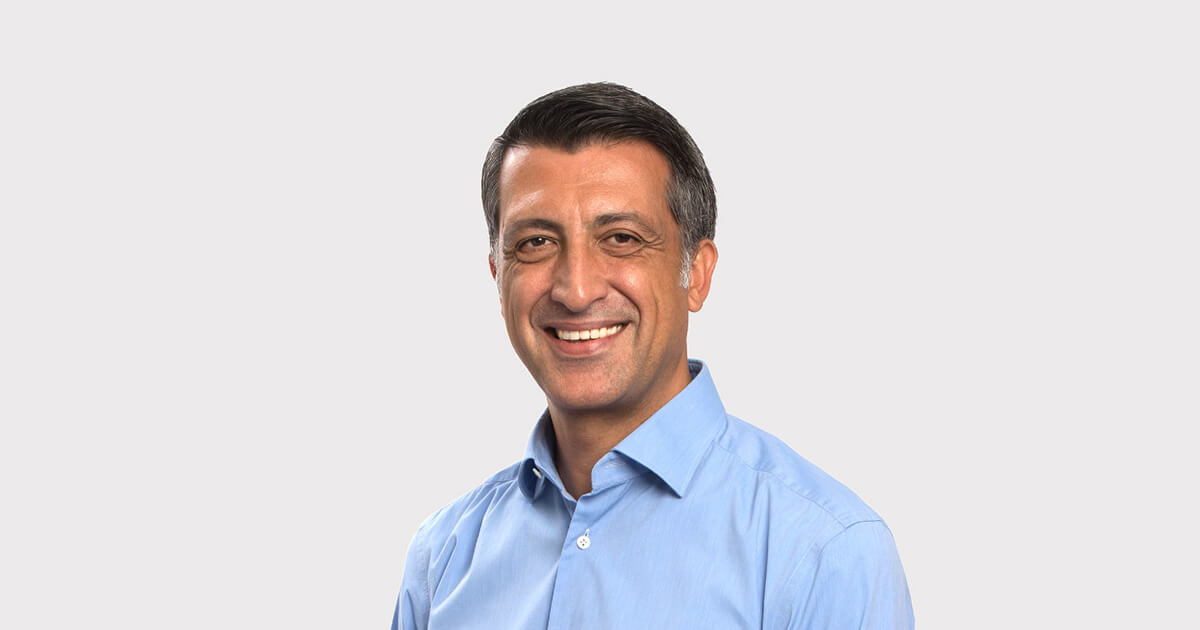 Comment by Gökhan Ogut, CEO, Maxis:
"We are happy to close 2019 on a high note. We delivered a strong Q4, with continued leadership in our core mobile business whilst making strong progress towards our convergence ambition. The year saw us expanding our Enterprise team and building solid partnerships with the best in the industry to deliver more value to businesses in Malaysia. In line with the Government's National Fiberisation and Connectivity Plan ambitions, we have also been aggressively expanding our fixed services footprint and building a strong home fibre customer base. Our keen focus on delivering unmatched personalised experiences has resulted in high customer satisfaction levels for the year. Always at the forefront of technology, we are accelerating 5G and ready to deploy as soon as spectrum is made available. We look forward to working with our commercial partners, the Ministry and MCMC to make this happen."
Q4 financial highlights year-on-year (yoy) – Q4 2019 vs Q4 2018
Service revenue excluding wholesale rose 2.5% to RM1,978 million from RM1,930 million, backed by a resilient core performance
Continued leadership in postpaid, with a high monthly ARPU of RM90 and increase in postpaid subscribers by +432k, bringing the total base to 3.4 million. The Hotlink Postpaid Flex and MaxisONE Share offerings continued to attract entry level postpaid as well as prepaid subscribers. With a larger base, strong customer engagement and high data usage, postpaid revenue excluding wholesale grew 4.2% to RM974 million from RM935 million
Prepaid revenue remained competitive at RM783 million against RM845 million last year due to continued SIM consolidation, successful migration from prepaid to postpaid, and reduced Mobile Termination Rate (MTR). Prepaid continued to command a high monthly ARPU of RM42
Demand for data continued to grow exponentially. Our customers consumed an average of 15.0GB of data per month on a blended basis for Q4 2019, which is 37.3% higher than Q4 2018
Consistent growth in fibre, adding +25k net new fibre connections in the quarter, bringing the total to 369k. Home and business fibre continued to grow with strong take-up of MaxisONE Prime converged plan. The positive momentum in fibre take up was primarily driven by MaxisONE Prime bundle of mobile, home fibre and device, as well as the attractiveness of the superfast fibre packages of 300, 500 & 800 Mbps
Strong normalised EBITDA, up 17.7% to RM904 million from RM768 million whilst normalised PAT rose 32.8% to RM344 million from RM259 million. The yoy comparison reflects the impact from termination of wholesale agreement, mobilisation of Enterprise business, building of fibre capability and capacity in Q4 last year. Underlying EBITDA and PAT is strong with a resilient core mobile business and encouraging growth in fibre and Enterprise as well as Fuel4Growth productivity programme delivering savings
Normalised EBITDA margin on service revenue remained high at 45.4% against 37.5% in Q4 2018
Strong operating free cash flow at RM727 million for the quarter mainly due to positive results from Fuel4Growth and working capital programmes which improved capital efficiency and savings. The results brought the total operating free cash flow to RM3.4 billion for the year, 1.4% higher than 2018 despite the overall decline in EBITDA due to the termination of the wholesale agreement
Declared a fourth interim dividend of 5 sen net per share. This brings the total dividend for the year to 20 sen per share
Key highlights for 2019
Accelerating convergence and building Enterprise capabilities for growth:

Launched Malaysia's first commercial NB-IoT service in key IoT market centres and partnered with MDEC as well as Sarawak Multimedia Authority to promote the development of the local IoT ecosystem
Strategic partnership with Gamuda Land to create Malaysia's first Maxis-delivered 5G township for Gamuda Cove, Gamuda Land's township development
Partnership with AmBank to create a roadmap of digital solutions for SMEs that will enable easy access to solutions for their financial and technology needs
Strategic partnership with Cisco to jointly deliver a wide range of market leading technologies for enterprises to grow as their needs evolve in a digital, cloud and data driven world
Partnership with Amazon Web Services (AWS) to build the largest pool of AWS-trained employees in Malaysia to deliver cloud solutions to businesses
Maxis' inaugural Business SPARK Summit attracted over 650 delegates from Corporate, Government and large SME sectors who benefitted from an in-depth look on the exponential advancement of technology through engaging panel sessions, networking opportunities and Smart Solutions showcase

Delivering the best value, digitalised and unmatched personalised experiences

Launch of Maxis' brand new concept store at The Gardens, Mid Valley, setting benchmarks in retail and helping Malaysian retailers digitalise both their online and offline experience through digitally-driven physical retail solutions
Strategic marketing partnership with Astro to offer bundled broadband with content
Collaboration with Team Secret, a world-renowned professional eSports pro-gaming team to offer the best gaming smartphone bundles with Maxis Zerolution
Launched Maxis TV, a video entertainment service that offers premium video content from movies to TV shows that is affordable and flexible for everyone. The all-in-one platform is easily accessible through the MyMaxis, Hotlink RED and Flex apps, enabling customers to choose to watch whatever, however and whenever they want
Enabling the best device ecosystem with the easiest ownership for a truly connected lifestyle by introducing Maxis Postpaid Tablet and Maxis Postpaid Watch for Apple Watch Series 5 and the new seventh-generation iPad

Maintaining 4G network leadership

Announced at the beginning of the year, a base capex guidance at RM1 billion for the year with additional growth capex at RM1 billion for the next three years
Continued investment to maintain our 4G network leadership and future-proof the network, including improving the redundancy and resilience of our fibre network for better for 4G LTE capacity and getting our core network 5G ready, supported by network virtualization and fibre connectivity to our base stations. Capex for the current quarter was RM577 million, bringing total amount invested to RM1.2 billion for the year, 16.9% higher than 2018

Expanding fibre footprint to serve even more homes and businesses

In addition to TM and Sacofa partnerships in 2018, Maxis inked a partnership agreement with CT Sabah for access to HSBB Network Services which enable the roll out of Maxis' affordable broadband plans to more Sabah homes and businesses
Partnership with Allo for full access to HSBB Network Services to expand Maxis' affordable fibre broadband offerings to customers in Cyberjaya, Bangsar South and Jasin
Accelerating 5G
Maxis continues to support the nation's 5G agenda, and have been at the forefront of accelerating 5G in Malaysia by leading in trials since 2018 and continuing to run 5G use cases with Malaysian companies in a number of verticals. With its solid partnership with Huawei, Maxis was the first to conduct full-fledged 5G live trials in the country in March, and then forging ahead with a landmark agreement with them for the provisioning of 5G network in Malaysia in October, ahead of the spectrum allocation.
Maxis continues to find the best way to collaborate while maintaining effective competition in consumer services and enterprise solutions. A recent initiative was a collaboration with Celcom to explore Malaysia's first active 5G Radio Access Network sharing to leverage each other's resources, enabling wider and more efficient deployment of 5G network to accelerate access for consumers and businesses. The end goal is about delivering more value to customers and ensuring the robustness of the country's network infrastructure, and Maxis is in a solid position to play its part in achieving this goal.