Maxis celebrates togetherness this CNY with residents of Villa Harapan
Volunteers from Maxis' Melaka and Kuala Lumpur offices refurbish amenities at Villa Harapan.
M Squad, Maxis' volunteerism programme, provides employees with opportunities to take part in activities and initiatives to give back to the community.
Armed with the festive spirit of togetherness, Maxis recently brought more than just cheer to residents of Villa Harapan Melaka, as part of its yearly Chinese New Year festive charity programme. Villa Harapan is currently home to 170 residents comprising the mentally challenged and senior citizens.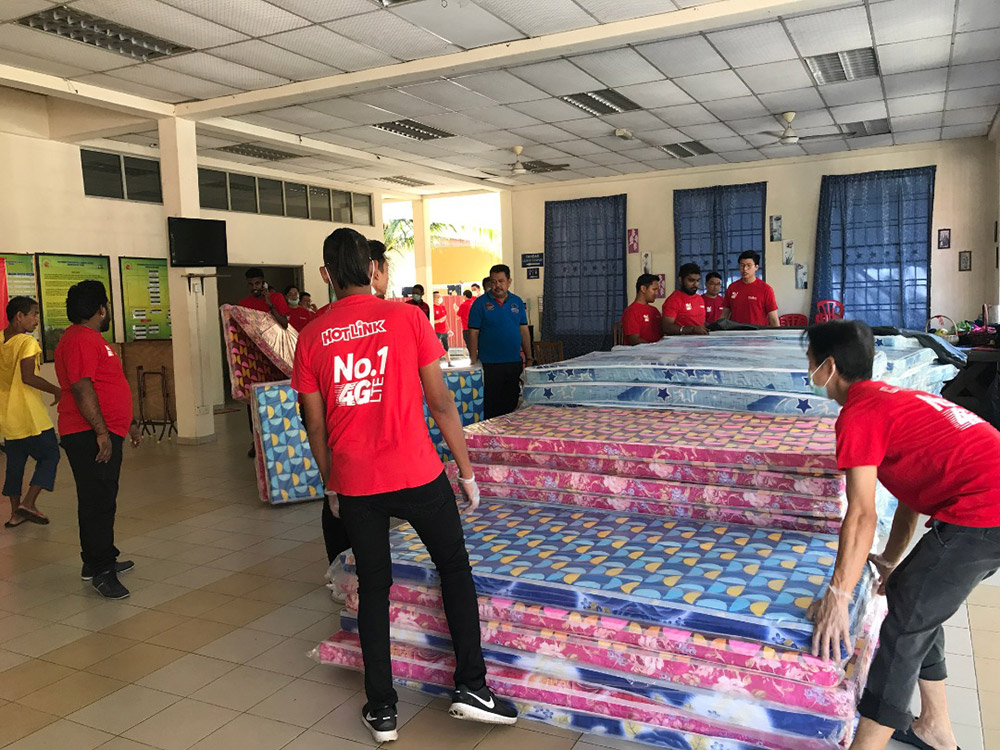 Maxis volunteers, M Squad, alongside 40 Politeknik Melaka students who were brought in by the home, gathered to celebrate the occasion with several activities, taking on different tasks to clean up the housing compound and installing 50 polyurethane bedsheets for those in need. Maxis also equipped the home with a new water filtration system, solving the issue of residents previously consuming water directly from the taps.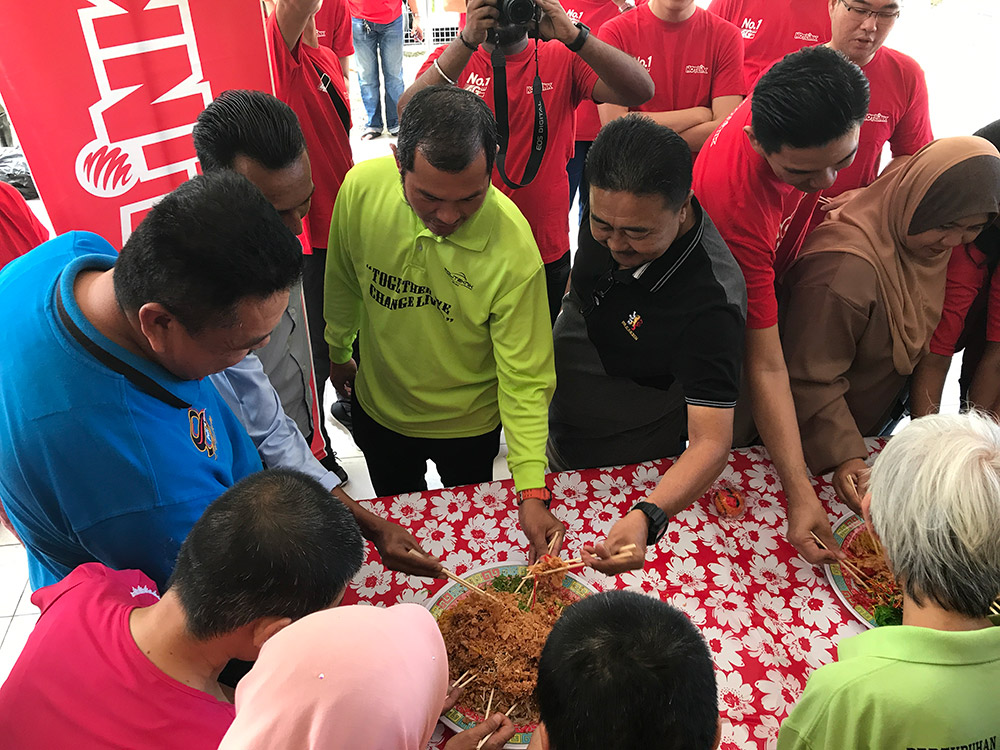 The afternoon continued with more fun as everyone was welcomed to a lion dance performance in the common area. Chopsticks were then passed around as everyone took part in the Lou Sang activity, wishing for happiness, prosperity and good luck in the New Year. This was followed by a delicious lunch spread prepared by caterers in advance with M Squad volunteers busking in the dorms for the residents' entertainment.
"Maxis' festive charity events are an important part of our efforts to give back to the community and to make a difference to people's lives. As Chinese New Year is also known for being a period that celebrates the spirit of togetherness, we were thrilled to spend time, spread cheer and joy to the residents here today. I would like to thank everyone at Villa Harapan, especially Encik Zainal Abidin, Chairman of the home, for giving us the opportunity to do this for them," said Mazlan bin Mokhtar, Head of Regional Sales Management - Southern, Maxis.
"Thank you Maxis for spending time with us today at Villa Harapan. We are touched to see faces of happiness fill our home today as residents enjoyed the company of its M Squad volunteers. We appreciate the items and time contributed at our home and for making all this happen," said Zainal Abidin, Chairman of Villa Harapan Melaka.
Prior to the event, employees at Menara Maxis in Kuala Lumpur also held a pre-loved clothing donation drive for the benefit of the residents. The items were later presented to the home after the event.
M Squad is Maxis' volunteer programme that provides employees with opportunities to take part in community outreach activities.