Maxis Business SPARK Summit demonstrates shared mindset in accelerating digital transformation in Malaysia
Summit attracts over 500 delegates from Corporate, Government and large SME sectors
Bringing together inspiring speakers and business leaders, Summit provided in-depth look on the exponential advancement of technology through engaging panel sessions, networking opportunities and Smart Solutions showcase
Maxis committed to championing digital transformation initiatives in line with government's digital economy agenda
Recognising the urgent need for digital transformation in a critical period of accelerating technology, over 500 local and international business leaders across Corporate, Government and large SMEs nationwide gathered at the inaugural Maxis Business SPARK Summit 2019 at EQ Hotel, Kuala Lumpur today. Themed 'Igniting Innovation', the day-long Summit provided an in-depth look on the exponential advancement in technology and disruptive innovation for businesses and evolving digital lifestyles of today.
Delivering the keynote address at the event was Yang Berhormat Tuan Gobind Singh Deo, Minister of Communications and Multimedia Malaysia. Also present at the event and accompanying the Minister was Yang Mulia Raja Tan Sri Dato' Seri Arshad Raja Tun Uda, Chairman of Maxis.
Y.B. Tuan Gobind Singh Deo, Minister of Communications and Multimedia Malaysia:
"The Malaysian Government recognises the impact of IR 4.0 on our economy and society, and our role is to provide a conducive environment for these new technologies to be harnessed. Businesses should quickly embrace and arm themselves with the knowledge and talent to accelerate their digital transformation journeys, or risk being left behind in global competitiveness in the near future. I would like to thank Maxis for organising this Summit and acting as a catalyst to bring global technology insights and thinking to this stage for the advancement of all Malaysian businesses as it is aligned with the Government's ambition in driving the digital economy."
Gokhan Ogut, Chief Executive Officer, Maxis:
"We were thrilled at the fantastic response we received for the Summit, clearly demonstrating a shared mindset amongst enterprises to accelerate digital transformation. We see great potential and opportunities for Malaysia to become a technology leader, not only in the region but also in the world. This Summit also underlines our ambition to be Malaysia's leading converged solutions company, and we are committed to helping businesses to be leaders as well and to always be ahead. Our hope is that this event would have provided a platform for partnership opportunities and created a spark for future breakthroughs."
Paul McManus, Chief Enterprise Business Officer, Maxis:
"At Maxis, we have been accelerating our convergence journey through a full suite of solutions across fixed and mobile for Enterprises. We have also been scaling up our Enterprise team, building talent capacity and capabilities in key areas for growth. These capabilities are essential as we help to transform businesses in Malaysia to be ready for the future. Today's Summit amplifies that ambition and we want to come in as their business partner to help drive their growth together."
Leading Futurist and CEO of Tomorrow, Mike Walsh delivered his keynote presentation titled 'Transforming for 2030 and Beyond'. The author of bestselling book, The Algorithmic Leader, shared insights on exploiting digital platforms to drive exponential growth, customer experiences and nurture the next generation and algorithmic leaders.
Panel sessions provided delegates with new perspectives and insights on empowering businesses through new technology, with topics ranging from Internet of Things (IoT) & Industry 4.0, Cloud, 5G, Big Data & A.I, Mobility, Network and Security. Among the insights shared by panelists included preparing businesses for 5G, unlocking significant productivity gains from IoT and the priorities of cybersecurity for every business.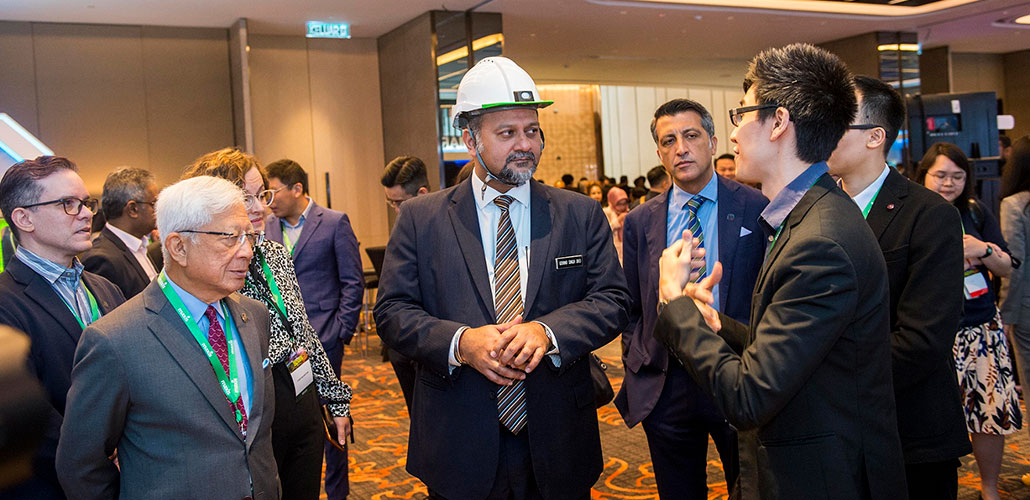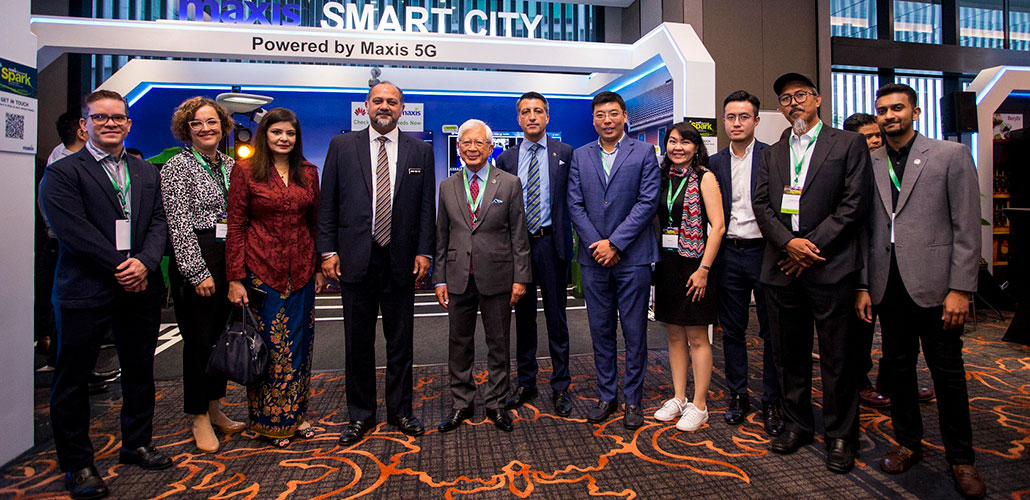 The Summit also featured a Smart Solutions showcase covering five sectors including Smart Office, Smart City, Smart Retail, Smart Factory and Smart Farming.
Through partnerships, Maxis has helped many organisations over the past year in shaping and accelerating the benefits of technology adoption for businesses, and championing digital transformation initiatives in line with the government's digital economy agenda. Key initiatives underlining this commitment include partnerships with MDEC to develop the IoT ecosystem, Cisco for software-defined networking and Huawei for 5G acceleration in the country.
The Maxis Business Spark Summit 2019 brought together industry partners namely AWS, Cisco, Huawei, IBM, Microsoft, Samsung and Vodafone.
To find out more about what happed at Maxis Business SPARK Summit, visit maxis.com.my/sparksummit.