Contributing Positively to Malaysia's Technology Workforce
The Association of Southeast Asian Nations (ASEAN) is indeed a melting pot and a thriving region. According to the Asian Secretariat, more than half of ASEAN's 630 million population is under 30 years-old, with about 161 million of them between the ages of 15 and 29 years-of-age. What's more interesting is that Malaysia's population is squarely representative of this trend, as the median age in the country is 29-years.
Complementing this young workforce is the fact that Malaysia has been at the forefront of encouraging the use of technology to bolster its economy. So it comes as no surprise that the recent Monster Employment Index notes that tech-savvy professionals working across the software, hardware and telco industry are most in demand in Malaysia.
Maxis recently organised a career showcase with the objective of supporting young job seekers by giving them an opportunity to meet the telco as a potential employer.
The Maxis Career Fair, held on 6 July, was designed with participation and immersive experience in mind, and comprised fun and innovative ways of doing things such as "speed-dating" type interviews as well as various showcases to demonstrate what Maxis is all about.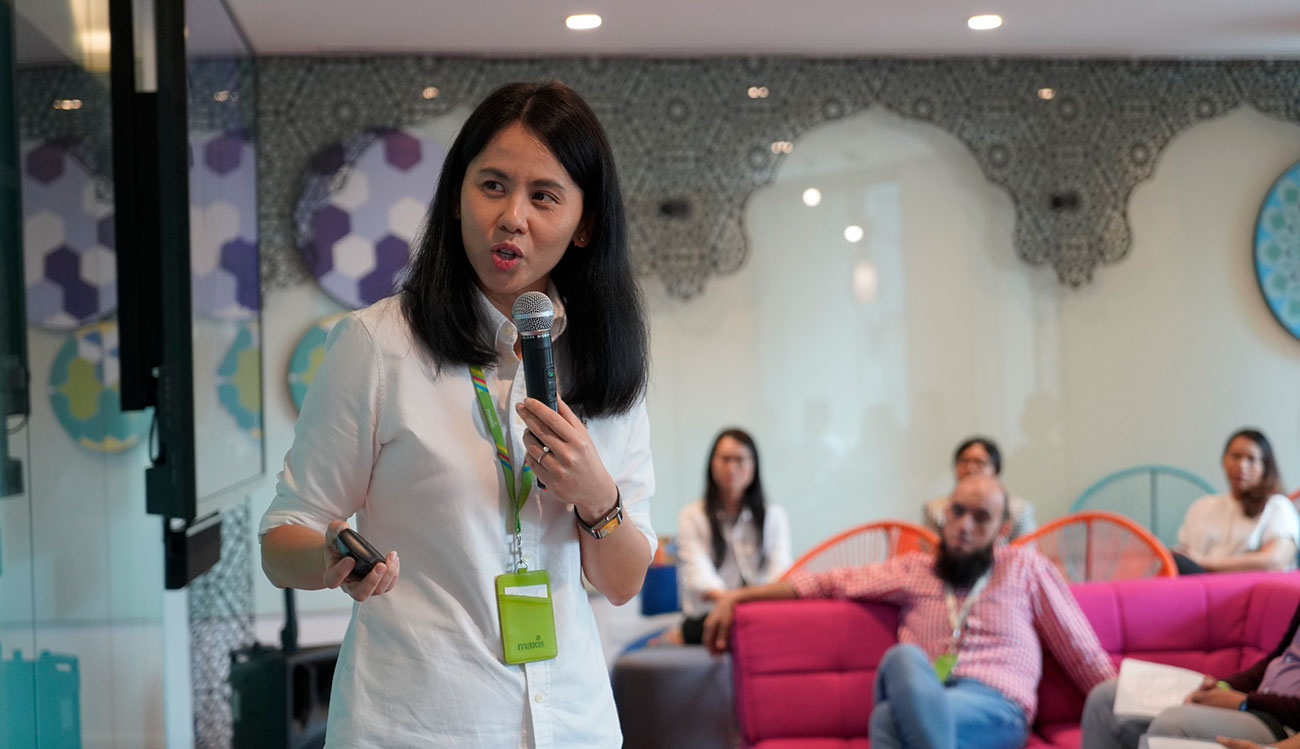 "As a responsible corporation who has been in the forefront of telecommunication and digital technologies in Malaysia, we would like to play the role of supporting these young jobseekers and give them an opportunity to seek employment with us, so that they can contribute their talents to our company and Malaysia as a whole," says Tricia Lim, Head of Talent at Maxis.
"We want job seekers to be aware of the many opportunities we have in Maxis and how they can contribute as we move from being a mobile service provider to a converged communications and digital services company," she adds.
Acknowledging that today's young workforce has a very different mindset from the previous generation of graduates, Tricia says Maxis chose to do things differently with its Career Fair – hence the fun, interactive and engaging way of approaching recruitment.
"Young people today are much more experiential and they want to be participative rather than sit back and be told what to do or who to speak to," she says.
Tricia says gone are the days where a company would just ask prospective employees to come at a set time to just meet its human resource and technical executives, fill application forms and wait for a lengthy interview process.
The Maxis Career Fair, Tricia says, is about Maxis thinking out of the box to create a form of interaction that enables prospective employees to visit Maxis' specially curated showcase of innovative and digital solutions being developed in-house, which are currently being offered to customers.
"They were also treated to a number of sharing sessions to get a sense of Maxis' ambitions for the next five years. This enables Maxis and potential candidates to learn about each and see if there is a right fit with each other."
Recruitment and retention
One of the unique approaches Maxis has taken great pains to demonstrate at its Career Fair is to ensure that prospective applicants experience the "Maxis Way," a specially tailored working philosophy that Maxis has spent years evolving, Tricia says.
"Our people are the driving force behind the success of Maxis," she explains. "The Maxis Way is designed to make Maxis the best place to work with a growth culture, building new capabilities to support the new digital Maxis.
"This includes conversations about what's possible, to have a continuous drive to innovate, to be unafraid to fail and learn, to be always curious, and to put the customer first," she says.
As for attracting and retaining young talents, Tricia says Maxis wholeheartedly believes they play a huge role in its ambition to become Malaysia's leading converged solutions company. This is where rich experiences including Maxis' "I Grow" development agenda comes in.
"We have a great culture here and the opportunities given to young talents are pivotal in achieving our vision. For example, we provide employees cloud-based digital tools such as Linkedin Learning, the video learning platform from LinkedIn, and SmartUp, a micro-learning platform to grow via self-learning.
"At our Centres of Excellence (CoE), we designed and delivered digitally-focused in-house programmes to provide a customised and curated learning experience for employees at all levels."
Tricia says one of the best things about these programmes is that they are mobile-based platforms accessible anytime and anywhere, thus enabling employees to have the convenience of enhancing their skills at their own time and at their own pace. They are also given the opportunity to explore their full potential with the help of postgraduate scholarships, educational loans and online courses.
Complementing this are other efforts such as job rotation, where employees are exposed to other functions within the organisation, thereby enhancing their knowledge and skills, Tricia says.
Besides professional development, Maxis has also provides an avenue for its employees to be engaged in meaningful ways outside of work. For instance, Maxis' volunteerism programme, M Squad, is a programme where employees can get involved and contribute in areas they are passionate about.
"Our M Squad members volunteer their time through a variety of causes, offering exciting opportunities for our employees to participate and immerse themselves in various community outreach programmes."
Meanwhile its Move It! programme encourages employees to engage in physical activities for their personal well-being. Maxis provides fitness classes in the office such as yoga, zumba, Muay Thai and organises company-wide activities such as World Health Day events and Sports Day for employees.
"Beyond fitness, we provide personal enrichment programmes, such as language classes (Japanese, Korean, Mandarin and French), cooking and barista classes," she says.
Work life Integration
At the end of the day, Tricia says Maxis' approach to new millennium workers is to achieve work-life integration, where the company tries to create an environment so that employees can achieve both their professional and personal development goals, no matter where that person is in their career journey.
"We have an open culture in Maxis and under our employee experience team, we develop activities that encourage work-life integration under the #lifeatmaxis programme," she explains. "We believe #lifeatmaxis enables happy employees which in turn enables happy customers. This is why we focus on building a rich employee experience and developing digital natives across the company regardless of the employee's job scope."