Bring 'Huat' To Life This Chinese New Year With The Maxis HuatAR Ang Pao!

Nothing signifies Chinese New Year like the traditional lion dance, which ushers good fortune and prosperity – summed up as huat – into the home during the festive season.

This year, Maxis is re-imagining the way you experience the lion dance with the HuatAR Ang Pao, a first-of-its-kind ang pao packet that helps bring 'Ah Huat' the lion to life using augmented reality (AR). Beyond watching the lion dance, you can now be part of it – through the Maxis HuatAR App!

"At Maxis, we believe that this auspicious season and its positive symbols should be shared with as many people as possible. With the HuatAR campaign, we are turning the lion dance, commonly representing good fortune and prosperity, into an accessible experience with the power of technology. Using augmented reality – or AR, in short – customers can now usher in the Chinese New Year in a truly innovative and entertaining way," said Tai Kam Leong, Head of Brand and Partnerships.

Here's how the HuatAR Ang Paos work:

1) Upon receiving the ang pao, scan the QR code located on the flap to download the Maxis HuatAR App on Google Play Store or Apple App Store. Alternatively, you can go to www.maxis.com.my/HuatAR

2) Install and open the Maxis HuatAR App and scan the front of the ang pao.
3) Ah Huat is immediately brought to life on your mobile screen!
Maxis' HuatAR Ang Paos come in three designs – red, gold and pink – inspired by key aspects of life. Each ang pao design initiates a unique 'Ah Huat' dance move.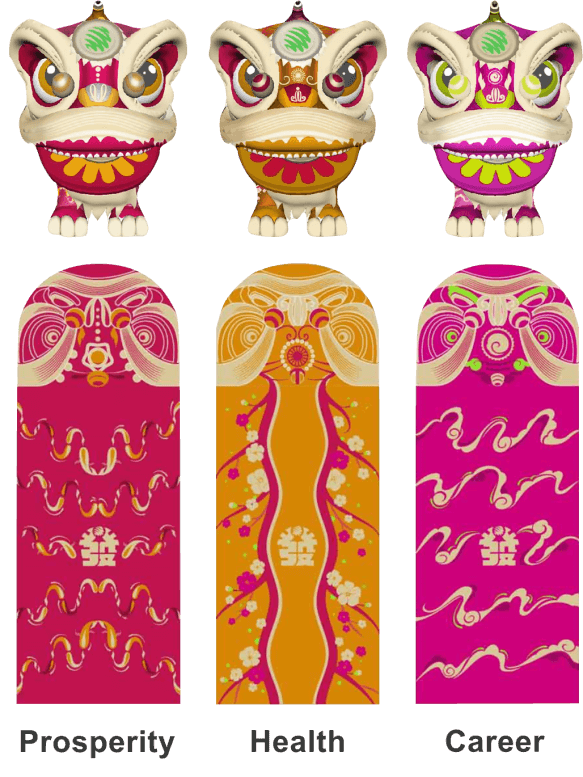 To receive a set of these unique ang paos, customers simply need to make a purchase at any Maxis Centre or from Maxis Exclusive Partners (MEPs) beginning 1 February. Right now, customers can choose from a wide range of devices from Samsung, Huawei, Oppo and more for just RM1, when they sign up for a MaxisONE Share Line for a loved one.
For more details on Maxis' HuatAR CNY campaign, visit www.maxis.com.my/HuatAR