Maxis Launches NeXT M1

You might have heard of a new device being introduced in the market. Well, you heard right. Today, Maxis announced its entry into the 4G smartphone market by launching its own branded device called NeXT M1, a powerful 4G phone that offers an unmatched ownership experience and a ready to use plan. Customers can enjoy this all-in-one smartphone with no upfront payment for RM78 a month.
NeXT M1 will be available via the Maxis Online Store (https://store.maxis.com.my), as well as all Maxis Centres and Maxis Exclusive Partners (MEP) beginning tomorrow, 3 March.
Here's what customers can enjoy with this all-in-one phone offering:
Powerful NeXT M1 device – a high-specs 4G smartphone with a large 5.5" HD display, 13MP AF camera, and octa-core processor
Ready to use data and call minutes – 4GB of data and 50 free call minutes
Ultimate care – 24-month warranty, instant one for one replacement and 6 months screen protection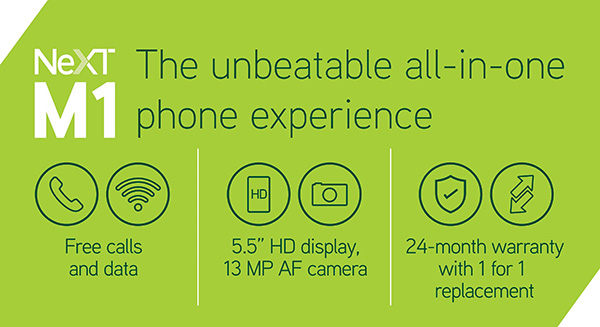 "While Maxis is known for bringing the best flagship phones with the best plans, we want to give the mid-range market an exciting offer as well. With our own branded device, the NeXT M1, we are offering flagship phone benefits such as 24-months warranty, one for one replacement and 6 months screen protection at a mid-range price. The high-specs smartphone is even bundled with free minutes and data, making this an unbeatable all-in-one phone experience," said Dushyan Vaithiyanathan, Maxis' Head of Consumer Business.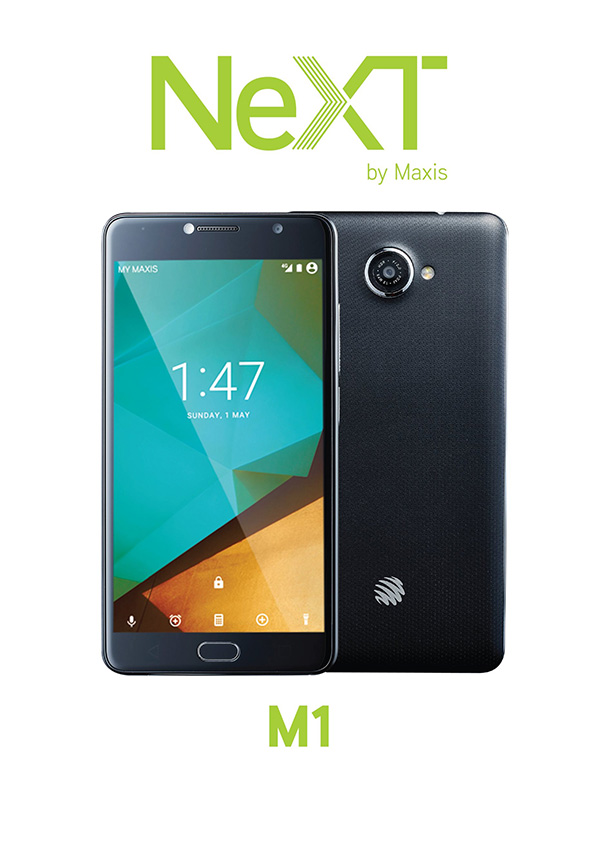 The NeXT M1 will also be made available to MaxisONE Business and FlexiShare customers by the end of this month.
For more info on the NeXT M1 all-in-one phone offering, please visit www.maxis.com.my/next