Maxis FlexiDeals Offers A Great Selection Of Free 4G Devices To Supercharge Your Business

Today, Maxis announced the launch of the Business FlexiDeals, a unique and limited-time promotion for SME and corporate customers. It offers business owners the best of end-to-end, affordable and complete business solutions with a unique offering of owning great devices for free.
In addition, Business FlexiDeals helps micro, small and medium enterprises meet demands for fixed mobile convergence. Combining the best options possible for every type of business, the special deals offered during the promotion are:
FlexiShare: The first group plan in Malaysia that allows data sharing with employees. Buy data in bulk and allocate accordingly to your employees' needs. Share from as low as 75GB a month up to 1,500GB. FlexiShare also now comes with FlexiFund, which companies can use to redeem devices, anytime within 24 months.


Mobile Office: Enables businesses to stay accessible to customers even from outside the office, with a professional 1700- fixed line number that comes with the hunting line feature. This package comes with three mobile lines and Unity Hotline Lite, and for a limited time, customers can save up to RM1,700 on a 4G smartphone.


Pro@myBusiness: Give your companies a professional business image with professional email, a domain, cloud storage and reliable connectivity.


FlexiExtras: Add on innovative business solutions (mDrive, mPOS or Office 365 Business Essentials) from only RM1 for the first 3 months.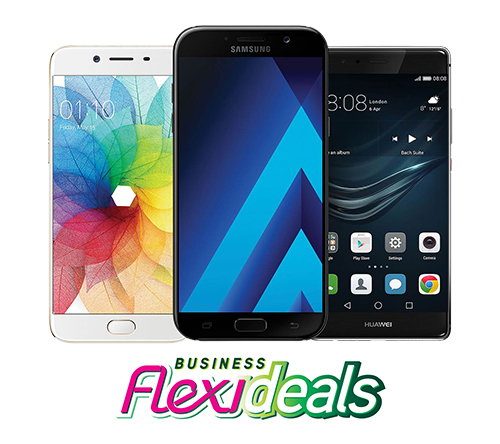 "Communication is key in any business. We want to support the growth of businesses in Malaysia by empowering them with the adoption of technology. More and more SMEs are beginning to use smart devices for more sophisticated cloud-based business applications. Through FlexiDeals, Maxis is providing various business solutions to be used on great 4G devices for all kinds of businesses, to help them improve mobility and free up more precious time to work on things that matter to them," said Loong Tuck Weng, Maxis' Head of Enterprise.
Business customers will also be able to enjoy reliable fibre internet in the office with the Zero Downtime Business Fibre offer, starting from RM191 per month.
The Business FlexiDeals is available from 24 March to 30 June 2017. Business owners can also walk in to selected Maxis Centres in Ipoh, Johor Bahru, Negeri Sembilan and Penang between 27 and 31 March to enjoy special offers.
To find out more about Business FlexiDeals, visit www.maxis.com.my/flexideals