Building Windows, Installing Curtains & Buka Puasa With Pusat Jagaan Al-Fikrah #SenyumRaya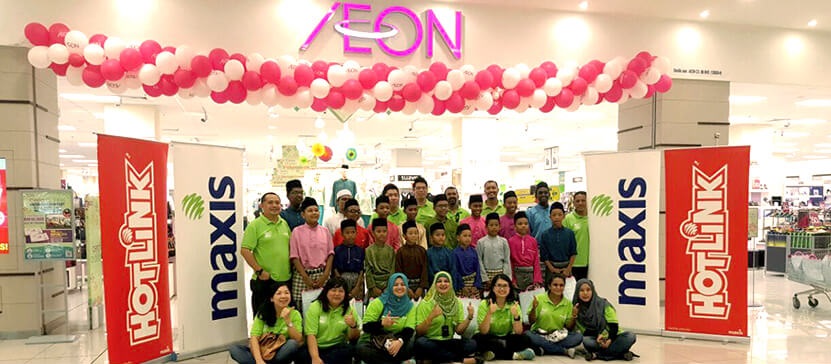 This Ramadan, we visited the residents of Pusat Jagaan Al-Fikrah, a welfare home for the elderly located in Kajang. It is home to 70 residents (both male and female), 20 of whom are disabled (OKUs).
Pusat Jagaan Al-Fikrah was running out of bed space and in need of expanding the sleeping quarters to a section of the home without windows and doors.
So, for project #SenyumRaya, Maxis and EPIC Homes helped to spruce up the home by building windows and installing curtains to shelter the residents from rain, sun and insects. We also worked with CRC (Community, Recycle, Charity) to place recycling bins at the premises, so that the surrounding community can put their recyclable items at these bins. The proceeds from the sale of the recyclable items will go towards the upkeep of Pusat Jagaan Al-Fikrah.
About 100 Maxis volunteers, all of whom have been assigned to different roles – builders, cooks, kitchen helpers, caretakers and cleaners – came in full force to build windows, prepare a delicious home-cooked "Buka Puasa" feast and spend quality time with the residents, letting them know that there are people out there who still care.
But we did not just focus on spreading #SenyumRaya in KL. Our team in other regions joined in by spending time and contributing to the Baitul Maghfirah orphanage in Johor Bahru and Rumah Anak Yatim & Miskin Kg Pinang in Kamunting, Perak.