Four Participants of Hotlink's Akademi Fantasia Instagram Auditions Make It To This Year's Top 16
Hotlink is pleased to announce that four participants who took part in 'Ujibakat Insta AF2015 Bersama Hotlink' were successfully selected as part of this year's top 16 contestants.*
Participants who successfully made it through the Instagram auditions earned an 'express pass' to the second level auditions in KL, which was held on 30 and 31 May. Hotlink received more than 5,000 submissions for the Instagram auditions, which included submissions during the roadshow auditions as well as submissions sent directly via Instagram using the hashtag #hotlinkAF2015.
As the telco sponsor of AF 2015, Hotlink had earlier launched its 'Ujibakat Insta AF2015 Bersama Hotlink', which gave customers the opportunity to record their pre-audition via Instagram at a special roadshow that took place in Kuantan, Kota Kinabalu and Kuching beginning 18 April. Hotlink provided internet connectivity during the auditions so that its customers were able to submit their auditions via the social media platform, and get one step closer to realising their dreams.
"The Internet is such a powerful tool. Not only are we able to use it to reach a large audience, but it also enables us to bring AF closer to those who may not have had the opportunity to showcase their talents through traditional audition processes. Through our 'Ujibakat Insta AF2015 Bersama Hotlink', we introduced a new and exciting way of enabling customers to take part in this year's auditions. We are thrilled that four of those participants made it to the Top 16, and we are rooting for them to go all the way!" said Navin Manian, Maxis' Head of Prepaid, Consumer Business.
During this year's AF, Hotlink will also be offering customers as well as AF participants exclusive experiences and personalised rewards through its Hotlink RED App. To win tickets to AF's weekly concerts, which will take place between 9 August and 27 September, customers just need to do the following:
Download the Hotlink RED App at hotlink.com.my/red
Answer a simple question regarding AF2015
On the RED App, go to 'Feedback' and choose the 'Live.Life.Loud' category
Submit their answer by typing "HotlinkAF2015 <space> <their answer>"
Click 'Send'
Each winner will receive two AF2015 weekly concert tickets. The first ten entries with the correct answer will win. This contest will end on 16 September.
The Hotlink RED App (which is now available in BM) enables customers to top up, check their balance, load up their mobile data and so much more. For a limited time, those who download the App will also get 1GB of free data. The Hotlink RED App is available for download on Google Play for Android users or the App Store for iOS users.
Konsert Mingguan AF2015 will air live every Sunday at 9 pm beginning 9 August, exclusively on Astro Ria (104) and Ria HD (123). For more information on Hotlink's involvement in AF, please visit www.hotlink.com.my.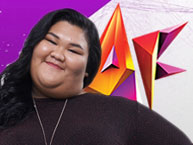 BILA
Full Name: Nurnajmi Nabila Samsaidi
Age: 19 years old
Birthplace: Setiawangsa, Kuala Lumpur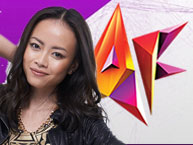 LISA
Full Name: Allyssa Joanne Anak Jambi
Age: 22 years old
Birthplace: Bintulu, Sarawak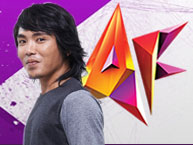 OPENG
Full Name: Anthonasius Jadil
Age: 23 years old
Birthplace: Kota Marudu, Sabah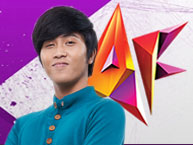 IQWAN
Full Name: Muhammad Ikhwan Alif Salim
Age: 20 years old
Birthplace: Ipoh, Perak