What is VoLTE (Voice over LTE)?
VoLTE is an advanced technology that delivers crystal-clear sound over voice calls, across the Maxis network. It is almost like the person you are on the phone with is right next to you. Get crystal-clear voice calls, reduced background noise, and the ability to surf at 4G speeds even while on a call with VoLTE on our 5G-ready network.
*Based on MCMC QoS Network Performance Report 2020
Note: Steps to enable VoLTE may differ subject to device models
Let you sound like you with VoLTE (Voice over LTE)
Activate VoLTE now to start enjoying crystal-clear voice calls.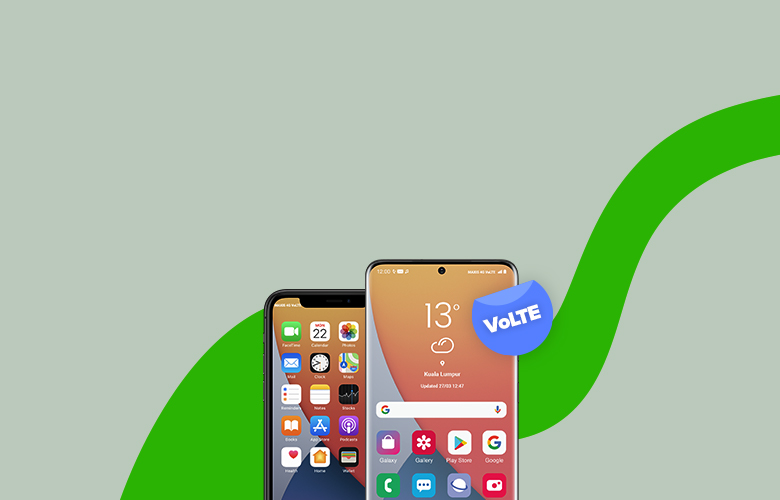 Does my device support VoLTE?
Don't worry if your device is not in the list of supported devices. We are working
with all mobile brands to bring VoLTE support to your phone soon.