Commemorating the Maxis-UiTM Partnership with the Vice Chancellor of UiTM at Menara Maxis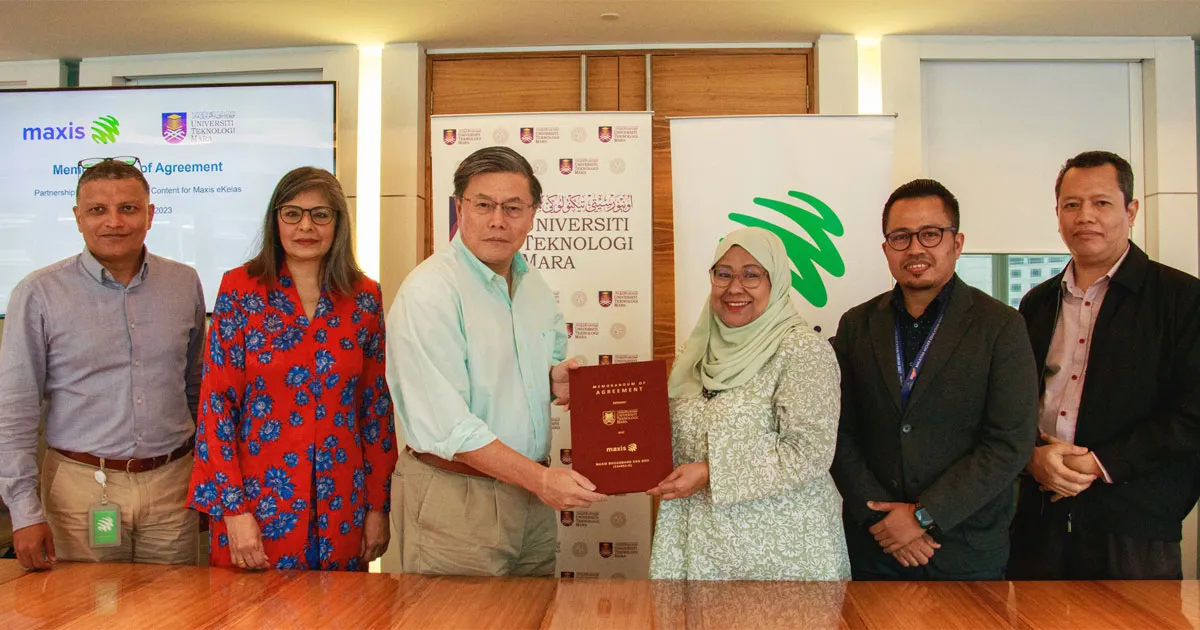 The Vice Chancellor of UiTM, Professor Datuk Dr Hajah Roziah Mohd Janor, visited Menara Maxis accompanied by a group of UiTM delegates including Associate Professor Ts Dr Syamsul Nor Azlan, Director of Academic Assessment and Evaluation Division, Sajudin Samad, Head of ICT Security Division, and Afizul Sobri, Special Officer to the Vice-Chancellor. This visit marked a significant milestone in the partnership between Maxis and UiTM, which was formalised through a Memorandum of Agreement in April this year.
The partnership will result in the production of 100 new learning videos for eKelas, with the goal of advancing digital education in Malaysia and benefiting students across the country. During the visit, discussions were held regarding the development of learning content for eKelas, as well as exploring potential collaborations, including Maxis' customised offerings for universities, students, and civil servants.
The visit also included a tour of Maxis Business Innovation Centre, where we showcased our capabilities to support education providers in Malaysia.